Дата публикации: 10.12.2013
Anna Lukanina gave a speech at a 'Club 80/20' conference held by the company Conflex, as part of the program to develop cooperation between all those involved in the process of brand creation.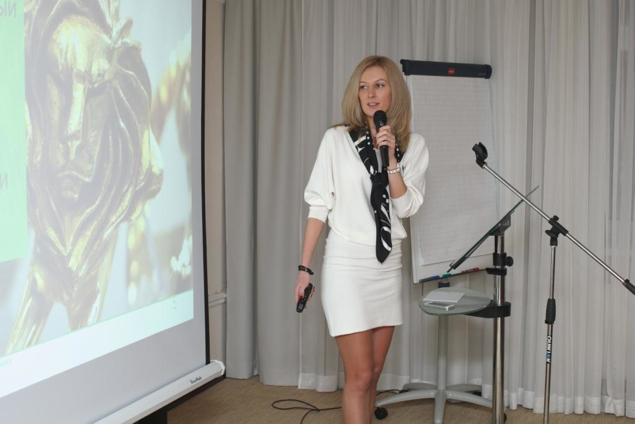 Depot WPF is actively involved in developing the programme, which is designed to achieve the most effective possible communication between representatives of the business side (clients), brand designers (agencies) and manufacturers of packaging and other media, who make the designers' ideas a reality. We invite companies involved in developing innovative technologies, so that we can keep abreast of their latest breakthroughs. Thanks to this, we are able to offer our clients solutions which take into account the most relevant, technically advanced capabilities in the industry. Moreover, we focus on this topic in our various speeches and interviews. For example, we recently published an interview with Anna Lukanina about packaging design and the importance of collaboration between all those involved in the process, at every stage.