Дата публикации: 29.01.2014
Nestlé Russia has unveiled a gift version of 'Comme il faut' chocolates. The packaging was designed by Depot WPF. The agency has worked with 'Comme il faut' for ten years, since the brand was first launched back in 2004.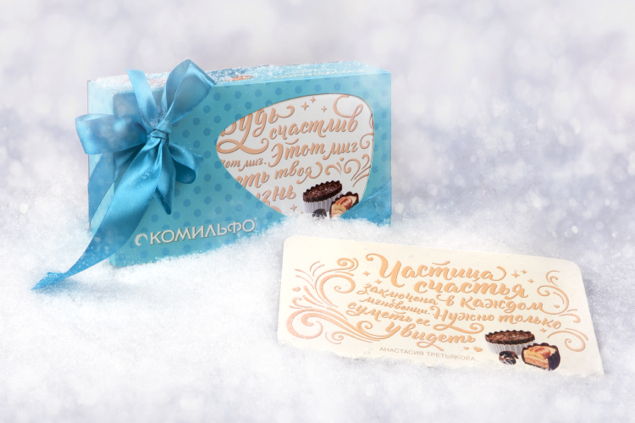 The gift-box is very different from the ordinary box, both in format and design. The packaging does not feature a picture of the 'Comme il faut'girl. The box strongly conveys the sense that it is a gift, thanks to the ribbon tied in a bow around the box, and the card containing a thoughtful greeting, placed inside the box in such a way that the text can be read as soon as the box is opened. Moreover, the gift-boxes might well remain in the home even after the chocolates have all been finished: they are ideal for storing letters, rail or airline tickets or other little souvenirs and trinkets.