Дата публикации: 15.04.2014
We took part in Popsop's first-ever training event in Moscow: Practicum by Popsop.
Popsop is happy to announce the successful launch of its inaugural educational event, Practicum by Popsop, which took place in Moscow on the 10th of April at British Higher School of Art and Design.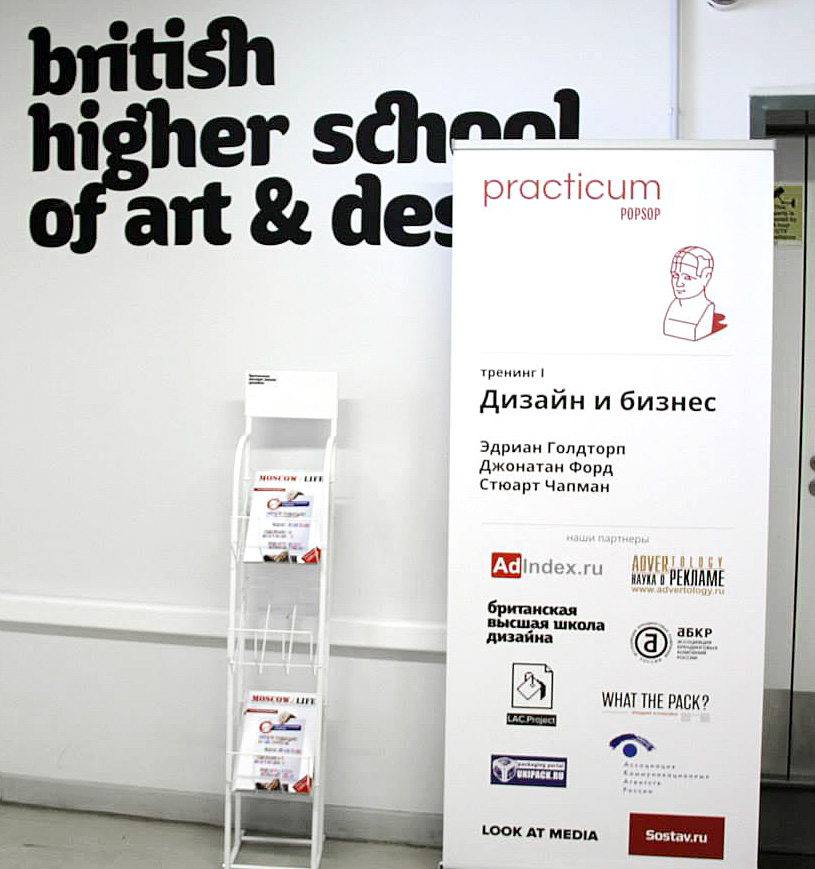 Photo: British Higher School of Art and Design, the 5th floor
The event "Design and Business. Part 1" gathered together 49 marketing and design professionals working in the FMCG sector in the client companies (Heineken, Hochland Russland, Alkon, Synergy, Solnechnyie Producty, Ahmad Tea, ABI Product to name a few) as well as in the creative agencies (Getbrand, Depot WPF, Wellhead, Ohmybrand, Pavlov's design, FITCH, Lexica, BC Communications and others) from across Moscow, St. Petersburg, Veliky Novgorod, Ryazan and Vladimir.
The intensive program delivered by the brilliant trio of the UK's creative industry professionals—Adrian Goldthorpe of Lothar Böhm Associates, Jonathan Ford of Pearlfisher, and Stuart Chapman of The Big Picture—was a highly interactive and engaging combination of presentations, discussion sessions and practical exercises.
The speakers and delegates of the Practicum discussed three burning issues facing any brand development team, such as follows:
How to create inspiring briefs (10.30 am – 12.00 pm)—Adrian Goldthorpe, Lothar Böhm Associates;
How to translate great design into big business (12.30 pm – 2 pm)—Jonathan Ford, Pearlfisher;
Why design research is different (3 pm – 4.30 pm)—Stuart Chapman, The Big Picture.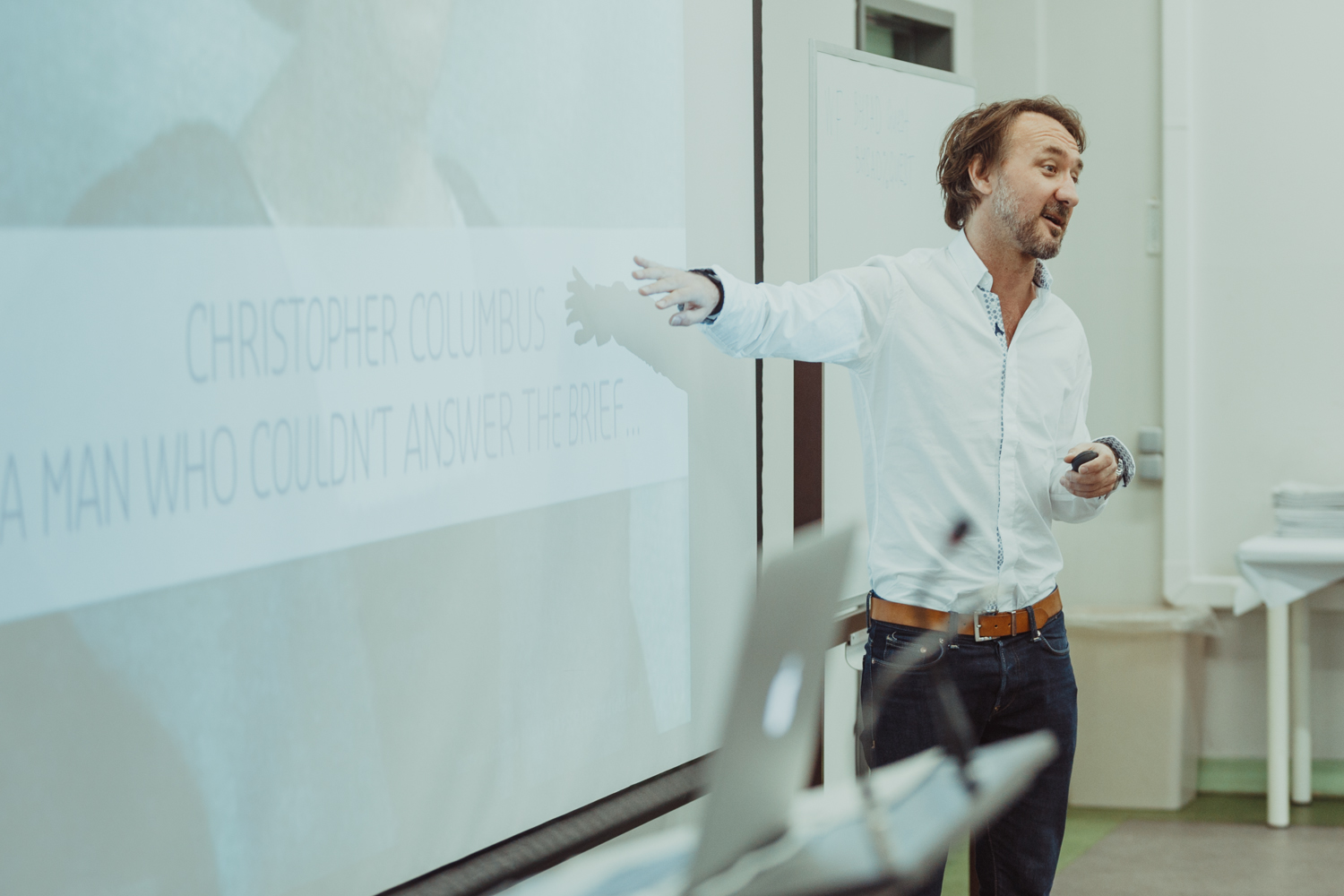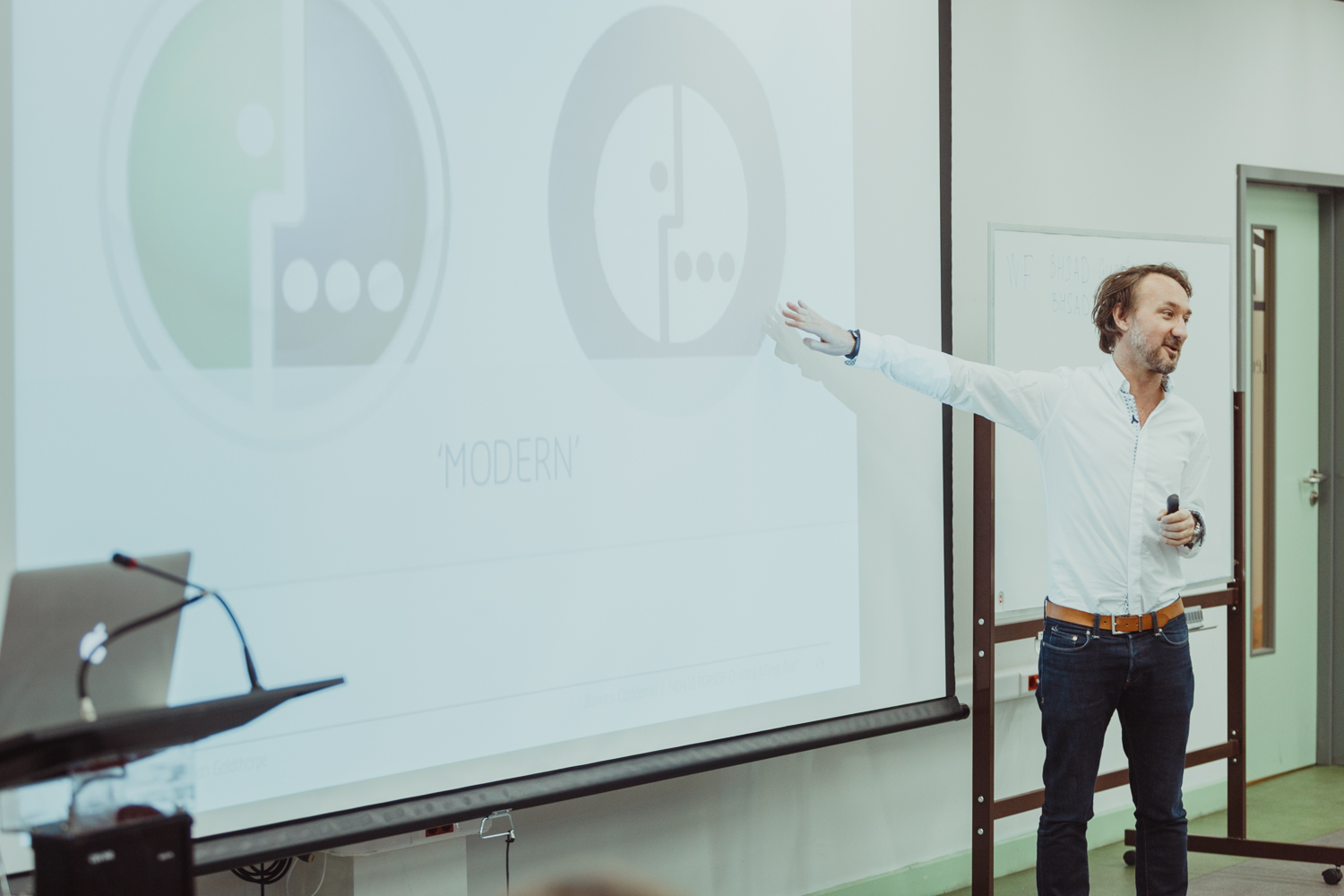 Photos: Adrian Goldthorpe speaks at Practicum by Popsop on creating inspiring briefs
Adrian Goldthorpe, Managing director of the London-based office of Lothar Böhm Associates, jazzed up the audience with a thought-provoking presentation on the value of short and informative briefs, shared some best practices and gave 10 tips on how to create an inspiring brief that facilitates rather than blocks out the creative processes and helps target the right customer audience. Adrian tasked the delegates to create a brief on how to market a.. stick. That was a small competition and the results were really exciting!
Jonathan Ford, Co-founding partner and CCO of Pearlfisher, spoke and conducted a workshop in Moscow, Russia for the first time. His presentation on the effectiveness of design in FMCG was preceded by an interactive part: the participants worked in small groups to analyze the problems of some suggested package designs (before re-design) and offer a solution. Then Jonathan presented the 'after designs' of some global and local best-known brands along with the figures on sales, growth of market share and ROI on design %.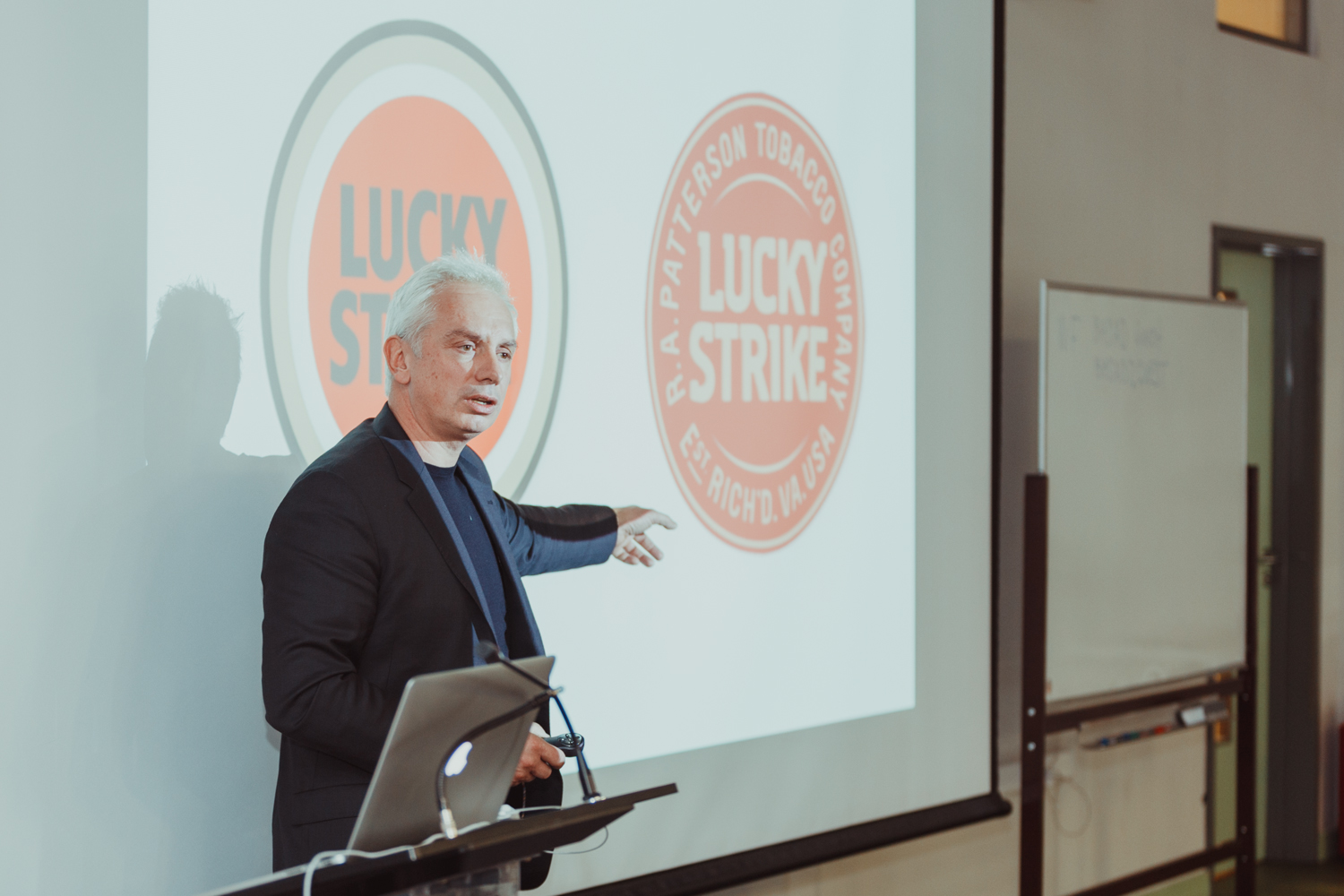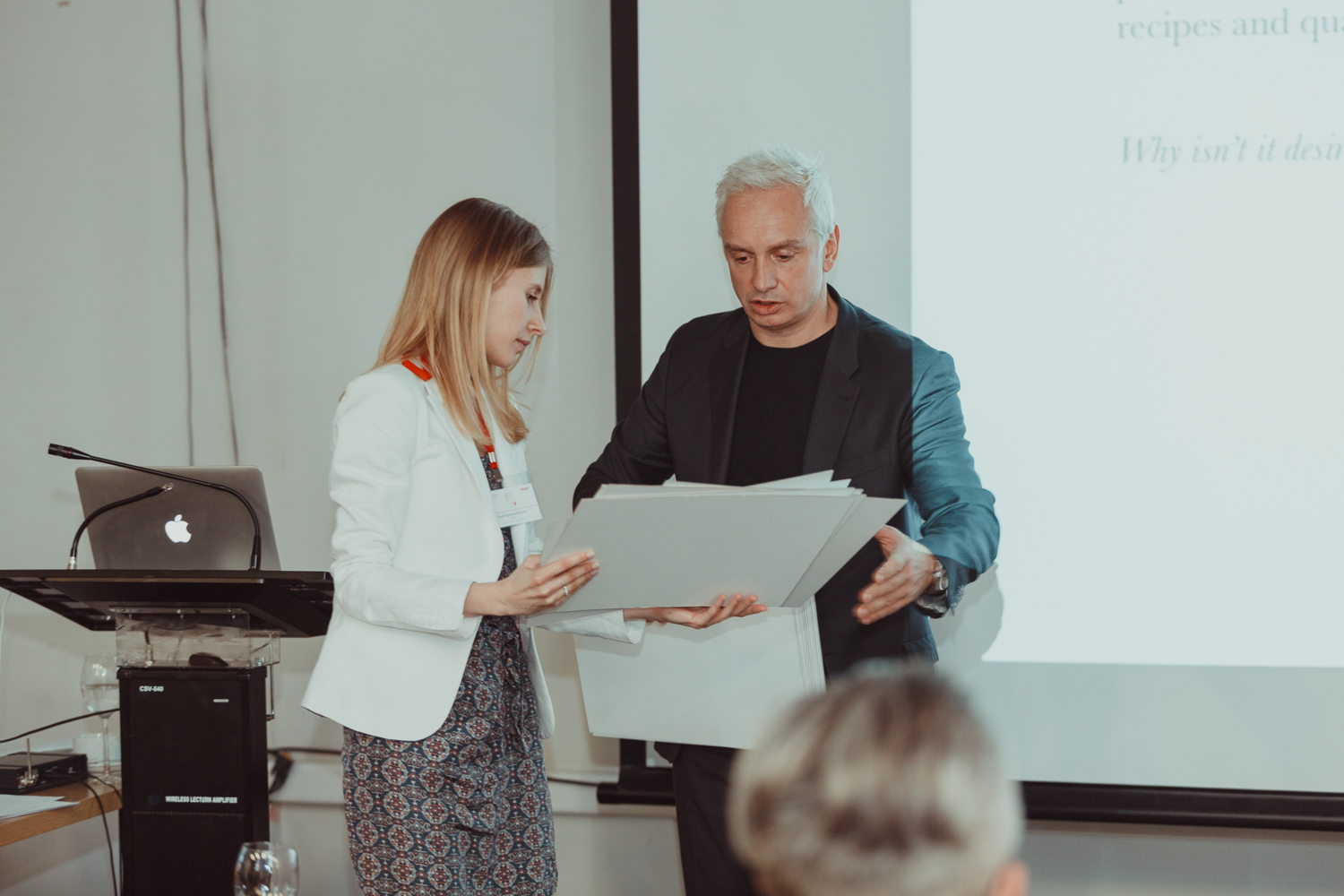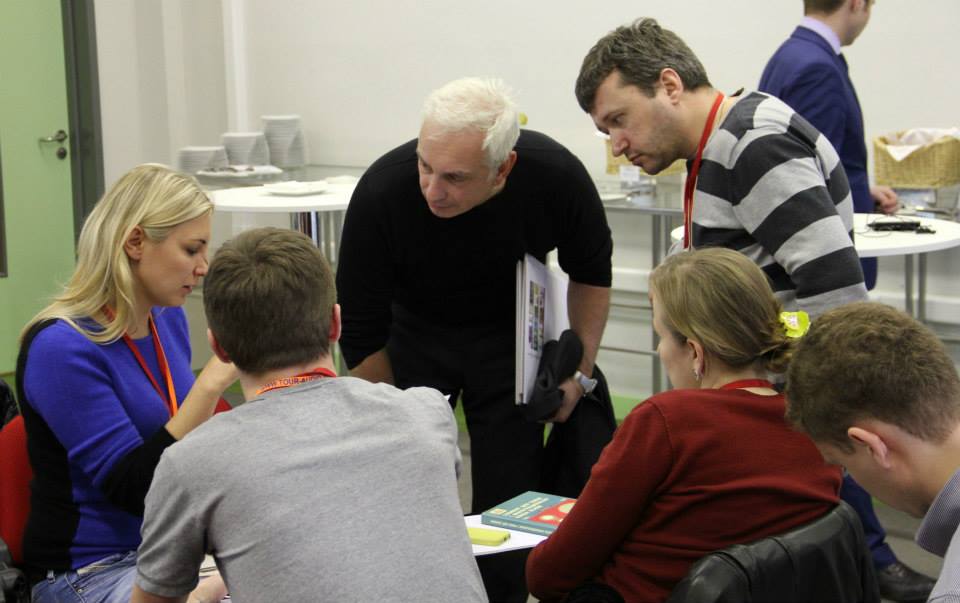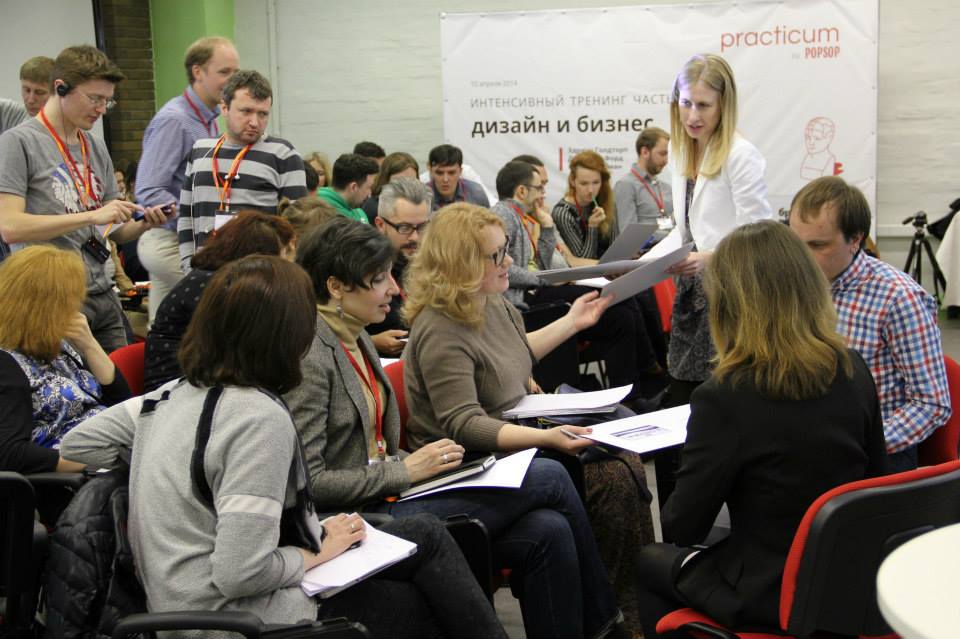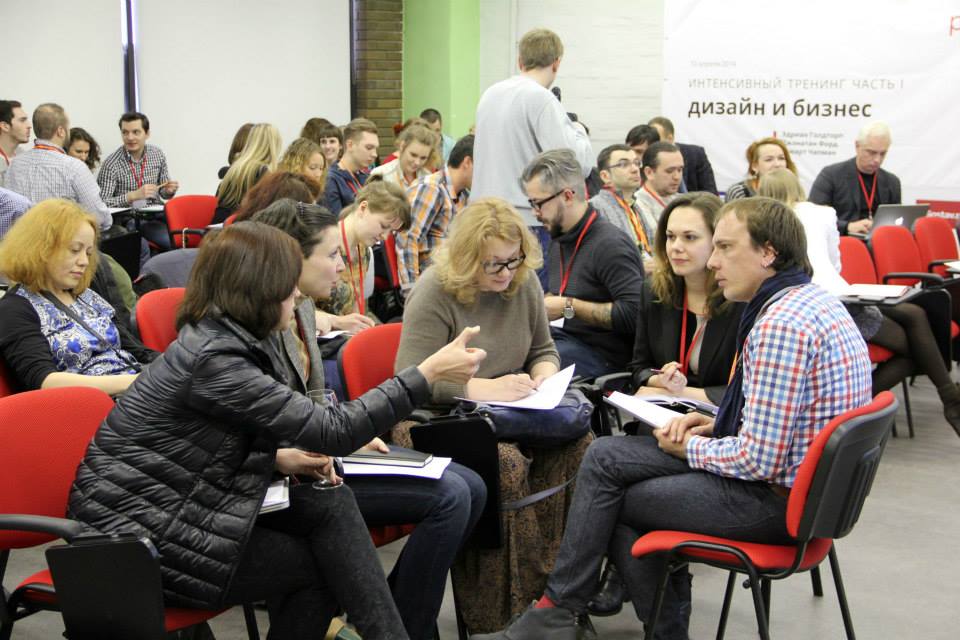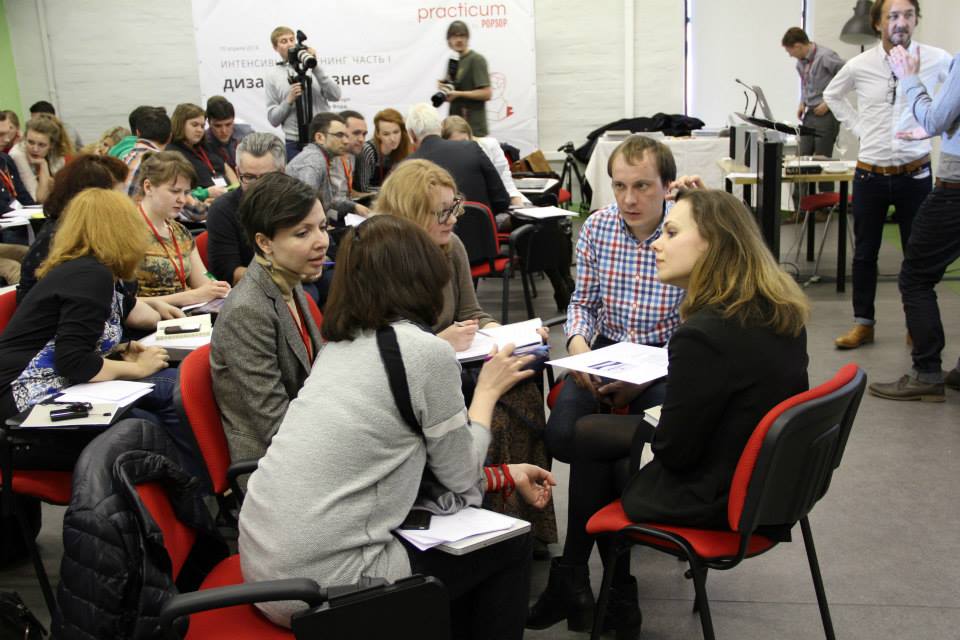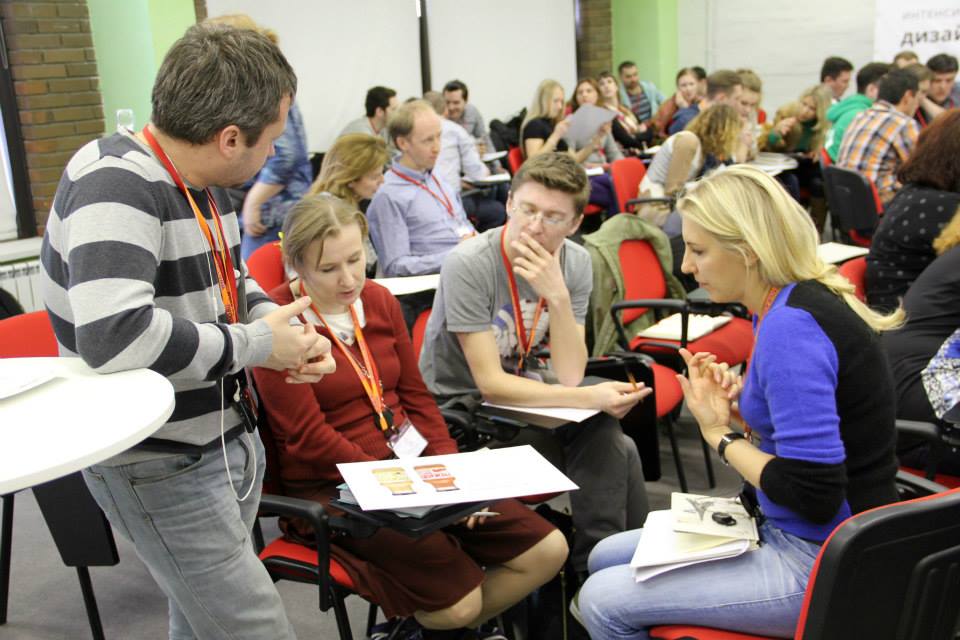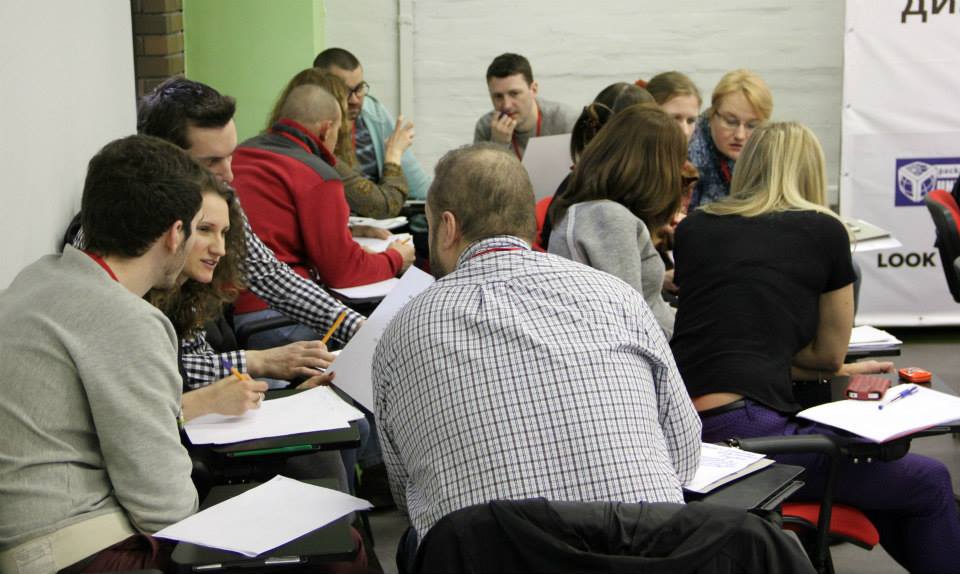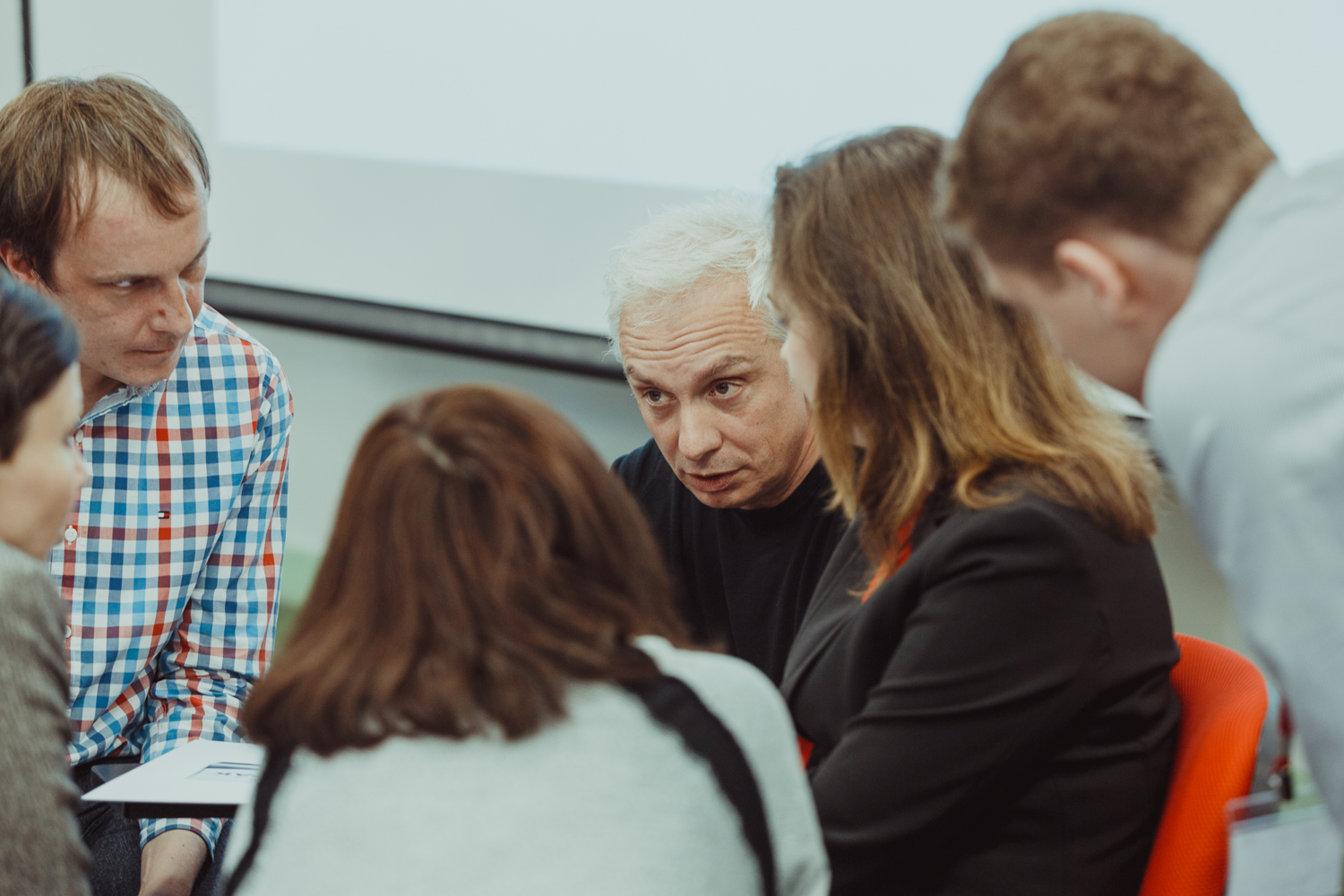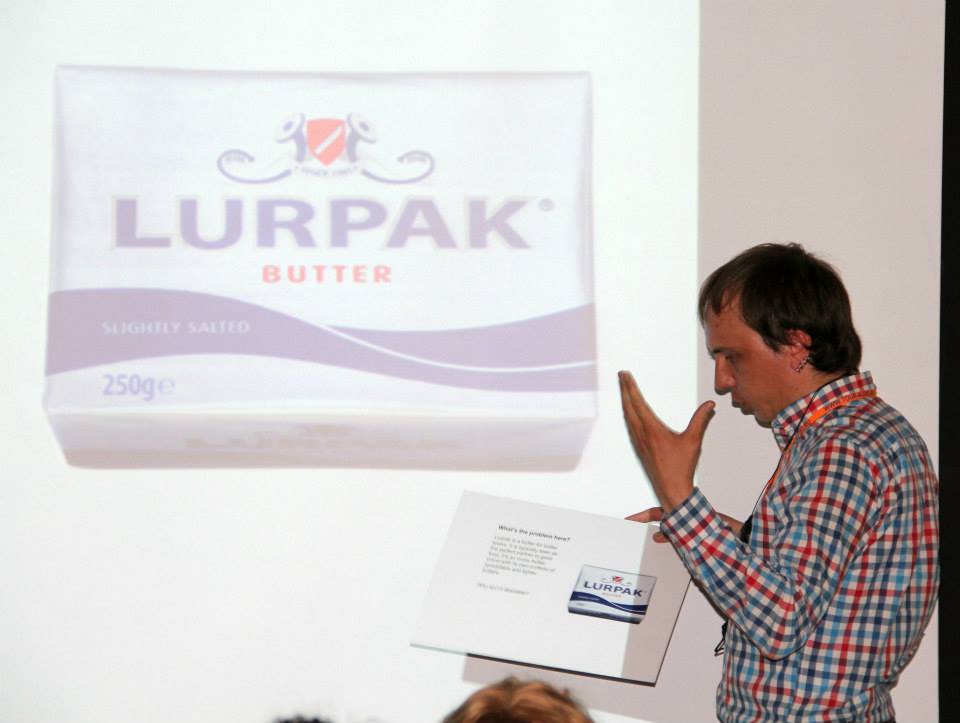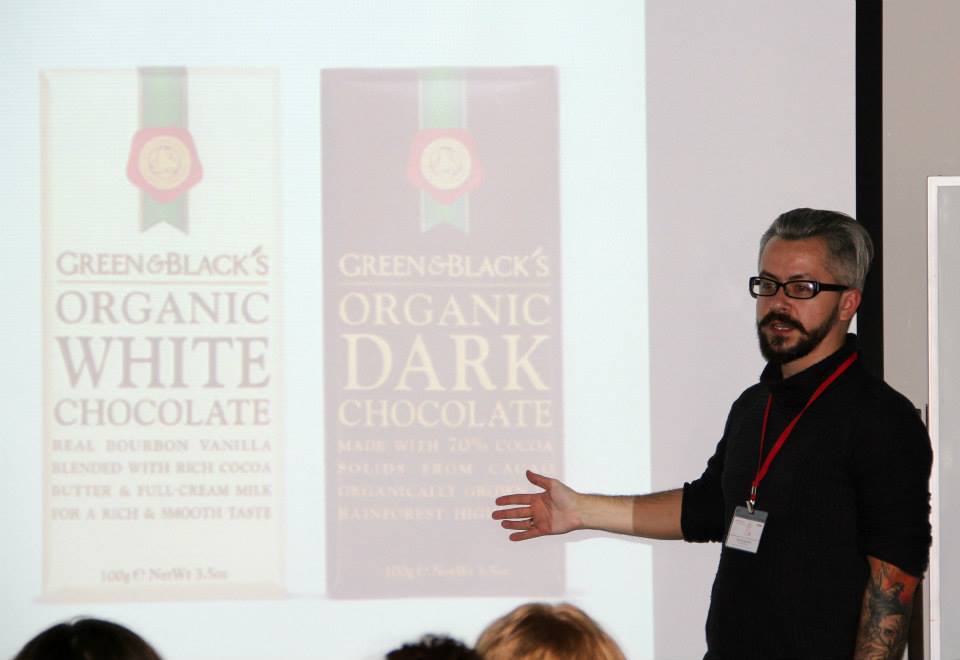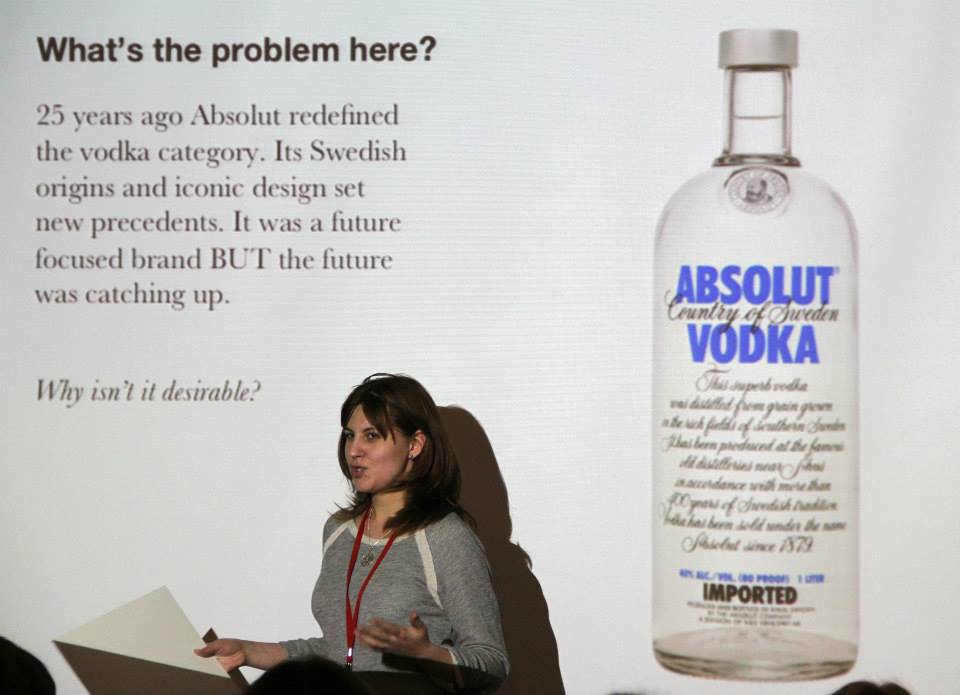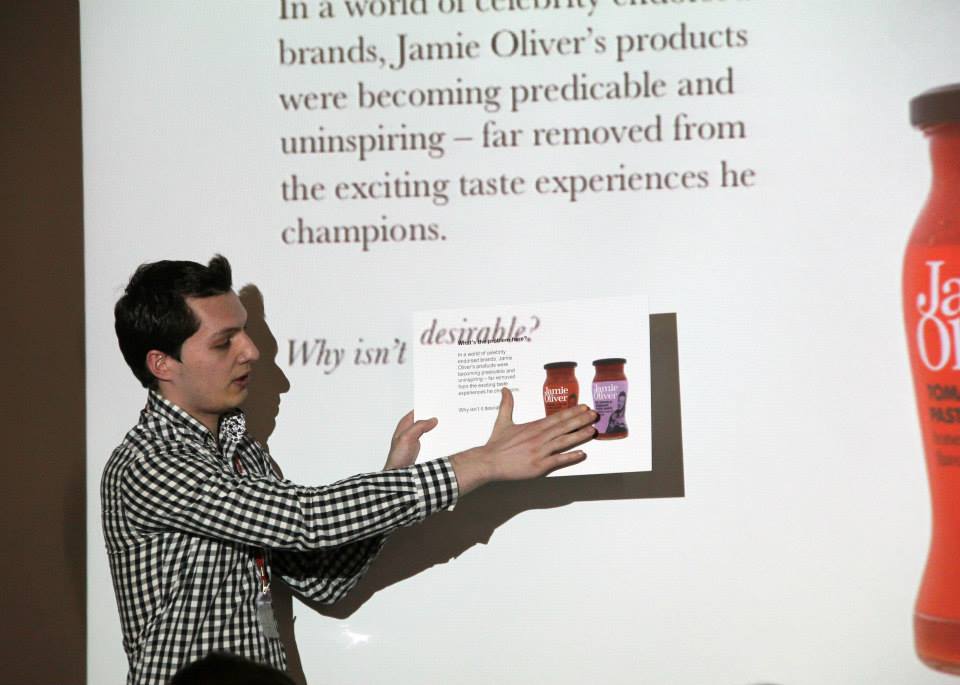 Photos: Jonathan Ford's presentation and workshop
The third speaker, Stuart Chapman, Associate director of the design research agency The Big Picture, explained what the design research was, why it was different from a general market research, how it could help save time and money for brand owners through a combination of the newest qualitative methodologies applied on every stage of creative process (pre-design, exploratory, evaluative). The presentation featured case studies from a number of major brands such as Cheerios, Caffrey's, Plymouth Gin, McCain and Häagen-Dazs, and was followed by a quiz and a short analytical workshop that revealed brand associations and pack equities of the brands the delegates worked for.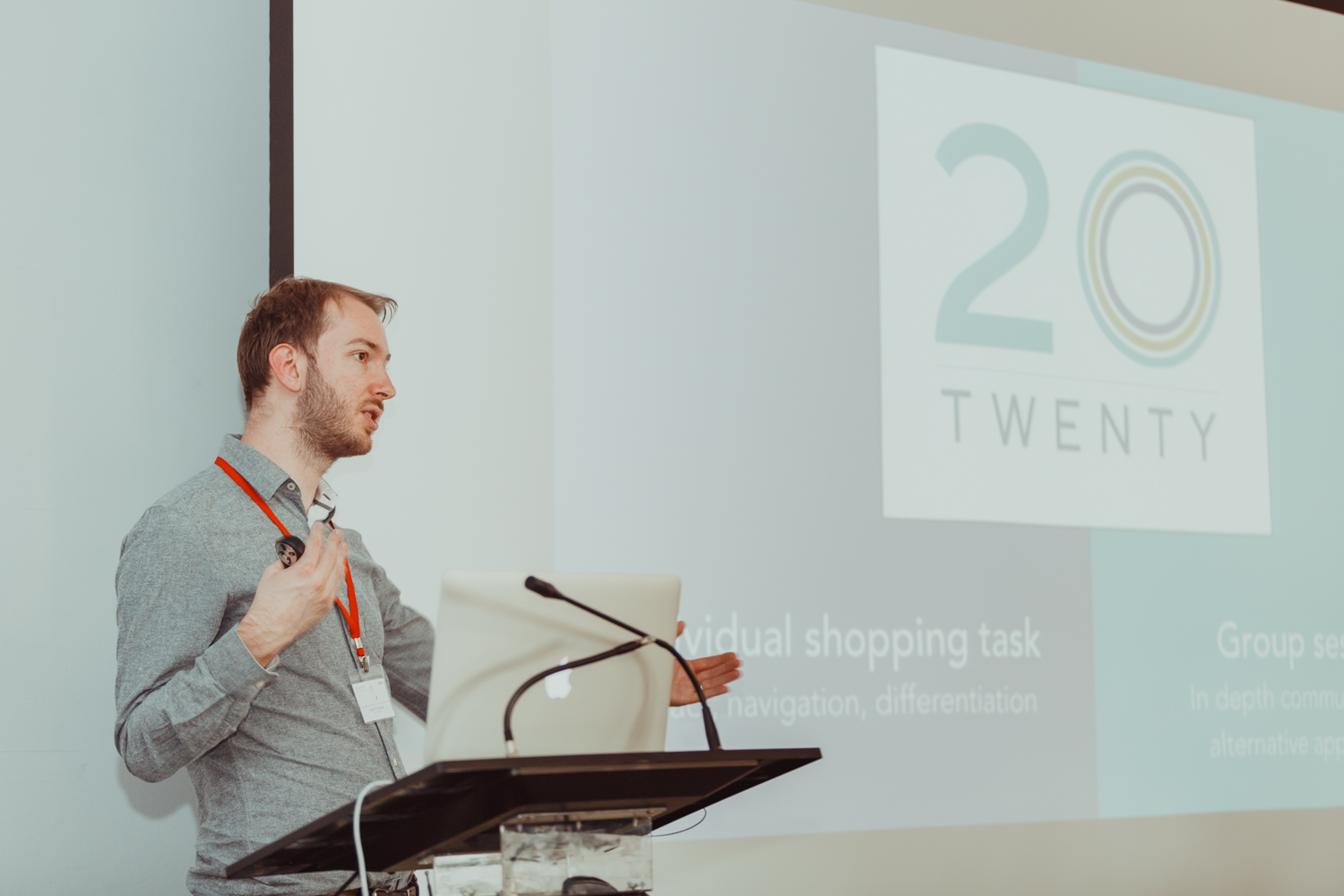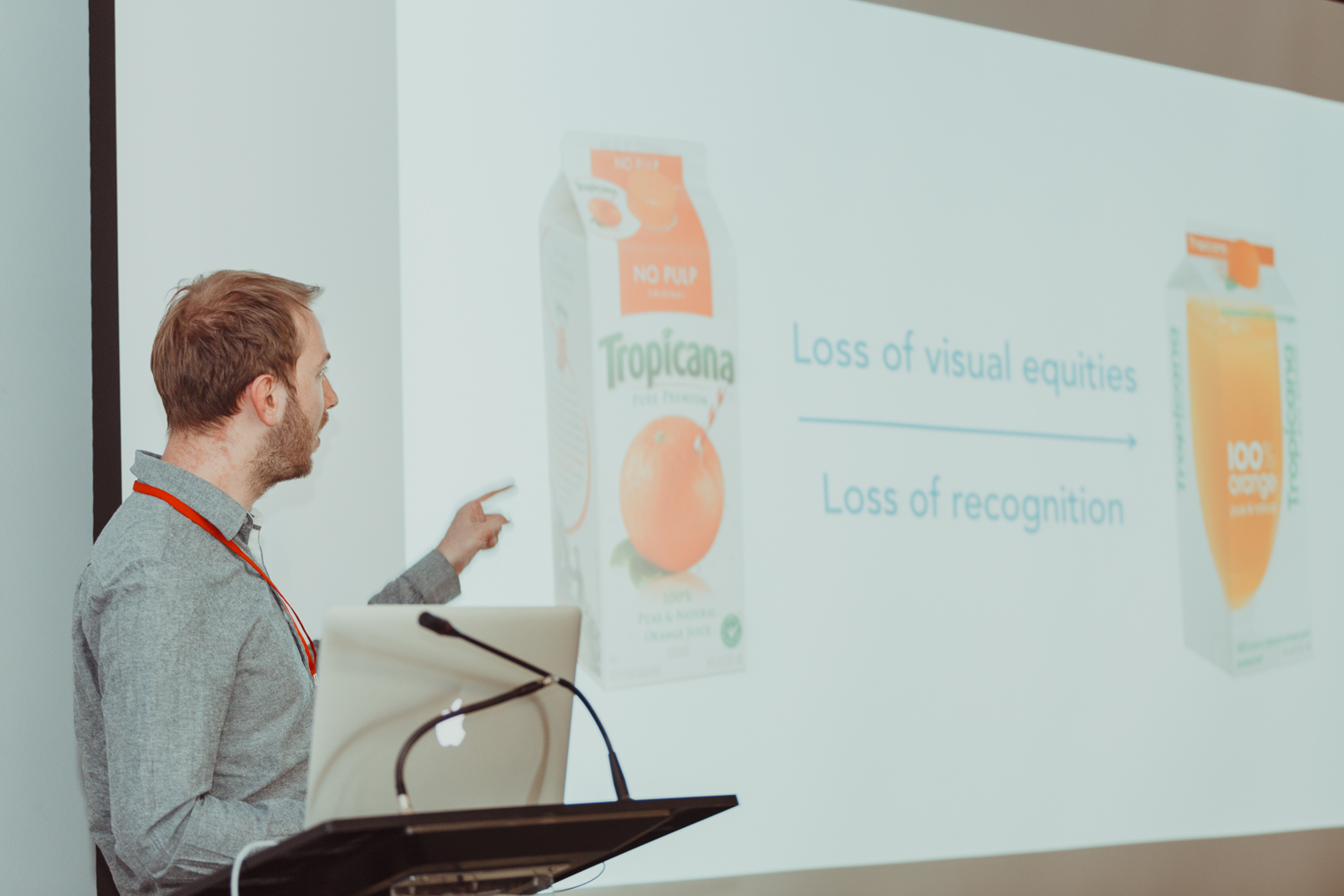 Photos: Stuart Chapman speaks on the value and methodologies of design research
The culmination of the Practicum event was a Q&A session with all three speakers. The audience asked some provocative questions like whether a creative brief was needed at all, if a great design could save a poor or mediocre product, what the main visual attributes of a healthy food category were in the UK, and many others.
The closing part of the Practicum was a small award ceremony that revealed the winners of the briefs competition. The winning concept, chosen by Adrian Goldthorpe, was the one that suggested having a stick as an item that would cure an owner from social-media addiction and bring him/her back to a real world of people and live communication. Congratulations to the winners!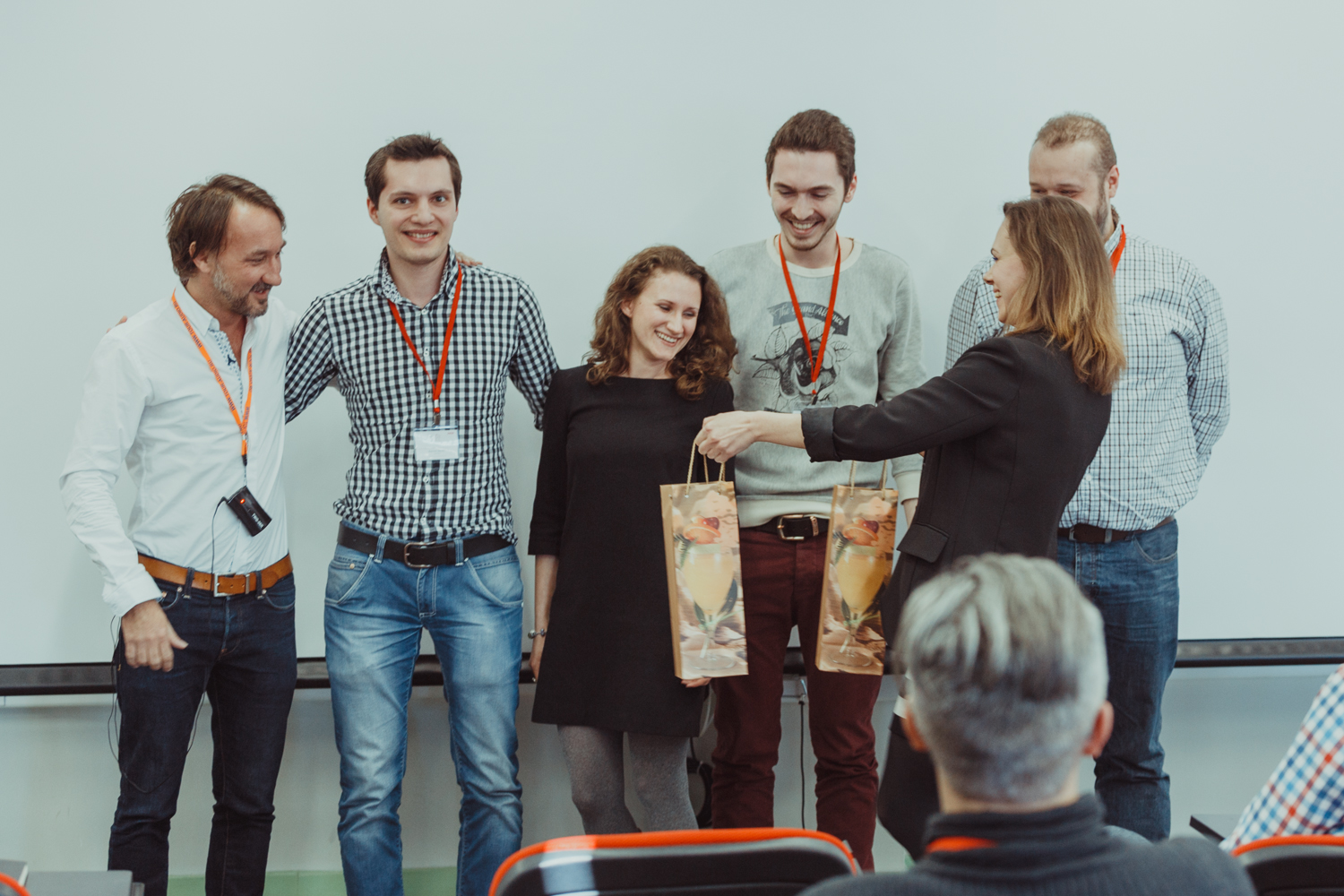 Photos: Adrian Goldthorpe and Natasha Griffiths congratulate the winners of the creative briefs contest
Olga Novikova, marketing assistant at Hochland Russland, commented on the event:
"My two colleagues and I fully enjoyed attending the Practicum. We got a new angle on such simple things that seemed to be routine and non-priority like creating useful briefs or evaluating the effectiveness of package design re-launch."
Anastasia Armyagova, marketing NPI project manager at Heineken Russia, said:
"We've been excited to see Heineken's packaging as one of the best practices presented by Jonathan Ford of Pearlfisher. We really appreciate his choice—that was a result of hard work of our big international team and their agency. Overall, the format of a lecture + an interactive workshop conducted by international design and marketing successful practitioners is something totally new and fresh in Russia."
Ksenia Zheglaya, editor-in-chief of WTPack.ru, said:
"This has been one of the most exciting professional events I've ever attended in Russia, both in terms of content, it's highly practical focus, and flawless organization."
Practicum by Popsop is a series of one-day intensive trainings for the Russian professional audience working in marketing, design and advertising. The next Practicum event will be in September.