Дата публикации: 03.08.2017
Within the framework of our GLBA alliance, we invited intern designers quite often from from worldwide renowned agencies and sent out art directors to work in partner agencies. This time we host a designer from Stratcom - the most famous agency in South Africa, specializing in packaging design. Hurry up - and maybe in these two weeks, from 7 to 19 August, you can work with him!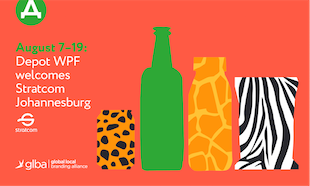 The paradox of this story is that although Isaac Phefo has worked with international brands for many years ,but he has never been outside of South Africa. About himself, he says that every day he strives for excellence in the profession and therefore, due to lack of time, cross-cultural exchange in the past was possible only through Google. Isaac loves design in all its forms, from developing corporate identity and campaigns in social networks, but of course the priority is given to the beloved packaging design. We will be glad to work and of course to show the breadth of the Russian designer soul!