Дата публикации: 25.05.2017
Depot WPF has developed a corporate identity and a series of key visuals for the main holiday of the summer - the birthday of the Central Children's Store. The holiday, with a slogan and the same hashtag #OTORVIS (means to have a blast) will be held in the Central Children's Store on Lubyanka from 1 to 4 of June.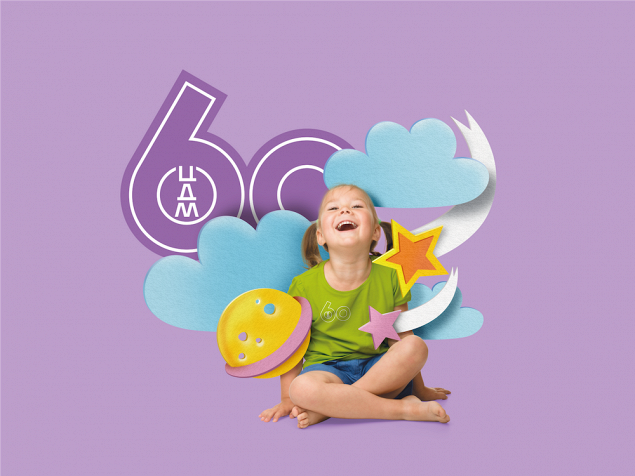 Central Children's Store for 60 years remained the main children's store of the country, and the anniversary became one more occasion to confirm this status. Our task was to update the visual appearance of the Central Children's Store for the festive period - a new logo, a modern corporate identity and bright key visuals that prove that the Central Children's Store remains a "place of power", a source of unforgettable impressions, a cult place for children and their parents.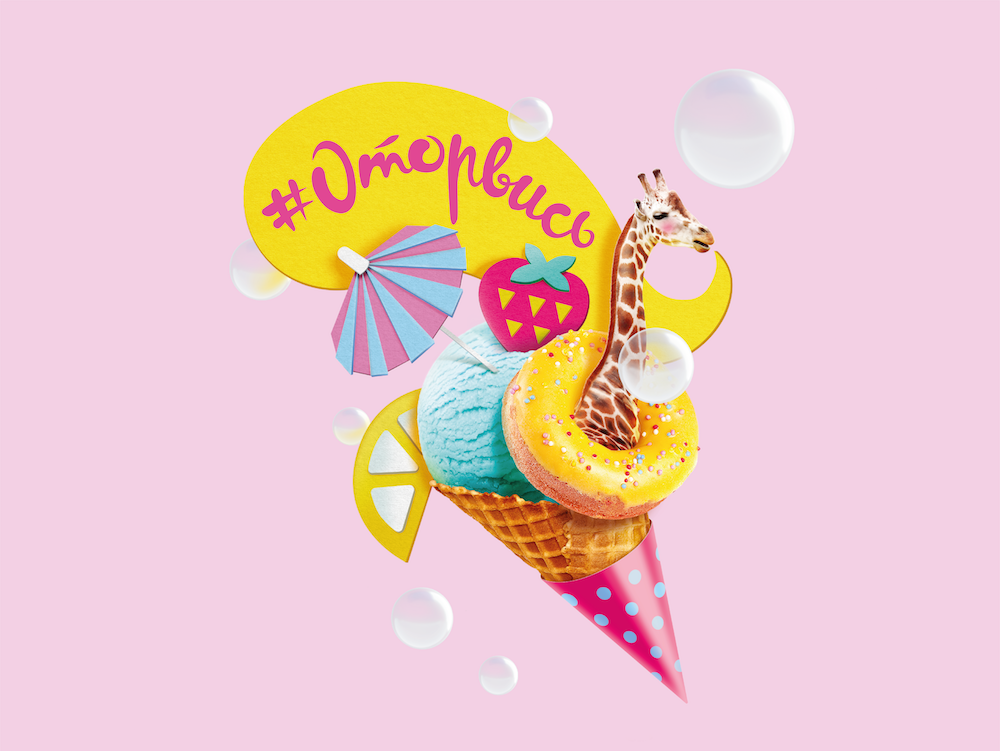 The task of developing the logo of the 60th anniversary was not easy: when creating a sign, it was necessary to take into account the history of the brand, its rich visual tradition. A revolutionary solution would be too risky, we chose evolution. At the heart of our solution is the roof sign, which is familiar to many generations and the presently existing roof sign with the abbreviation "DM". Delicately improving it, we made visual communications modern and kept recognizability. The circle that forms the basis of the sign, organically fits into the "60".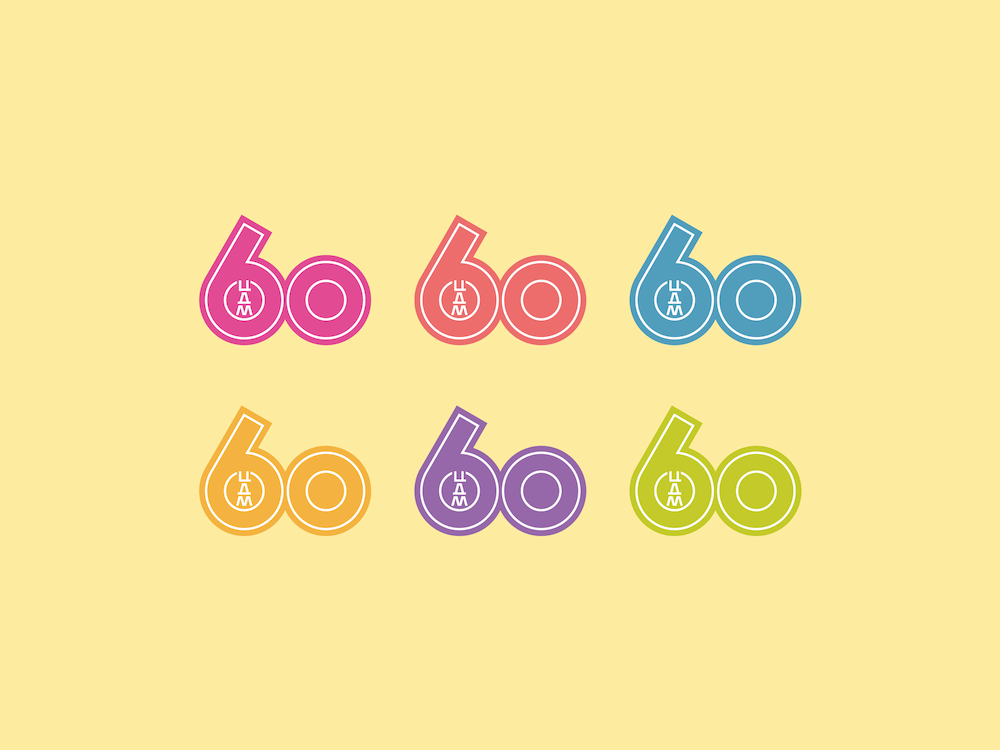 The concept of the holiday is based on the slogan "Otorvis!", which can have various interpretations and associations. Inspired by it, we developed key visuals, accurately conveying the atmosphere and mood of the holiday. Bright surreal collages attract attention and leave no doubt that the Central Store even being 60 years old is movштп with the times, remaining creative, fashionable and relevant.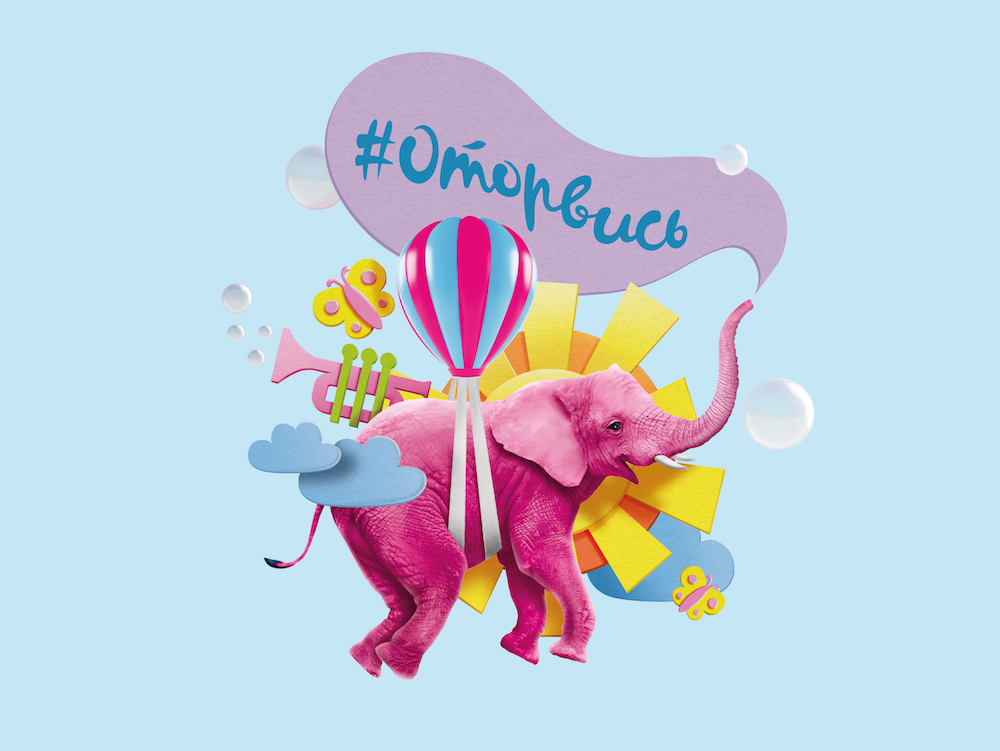 For the celebration in the main atrium of the Central Store will be built a huge dry pool filled with balls and inflatable toys. Here you can visit the chocolate bar, get free ice cream, lemonades and water. In honor of the birthday the store will give children 60 thousand gifts. Organizers will conduct master classes, children's readings and will show cartoons.