Дата публикации: 07.10.2013
The magazine 'Sekret firmy' has conducted a study of the creative industries in Russia and compiled ratings of the country's leading 'exporters of ideas.' Depot WPF came out on top in the field of
advertising, branding and production!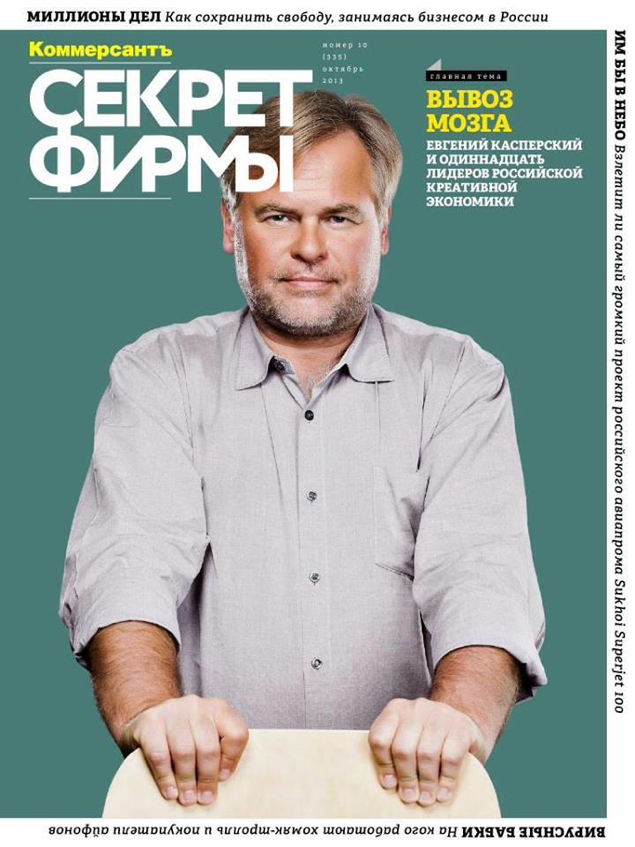 An article in the magazine stated: 'In each of the 12 creative industries – a department in the UK established that there are 12 of them – we chose the company which had outdone all its rivals in terms of the value of its exports. Since little research has been done into these markets, we relied on experts' opinions and their estimates of how much the key players in the market are exporting. We chose exports because we think that overseas sales are a good measure of the degree of professionalism and maturity in the market. A company that hasn't got its finger on the pulse can hardly expect to enjoy success outside
Russia.' 
'It is a sad fact that Russia's main speciality is in exporting creative people, rather than creative services,' is the gloomy outlook expressed by Aleksei Andreev, the CEO of Depot WPF and one of the winners in the rankings compiled by 'Sekret firmy'. 'The heart of the problem is that Russia is detached from the global community, in a unique way. The key feature that creates this gulf is the national mentality. A British journalist once wrote that Russians' main problem is the fact that we are...white! A nation whose character is so unlike that of other European peoples would feel so much more comfortable in their skin if, like the Japanese or people from Africa, they had obvious physical differences.'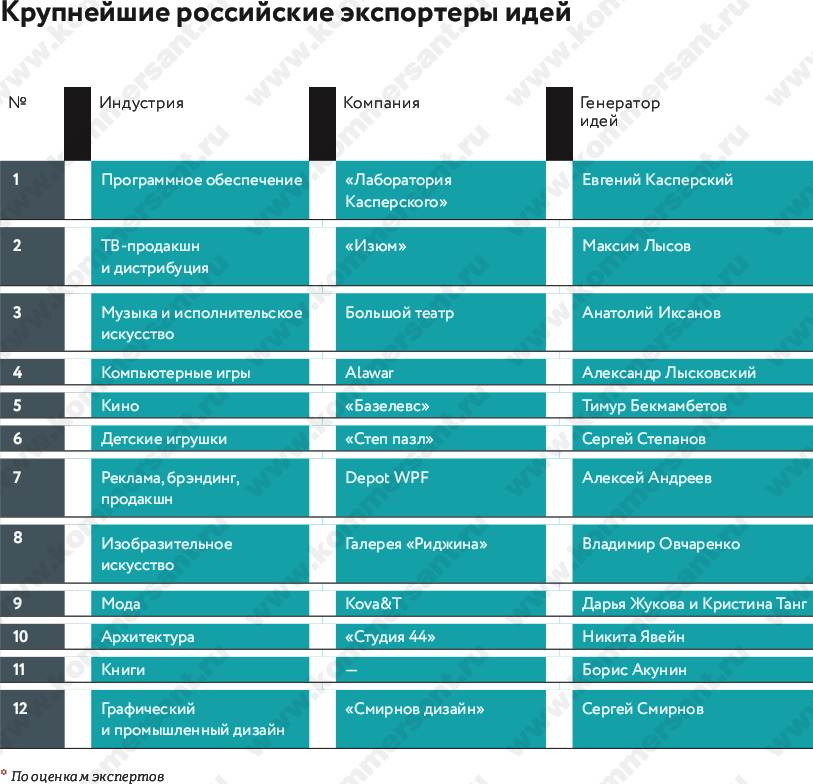 The full version of the article can be found on the magazine's
website
.