Дата публикации: 20.02.2014
The coffee company Douwe Egberts, which owns the international brand Moccona, has released flavoured instant coffee on the Russian market. Depot WPF created the packaging design for the new range.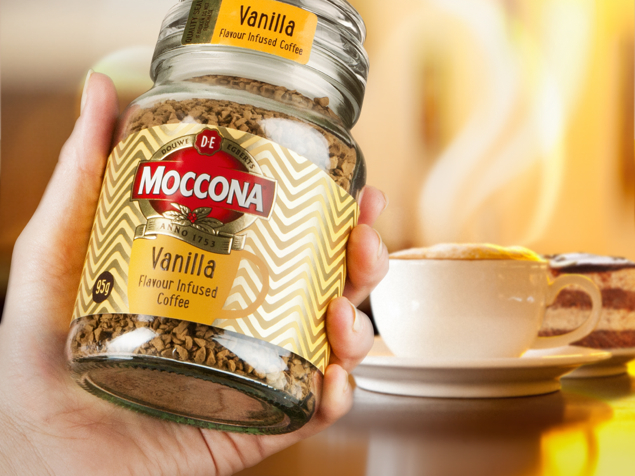 This product, which enjoyed considerable success when it was launched in Europe and Australia, is completely new to the Russian market. Moccona's flavoured coffees are designed first and foremost for the younger generation, who are accustomed to drinking coffee with added flavourings at coffee shops and tend to be keen to try new products. The range currently features three flavours: vanilla, caramel and hazelnut.
Depot WPF was asked to create a design for the new range that would stand out on the shelves and have a stylish, European feel to it, while maintaining product continuity.
'The packaging was given a more contemporary, friendly feel. We covered the label with gold, but made sure it had the appropriate look. It became an integral part of what was a fairly neat design,'said the creative director of Depot WPF, Alexei Fadeev.
'This was the first time we had designed a label for Moccona with a Russian branding agency, and everyone was pleased by the outcome: both us and our colleagues at Douwe Egberts's headquarters.'The flavoured coffees with the new label are beginning to replace the old ones on the shelves, and we are looking forward to seeing how consumers react to them,'added Olga Sukharchuk, the senior manager for the brands Moccona and Pickwick.