Дата публикации: 10.09.2018
On September 6th at the Guggenheim Museum in New York, the Pentawards 2018 ceremony for the package design was held. Depot WPF received two awards.

The food brand "Valaam", one of the most interesting projects of Depot WPF received "Silver" this year. The laconic and stylish design of the package is clearly visible on the shelf and carries "luminious associations" embedded in the brand platform.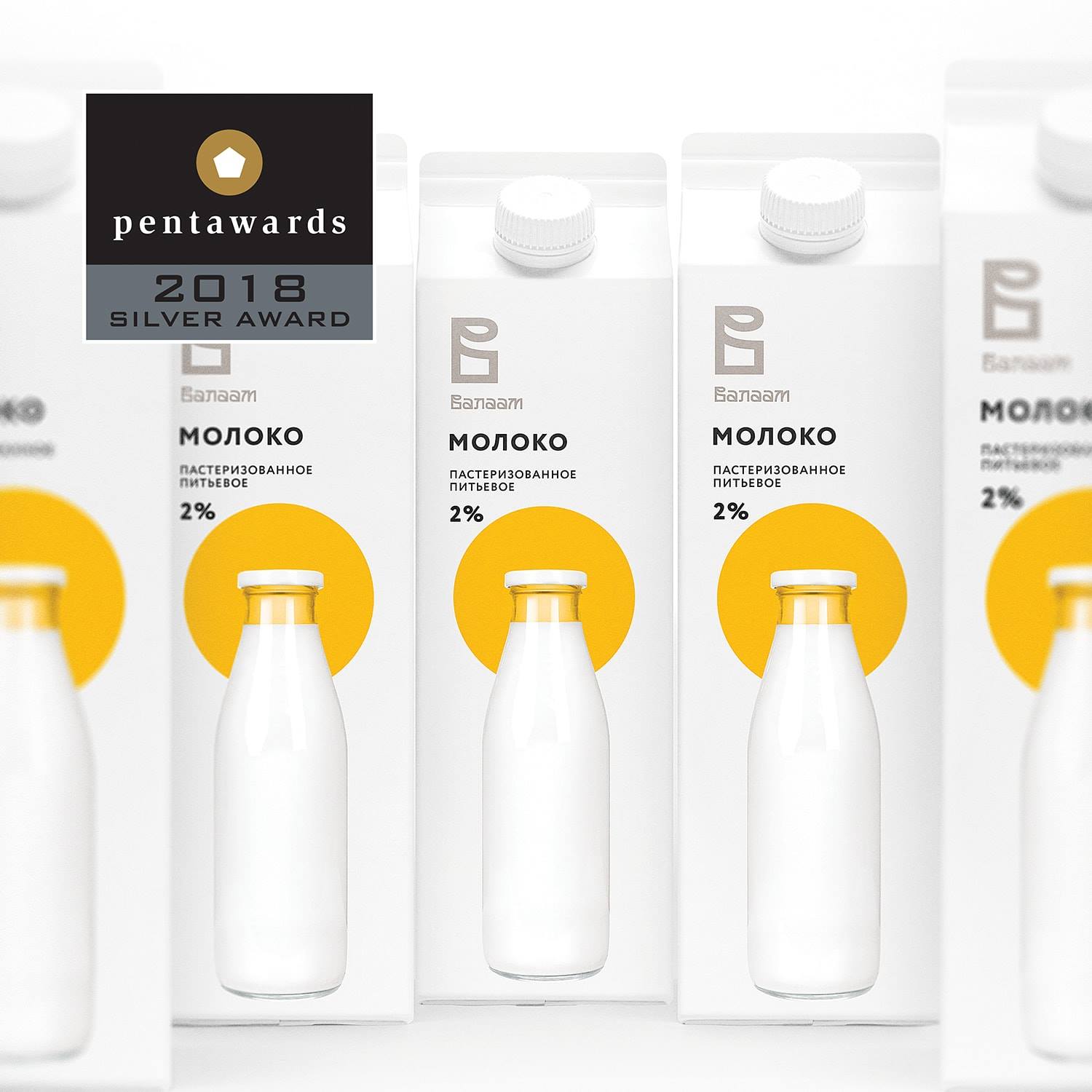 "We wanted to avoid the associations with the product directly oriented to the church, because it immediately narrows the number of possible consumers," said Archbishop Pankraty, rector of the Valaam Monastery, about the development of the brand. - "Orthodox" products, halal products or kosher products - are still focused on a narrow range of believers. We do not specifically write that it is a monastery, that it is "Orthodox", we do not use stylization for the Old Russian style and domes on the package. Firstly, it has already became familiar. Secondly - narrows the audience. Let everyone buy, including those who do not adhere to any religious beliefs.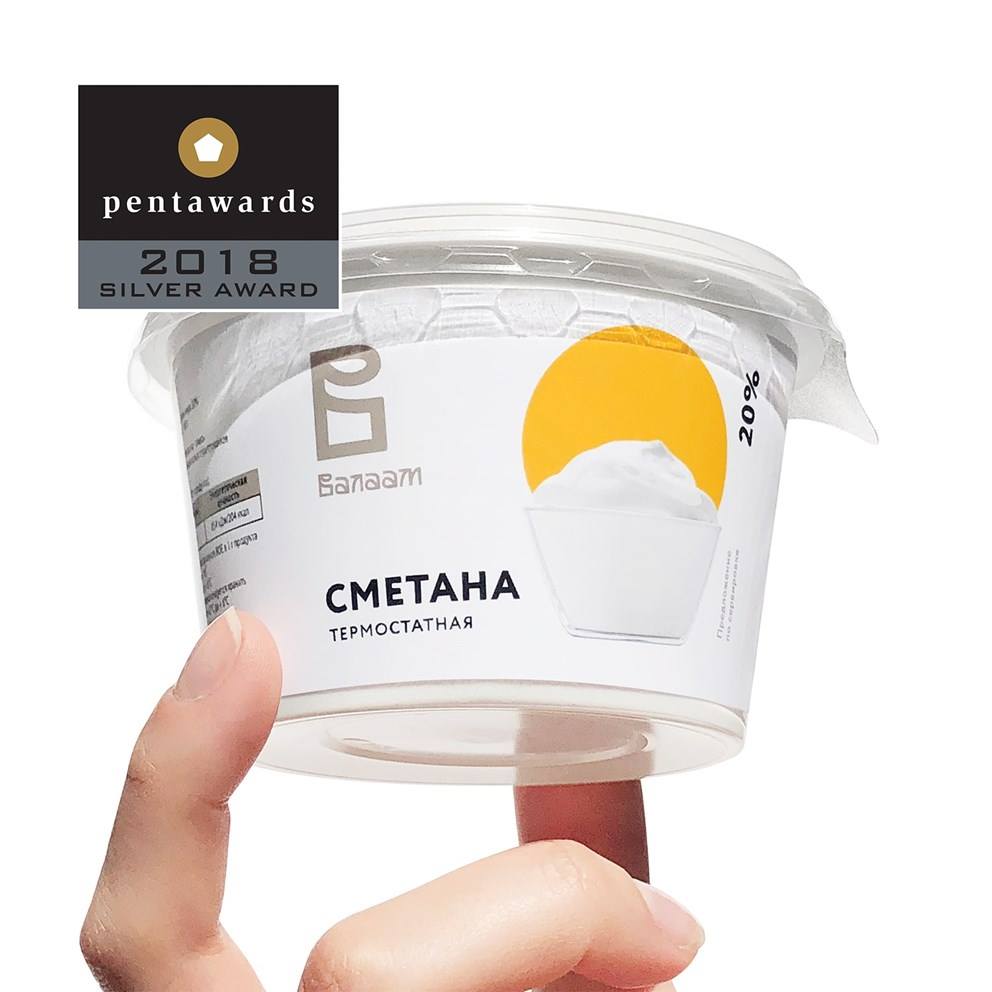 "Bronze" was marked by the brand of ice cream Bahroma developed in the agency. The concept of "ice cream as eastern sweets" and unique packaging design did not leave the Pentawards jury indifferent.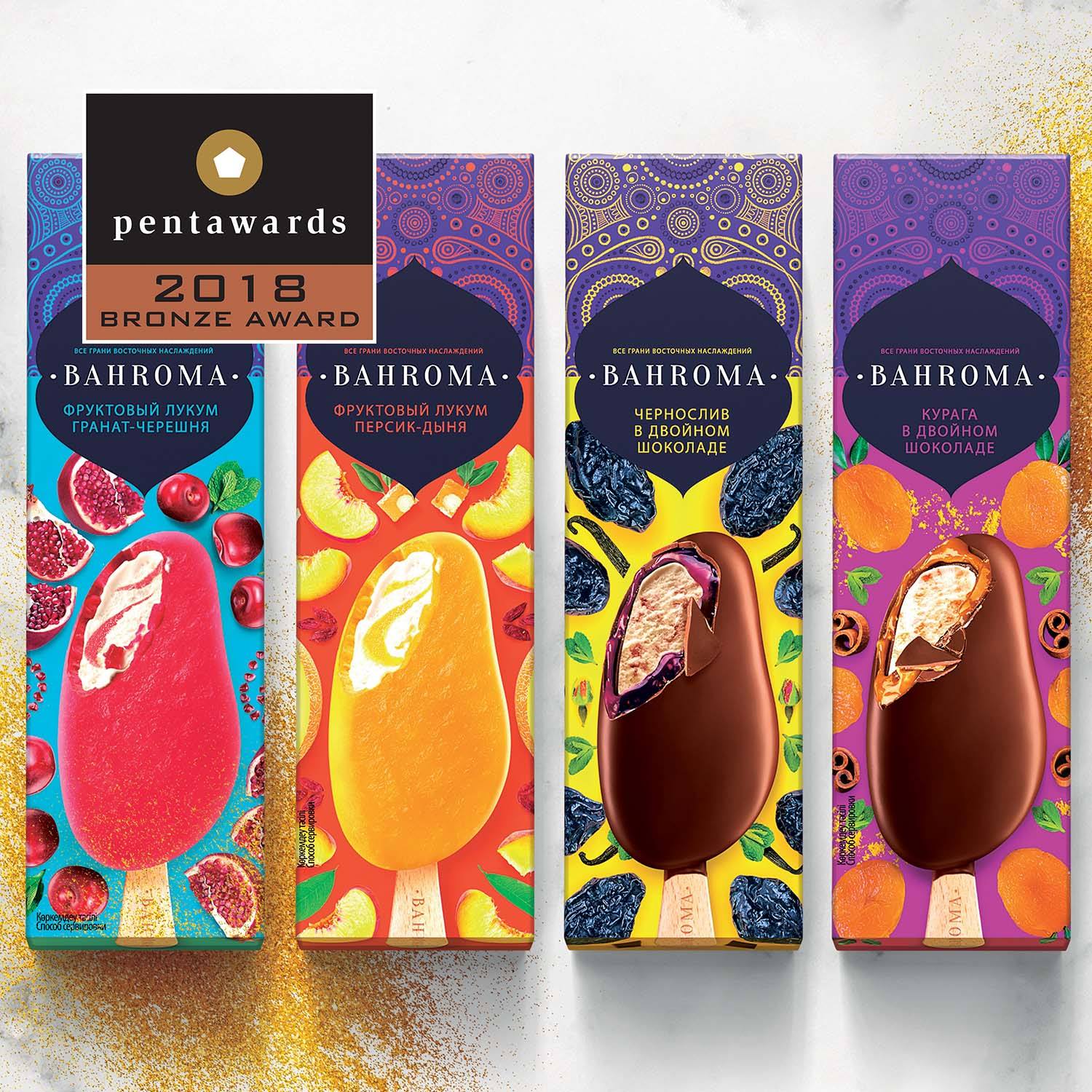 - The name Bahroma was chosen from all the options we have proposed, among which there were more authentic words with oriental roots, not included, however, in the active vocabulary of Europeans, - the creative director of the agency Anastasia Tretyakova tells about the choice of naming. - A "fringe" is capacious, understandable word in the East and the West. It is associated with Asia without reference to a specific locality. For western people, fringe is an attribute of both designer clothes and carnival costumes.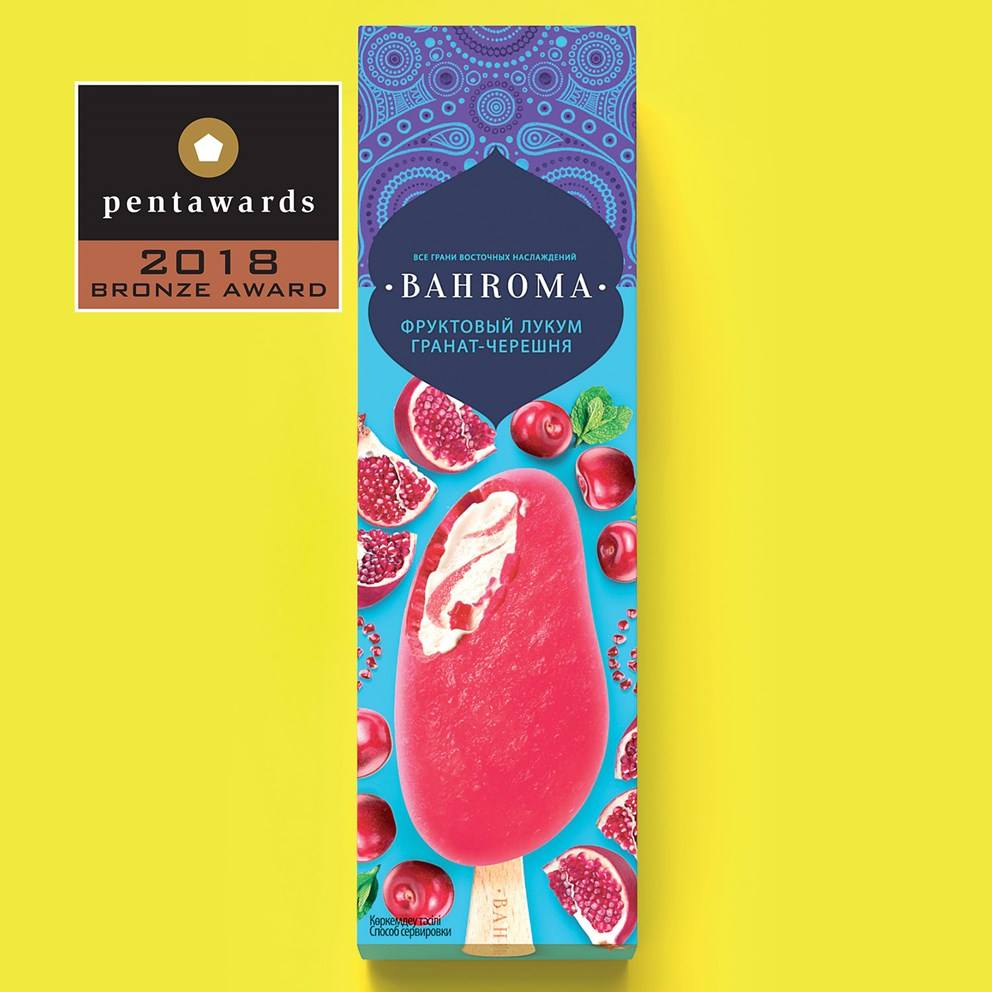 According to initial plans, the brand was supposed to occupy 20-30 percent of the company's customer portfolio (Almaty "Shin-Line") and up to 9 percent of the Central Asian market. However, the design was so effective that the product quickly came to the Russian (in particular, Moscow) market: products under the Bahroma brand can be purchased, for example, in the Auchan supermarkets.