Дата публикации: 08.10.2018
Depot WPF with YUM! Brands (KFC) have created a limited edition design in honor of the "Company Week", which took place in October 2018 in Russia and CIS.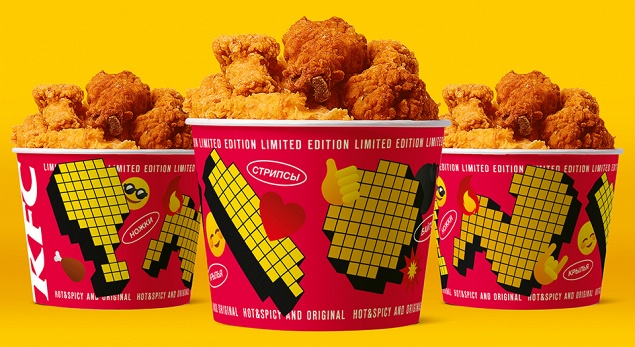 Only on the week from October 8 to October 14, a special offer was available at Russian KFC restaurants - "Chef's Basket"with all kind of chicken cooked according to the secret recipe of Colonel Sanders with 11 herbs and spices. These are wings, legs, strips and bites. The Depot WPF team has developed a limited design for a small basket that, against the background of a general passion for burgers, is reminiscent of the delicious KFC chicken that millions of people in 130 countries like.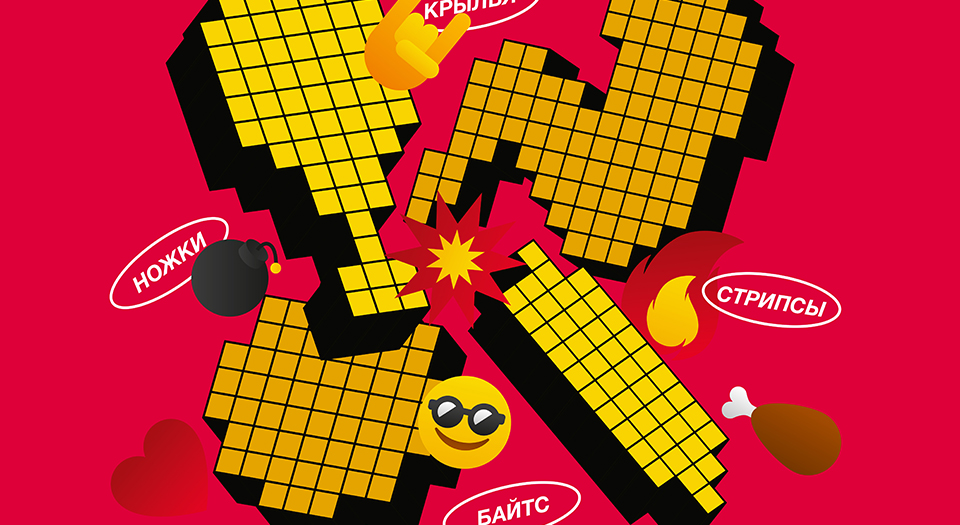 In terms of emotional coloring, basketball is a kind of piece of art that you want to share on social networks. Bright and noticeable even at a distance, the design consists of a pixel concept in the form of pieces of chicken with "HYPE"signatures in ovals and bright smiles. Each design element is a chicken dish included in a basket. Red background color will not go unnoticed in the menu or on the table. A text on the contour confirms the "limited" release.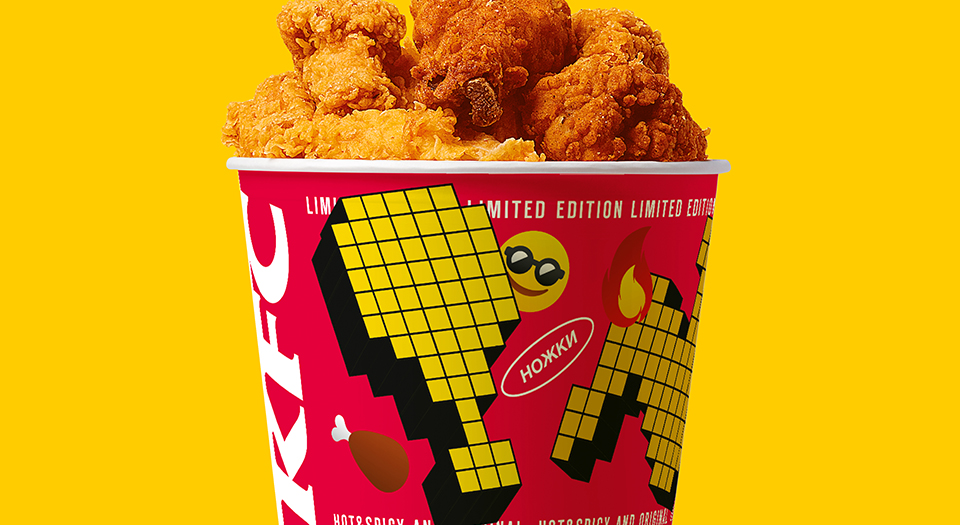 - We are trying to release limited editions to enhance the emotionality of the brand and communication with the audience. - shared his opinion Ivan Smirnov, manager of advertising design for YUM! Brands (KFC). "KFC has hundreds of thousands of loyal consumers and fans who are looking for impressions from the brand. "Chef's Basket"was an interesting experiment with the design of a cult product, and the Depot WPF team did an excellent job.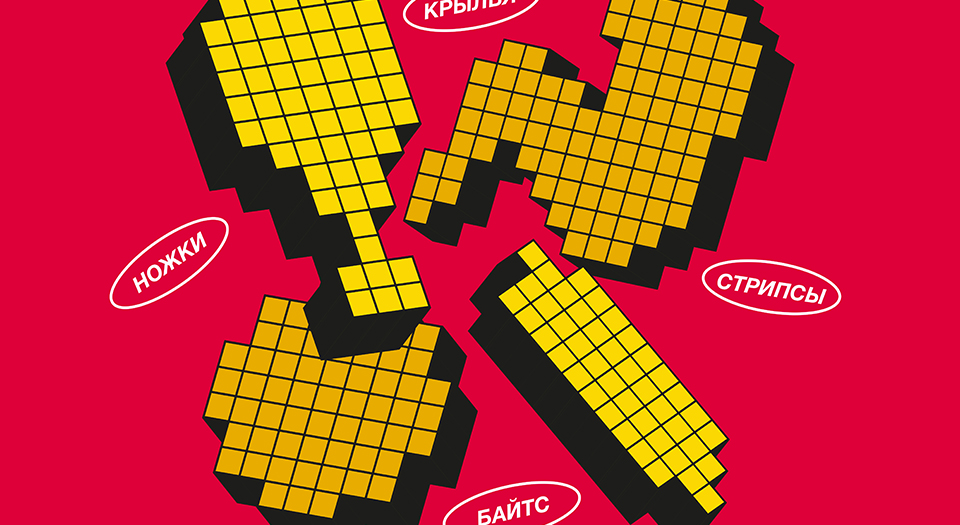 Chef's Basket is available in KFC restaurants from October 8 to 14. And after - only on the pages of Depot WPF site ☺
Client Reference:
KFC is an international chain of fast-food restaurants, founded in 1930 in the USA. Today, under the KFC brand, there are more than 21,000 restaurants in 130 countries of the world.