Дата публикации: 27.02.2017
Our GLBA partner, Istanbul based and globally awarded packaging design agency Orhan Irmak Tasarım created the new logo and packaging design of Lezita fish product line. Lezita brand has been in the chicken market for years and therefore it was critical to communicate the new product line inline with the chicken range.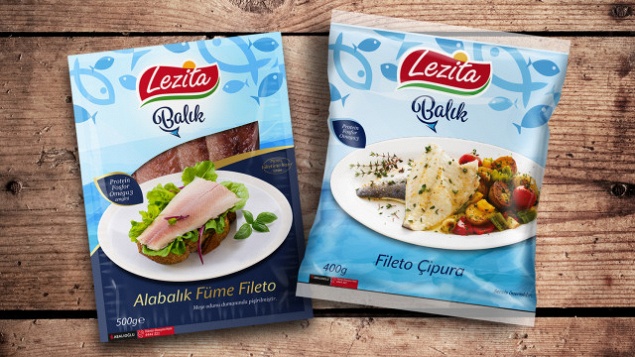 "There were two key challenges for the design team" Dr. Orhan Irmak said. First one was to create a remarkable difference between two different product line; frozen fish and poultry. And the second one was to differentiate the economic segment between fish products; Smoked Fillets of Trout and Frozen Fish-Fillets.
The use of fish pattern as a replacement for the leafs at Lezita chicken packages provided a strong visual relation among all Lezita family products. On the other hand, it was aimed at creating a Premium perception with the use of dark blue and gold for "Smoked Fillets of Trout" whereas a more economic and affordable look for "Frozen Fish-Fillets". The fish packaging design has been awarded with Bronze Medal at the national Crescent and Stars of Packaging Award.