Дата публикации: 06.11.2015
Within the epda congress in Berlin the awarding ceremony of DIY contest took place, and it was this year organized by the association in partnership with Pierre Fabre company. A work by Depot WPF appeared to be among winners.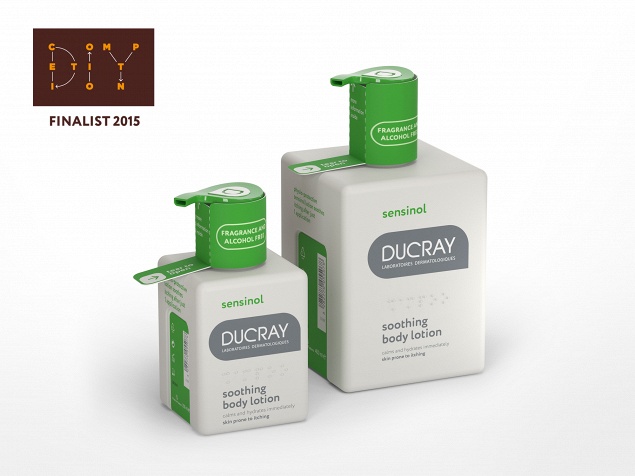 The brief for the contest created by Pierre Fabre included the task to redesign Sensinol product range. While working on this project, agencies which took part in the contest had to pay special attention to the structure packaging design (including the secondary), its ergonomics and its usability for elder people (the product range is focused on 50+ target audience). Almost 30 agencies and 7 design schools from all over the world participated in the competition.
One of the 6 winners of the contest was LESS IS MORE concept developed by Depot WPF's team. "We used a regular dispenser as a package, but we made it ultimately simple in use", – art director of the project Irina Korotich says. – "To activate the dispenser one doesn't need to twist anything, to remove the cardboard holder is enough. Our concept allows to reject secondary package and therefore makes the brand eco-friendlier. The new shape of flasks makes Sensinol a lot more recognizable and distinguishes it on the shelf from its rivals".
The cubical shape of flasks makes them steadier, which is also important for the elder customers. The information on the stickers is clearly structured and ultimately simplified, the color codes are improved. The main features of the product are duplicated in Braille.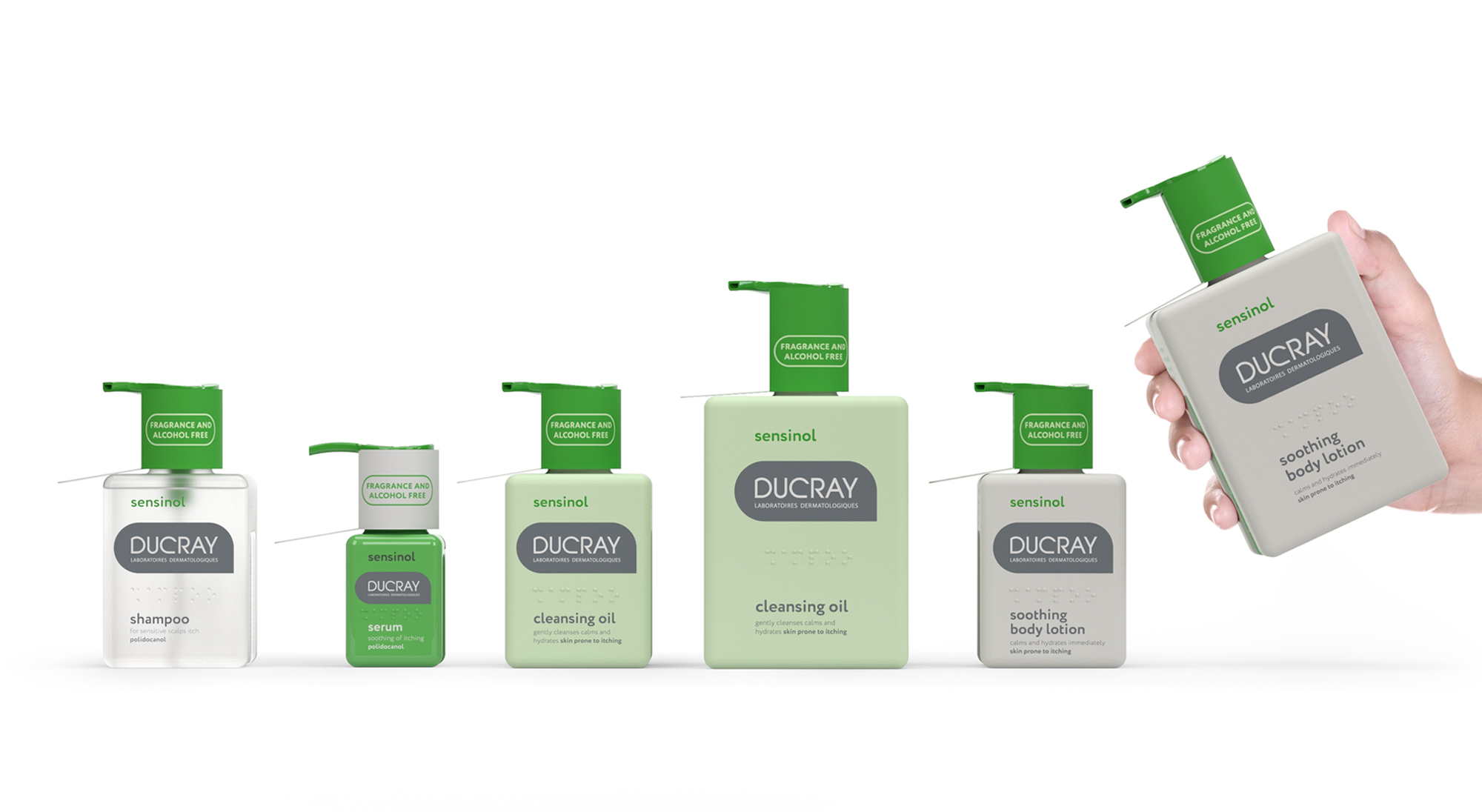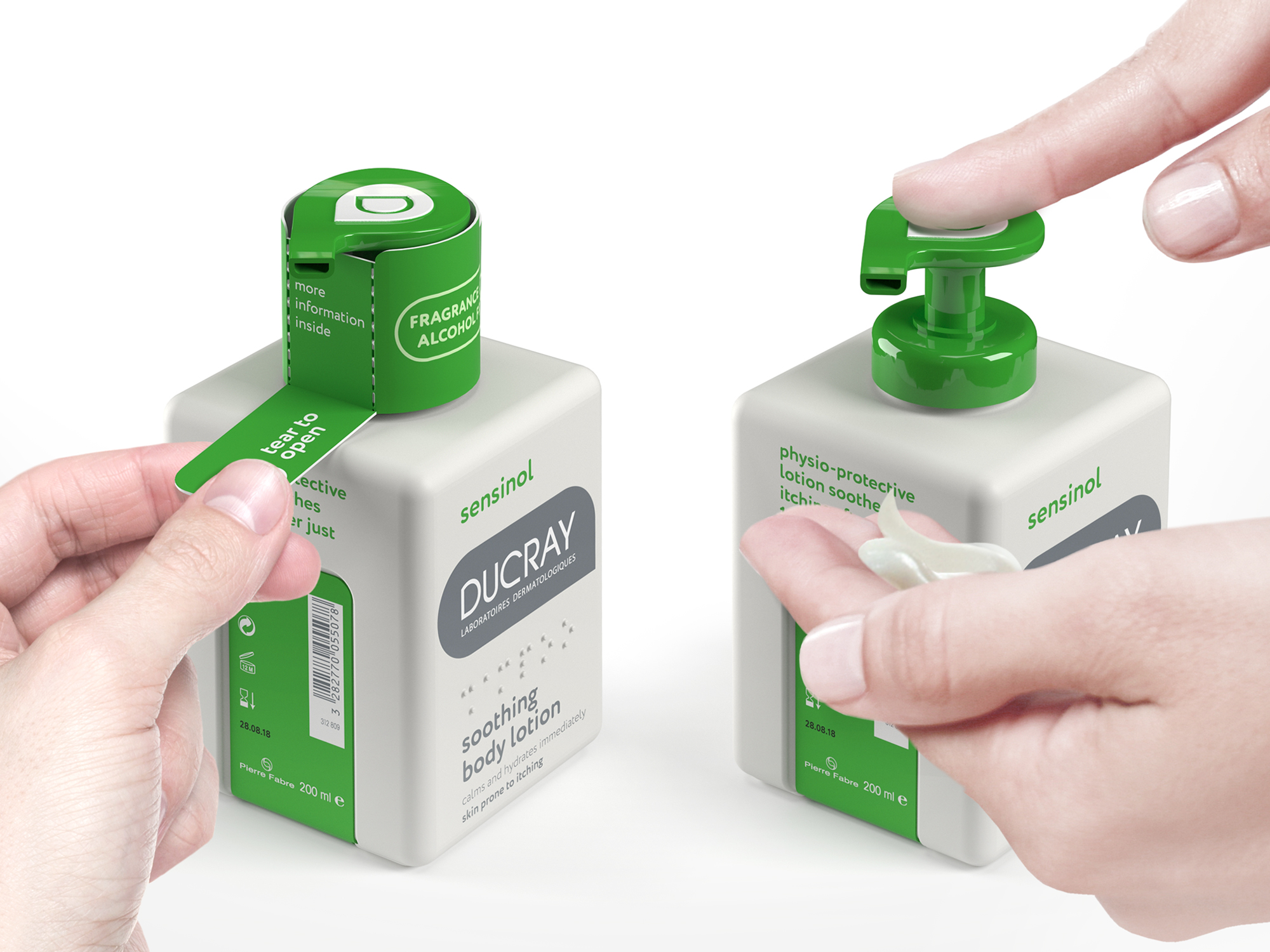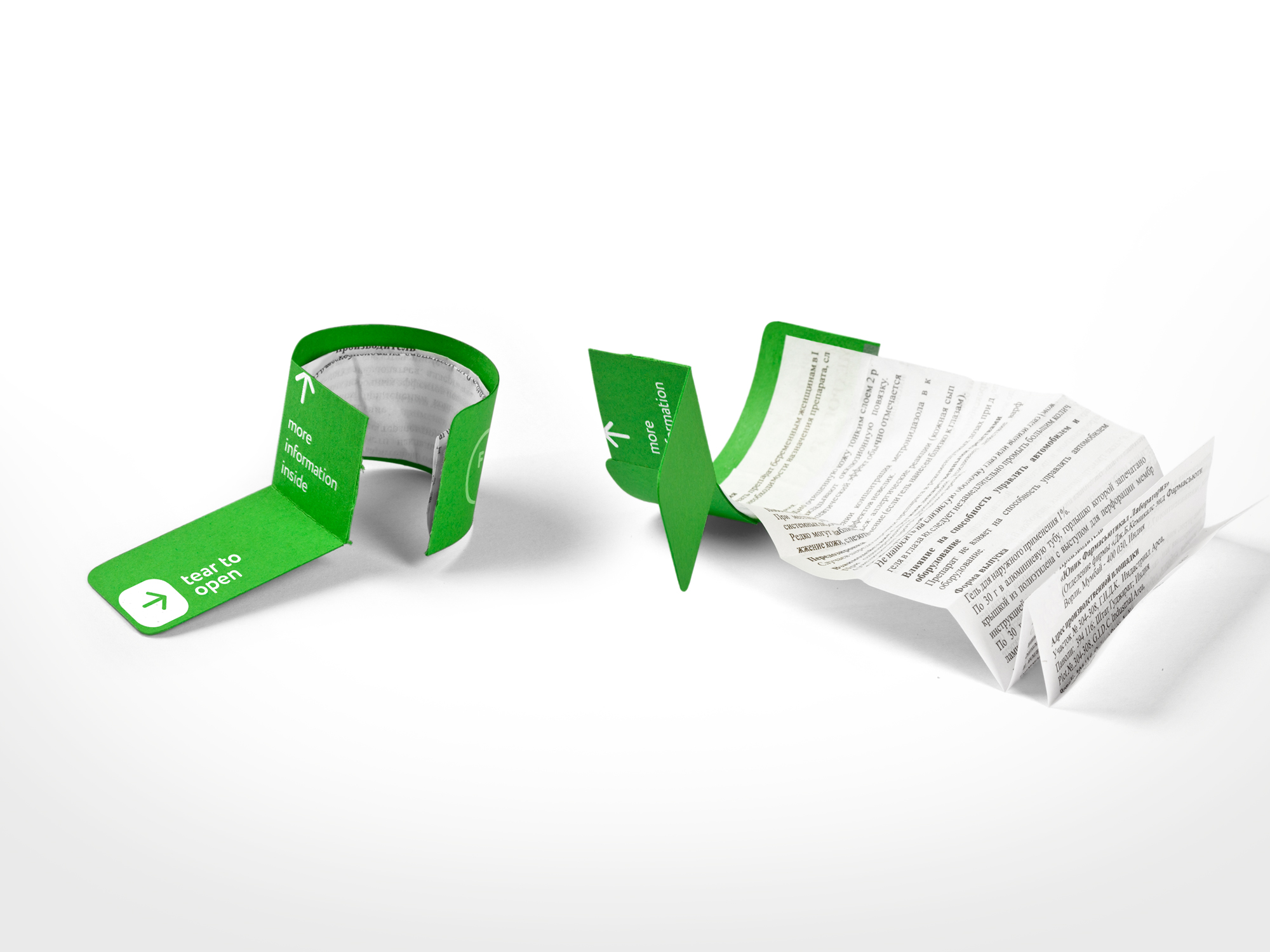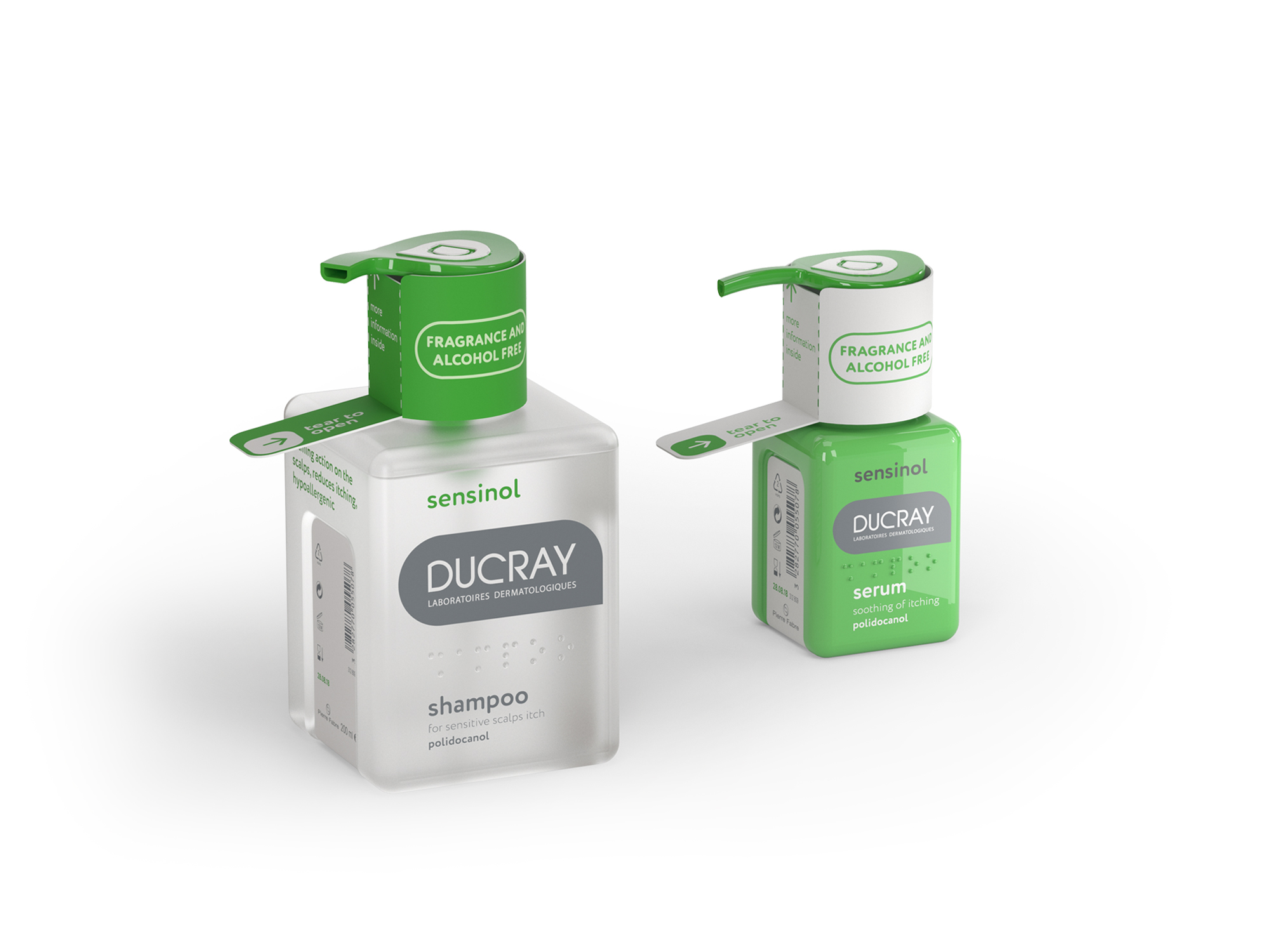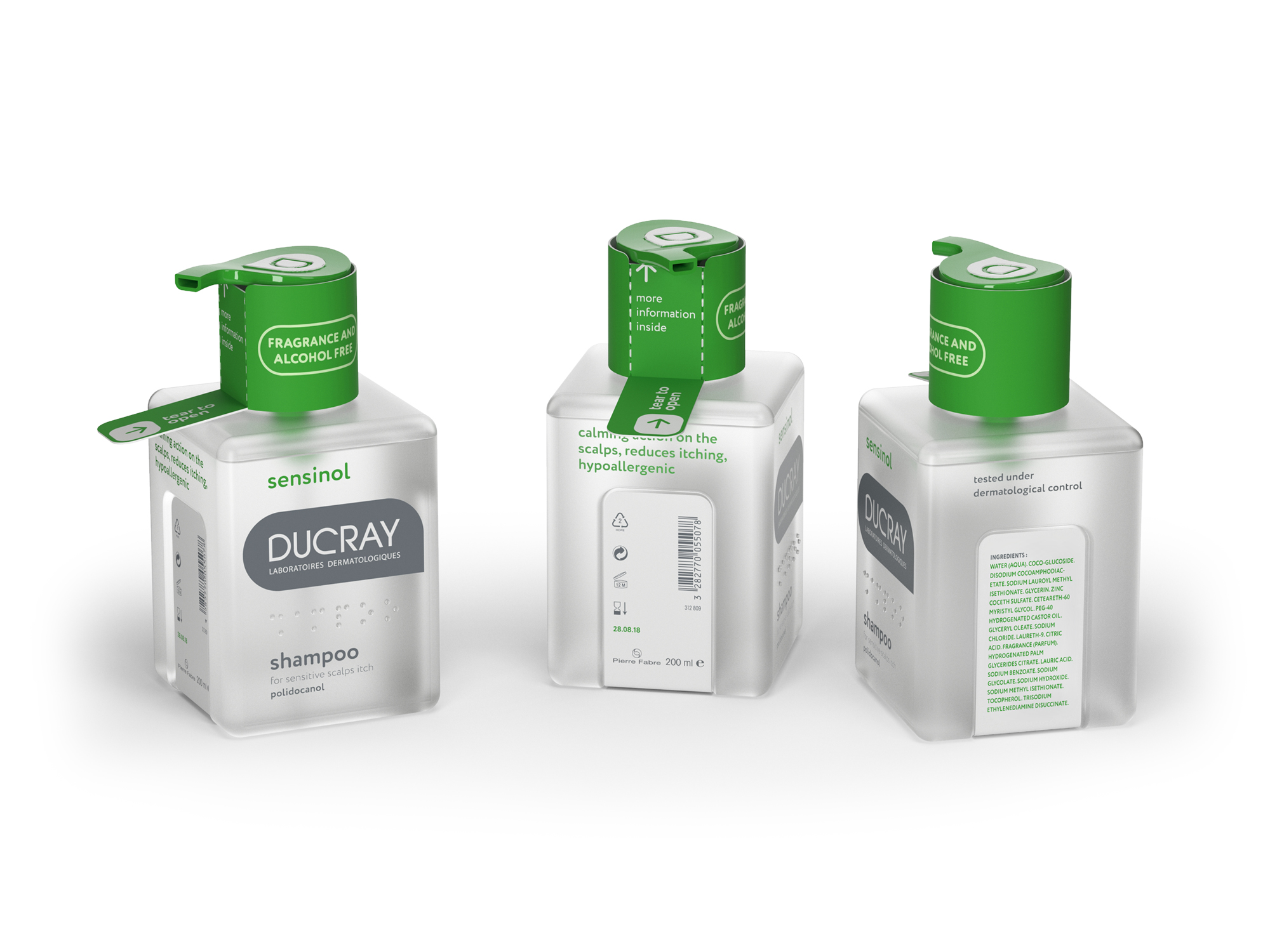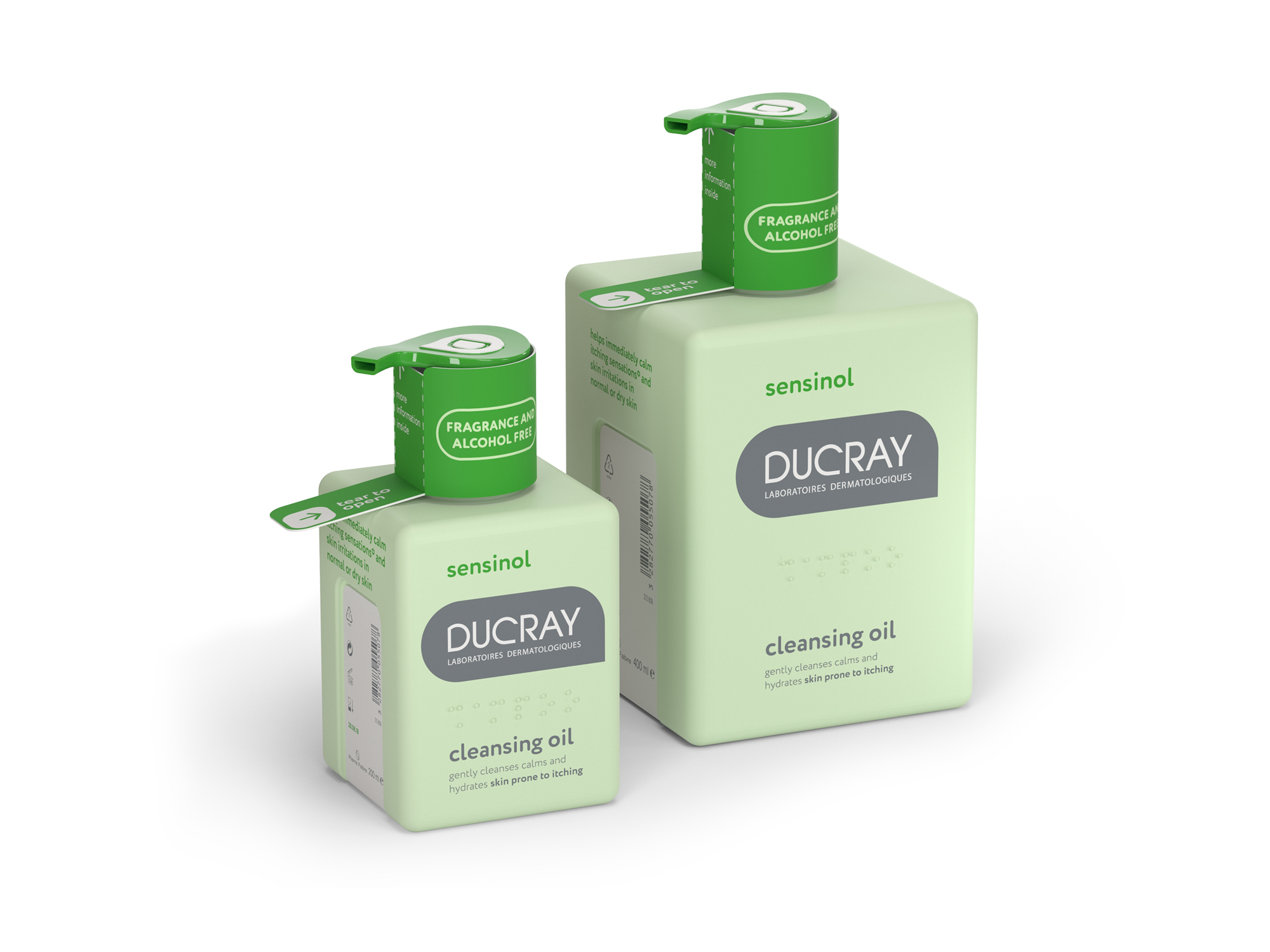 Sensinol package before redesign:
"We are impressed by both the amount and quality of the works we received and we'll be happy to continue cooperation with epda",  Frank Legendre form Pierre Fabre said during the ceremony. "We are sure that some of the works submitted for the contest will be soon available in stores".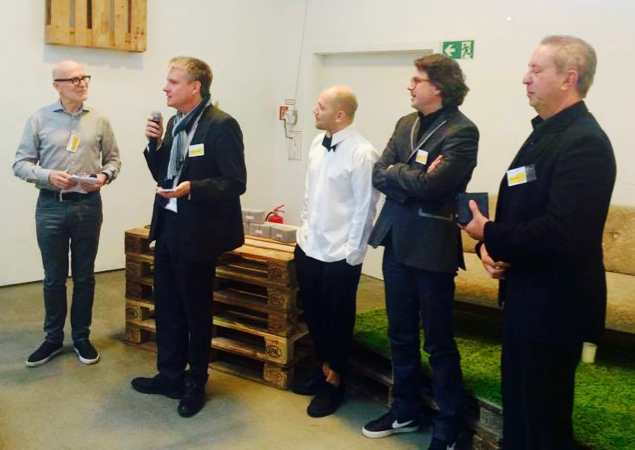 [Photo taken at the awarding ceremony: Pierre Fabre representative Frank Legendre together with the winning team]