Дата публикации: 24.09.2015
New yogurts by famous dairy brand Mlk came to Russian market. You can already buy them in any Azbuka Vkusa shop in Moscow.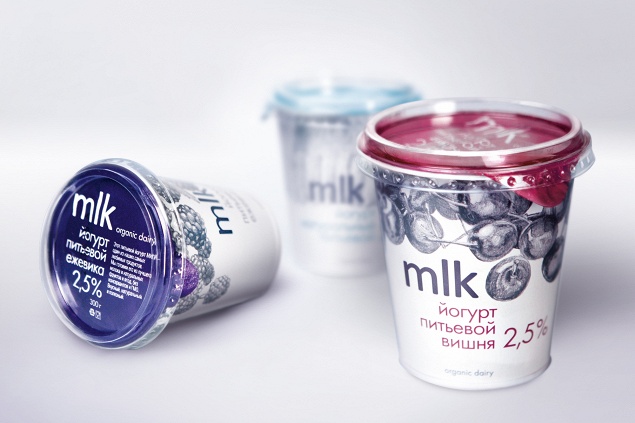 Mlk yogurts stand out from their competitors not only for unique design but for the packaging too. Unlike other drinkable yogurts, Mlk products are poured to plastic cups, not bottles. As it turns out, it is much more comfortable to drink yogurt from a cup than from a bottle. And you still can take it with you — just close the cap and you are ready to go!
You can taste three different flavors of Mlk yogurt (2,8% fat): natural, blackberry and cherry. Pencil-drawn illustrations and colors make these flavors recognizable from the packaging.
"We are happy to start working with Azbuka Vkusa and to expand our SKU range. It already has 7 natural dairy products, — says Natalia Aleksandrova, CEO Mlk Organic Dairy. — Our colleagues from Depot WPF managed to reflect the brand essence. Mlk Organic Dairy produces natural dairy products in nicely designed package that don't cost too much. We are optimistic about our future: we are planning to expand the sales network and to launch more new products!"