Agronom-sad
Add to Favorites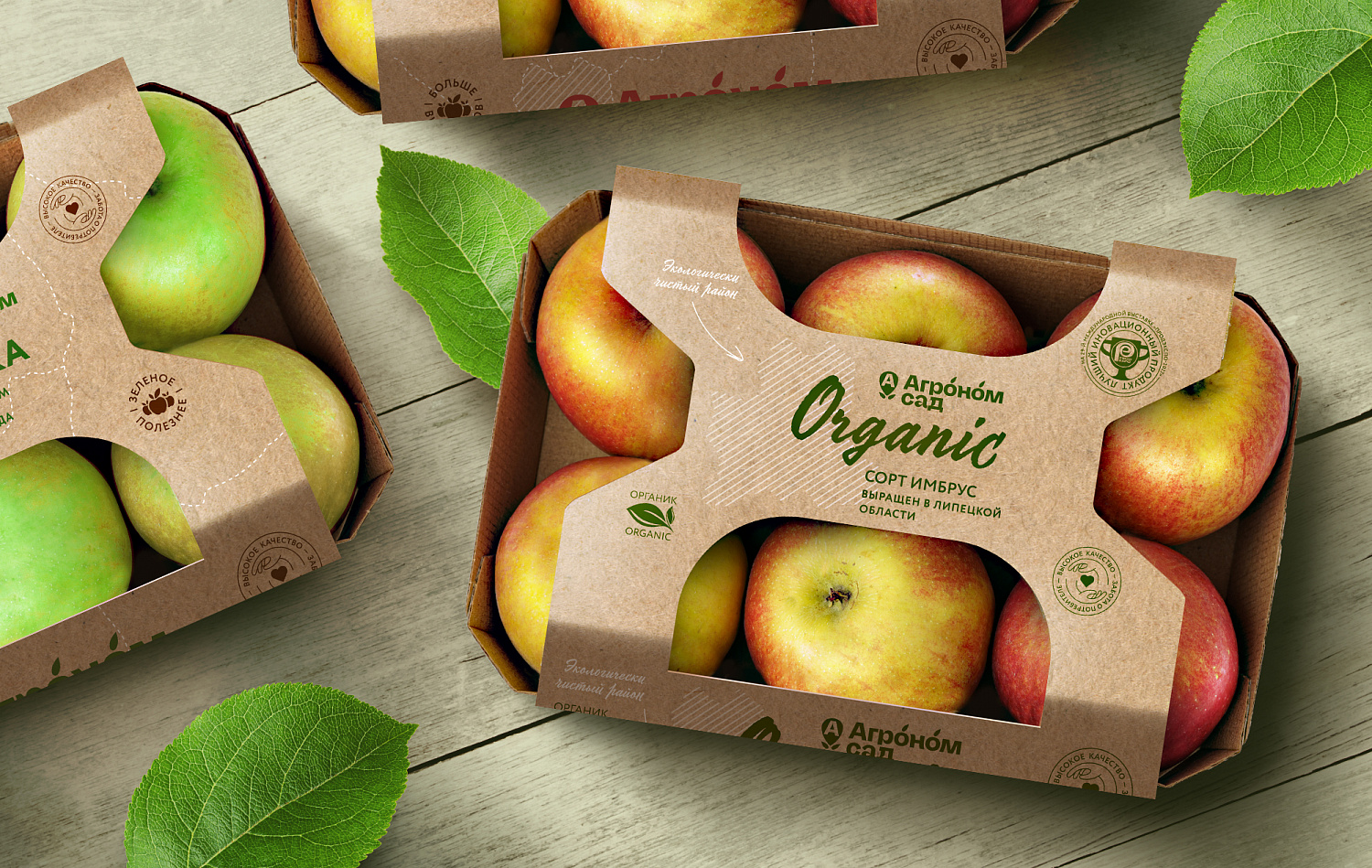 Agronom-sad – one of the largest agro-industrial companies in Russia, engaged in the growing and selling of apples for more than 90 years.

Often the buyer sees fruits that are not marked with any brand оn the shelf in the store.
The Agronom-sad has set as its goal to develop a new scenario for buying fruits of a certain brand and variety using individual packaging of apples.

The Depot team was faced with developing an apple packaging design system that would convey to the client the value of choosing the Agronom-sad brand.

We worked with three collections: dessert, club (premium) and "organic".
The new packaging design of the product is made in an eco—friendly style, which symbolizes the naturalness of the product, and the colors are associated with nature: sun, wind, earth.

The concept is based on a sketch map of the Lipetsk region — the birthplace of Agronom-sad's apples. The largest element of the packaging — the name of the variety and collection of apples, which is read on the packaging before the brand's name. This technique allows to form a culture of choosing a certain variety.

Also new packaging includes tray form, which helps to preserve the quality and freshness of the product during delivery to the consumer.
The updated logo has become more confident and noticeable, while maintaining succession to the previous sign. It tells the buyer that Agronom-sad is a real leader in the apple market.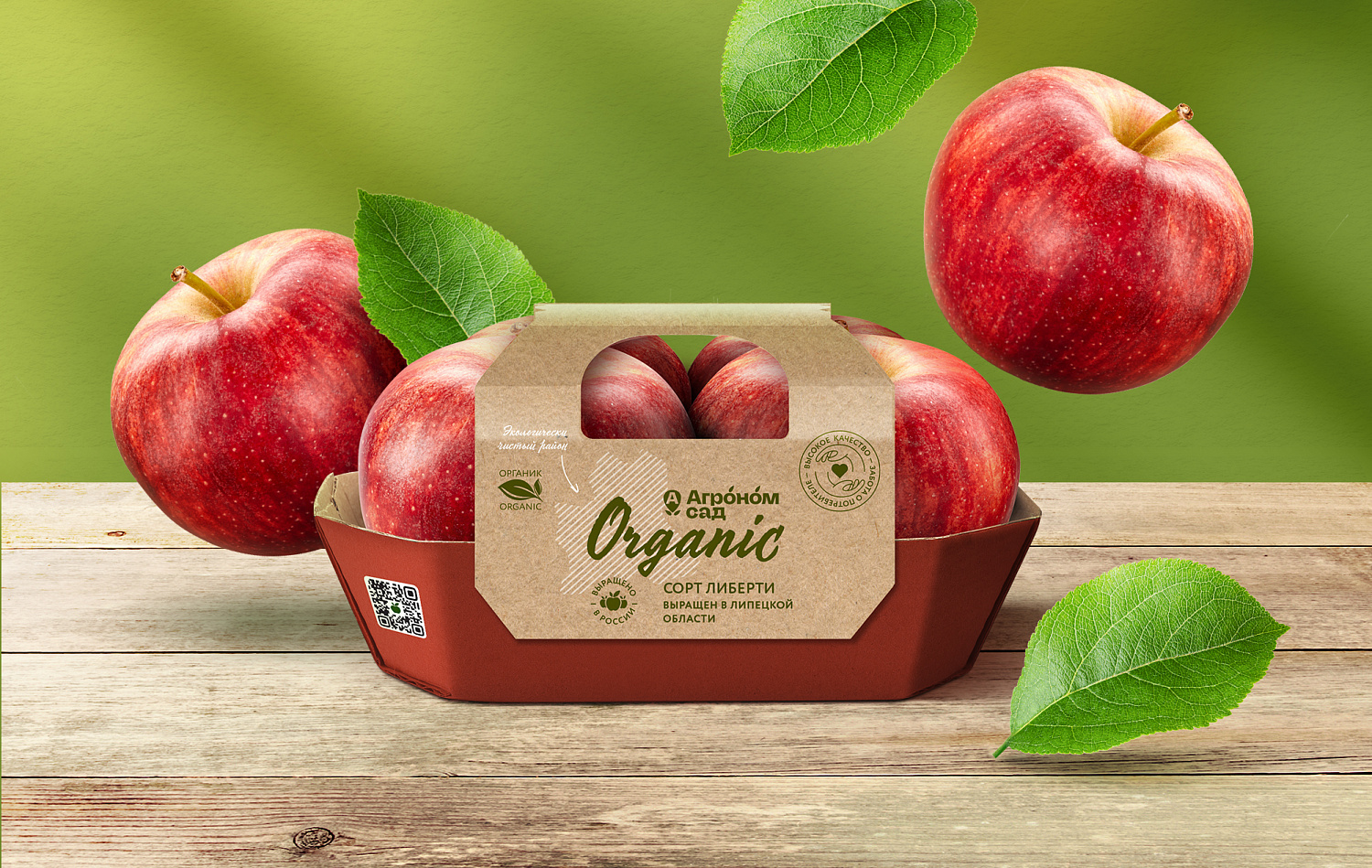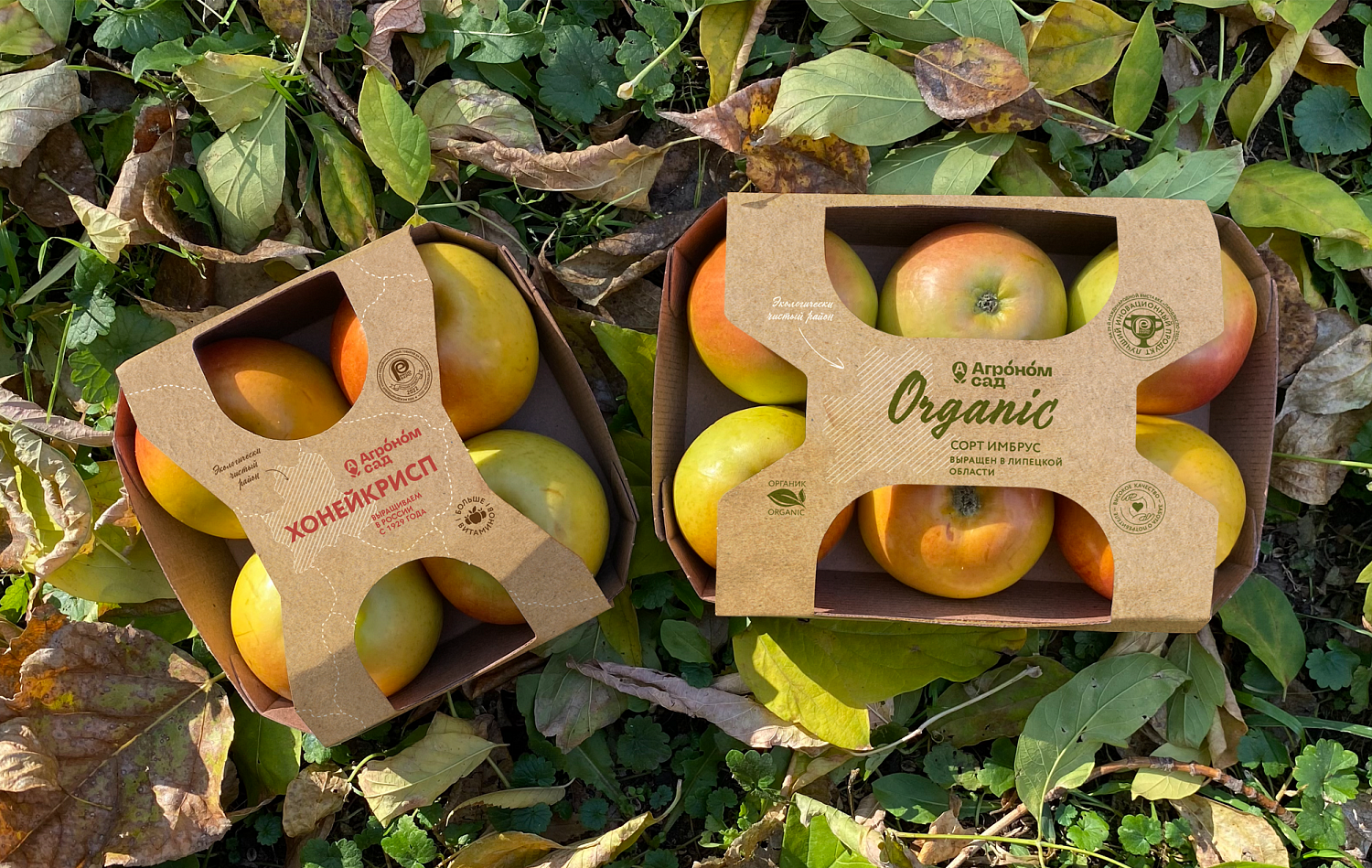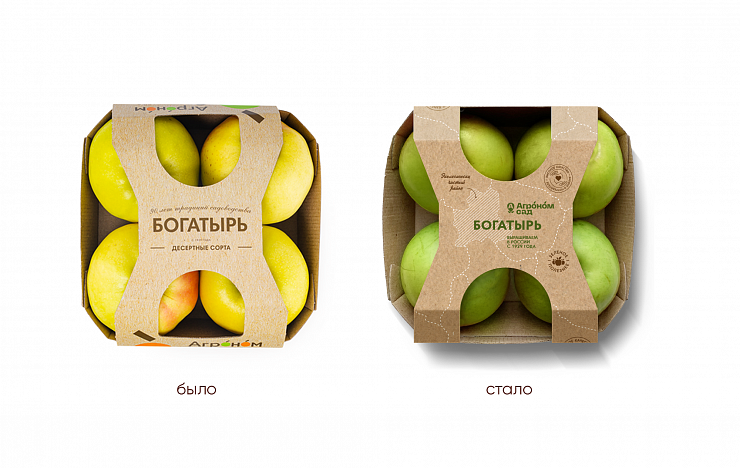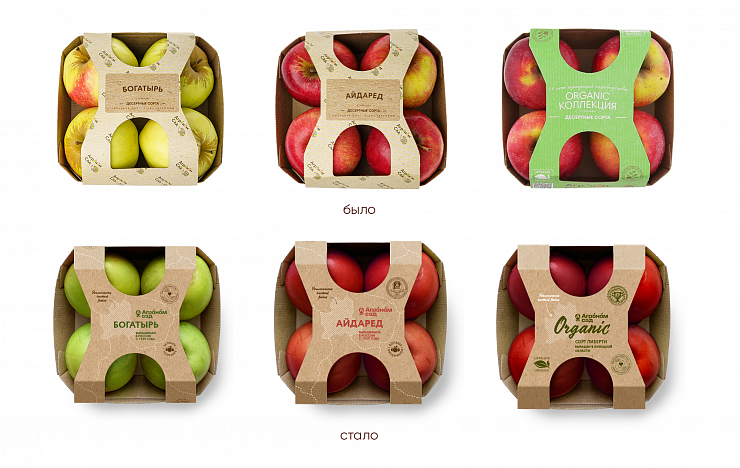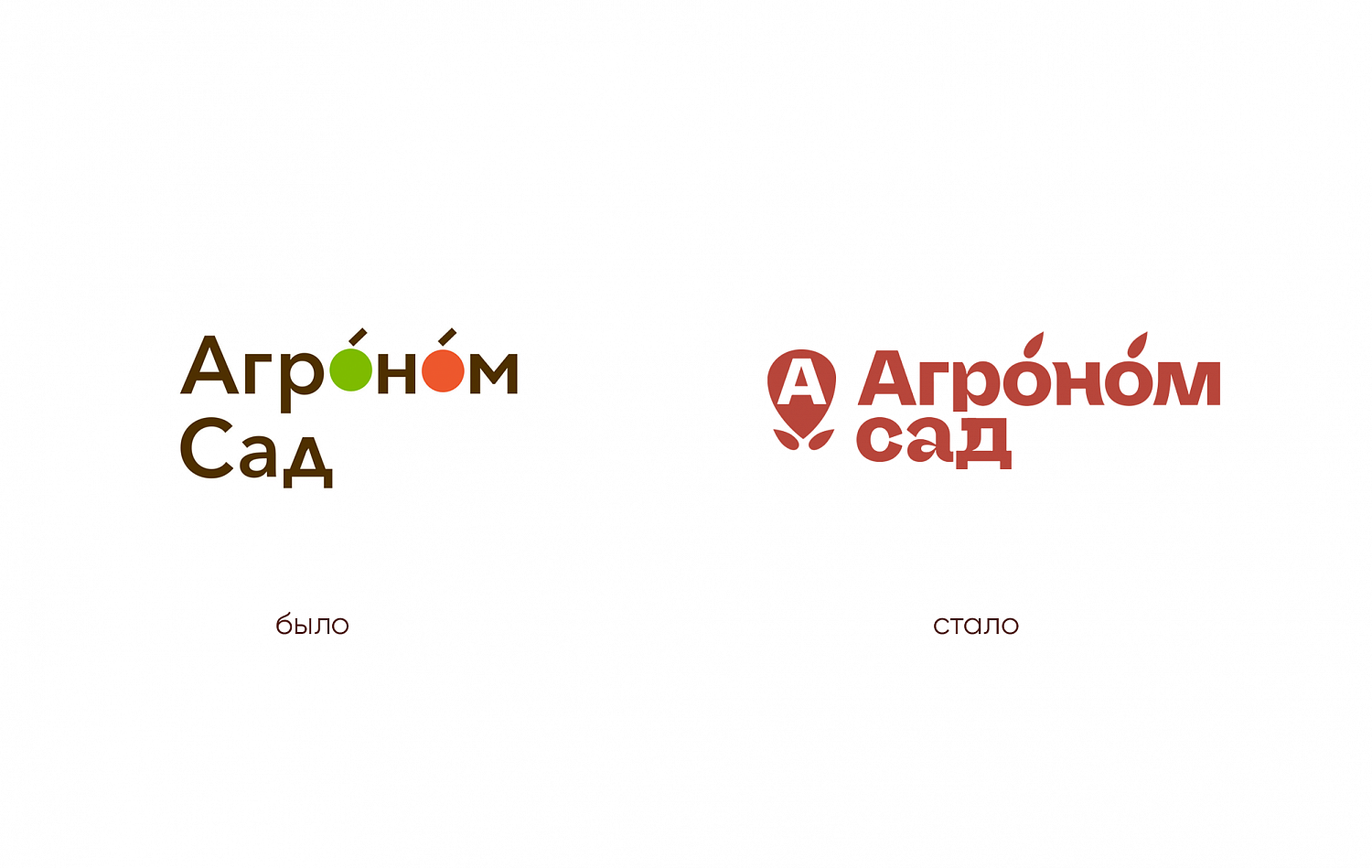 Project Team:

Anastasia Tretyakova — Executive Creative Director,
Evgenia Struk — Creative Director,
Anna Burlakina — designer,
Andrey Gladkov — designer,
Nikita Gavrilov — designer,
Galina Evdokimova — copywriter,
Valeria Nikitina — project manager,
Anna Alaskina — Business Development Manager,
Daria Mukhina — Communications and PR Manager,
Ksenia Parkhomenko — Executive Director,
Alexey Andreev — CEO.