Zdorovoshchi
Add to Favorites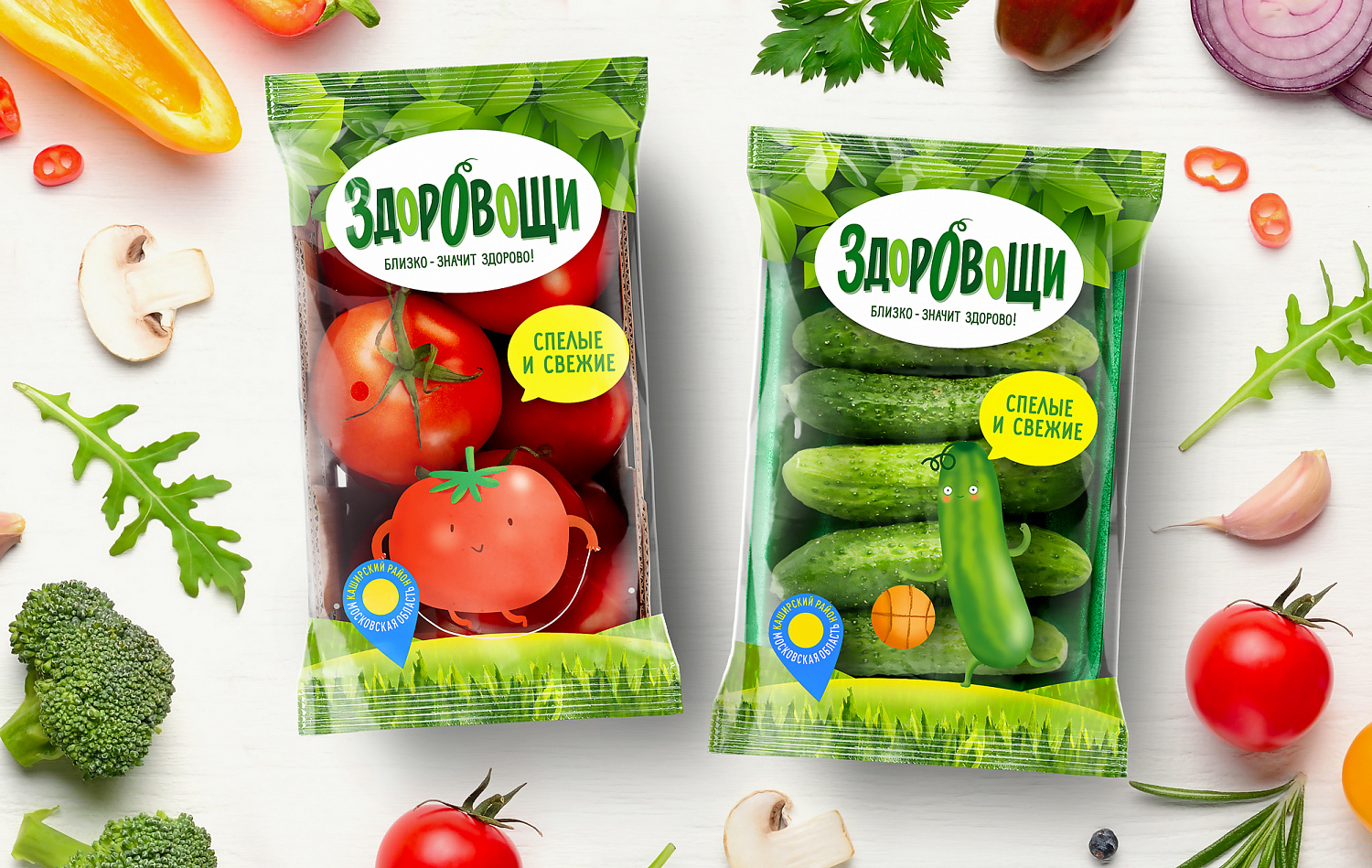 Since childhood, we have known about the benefits of vegetables. Everyone knows that they should contain a lot of vitamins, which are necessary for good health, a slim figure and well-being.

The company "Agroculture Group" has started production under the new brand "Zdorovoschi", the main task of which is to convey to the consumer the idea of the usefulness of greenhouse vegetables. All products ripen exclusively on the branch, are harvested ripe, absorbing the maximum of vitamins and nutrients. What is more important, it turns out to be as fresh as possible on the shelves of stores, as it is delivered within a few hours from the moment of collection, thanks to the proximity of the plant to the points of sale.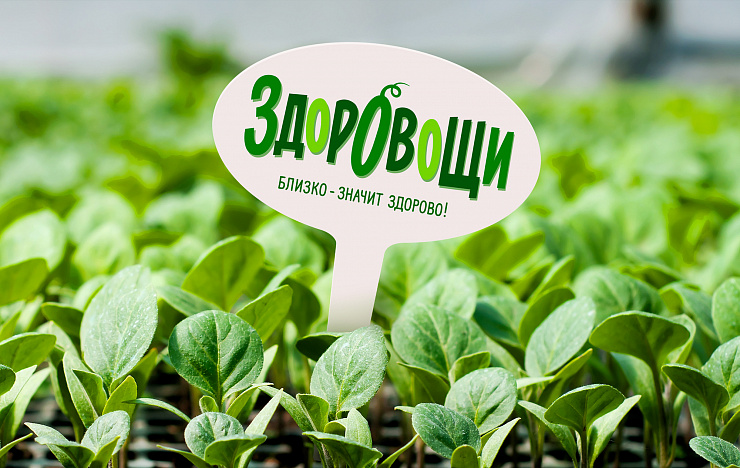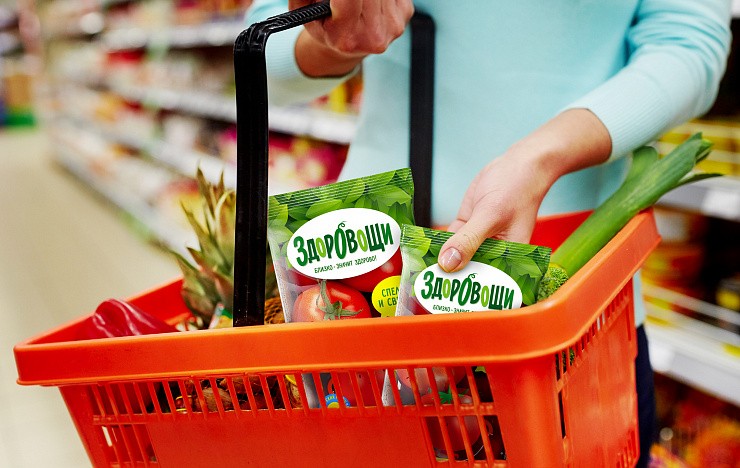 "Close means great," reads the inscription on the logo. This advantage of closeness and, as a result, freshness and usefulness of vegetables is the basis of the positioning we have developed for the brand.
For attractiveness and a positive reaction to the brand, illustrations of vegetables were applied to the packaging. These are real healthy people — ripe, smiling and doing sports. The tag icon with the address confirms that vegetables do not travel a long way before they get on store shelves.