Vardevaal
Add to Favorites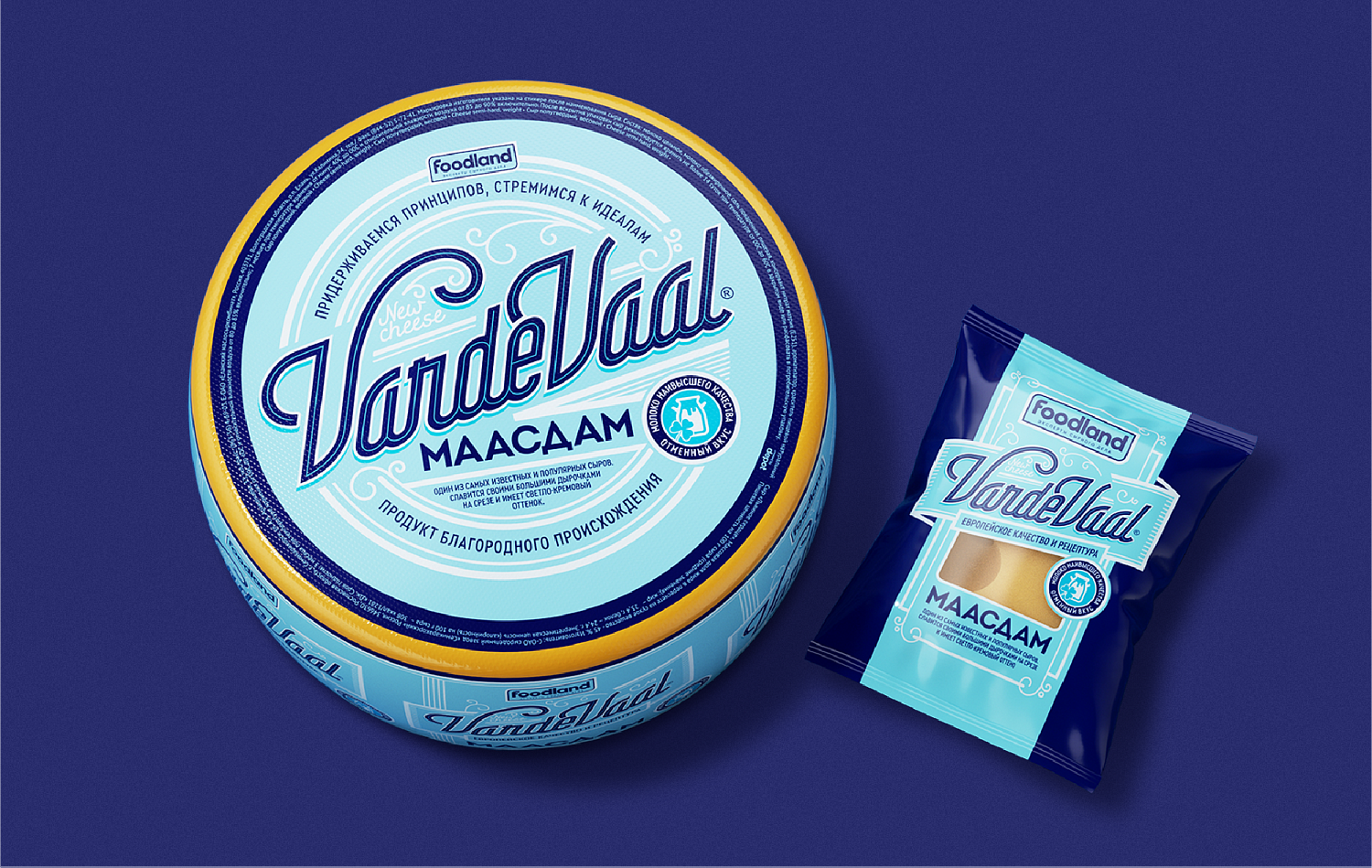 Foodland launched a new product in the premium segment. Vardevaal — European quality and traditional production technologies. The Depot team developed a package design for 2 SKUs: Maasdam and Sardo cheese varieties. The brand name is derived from the Dutch «waardevol», which means «valuable, precious». The name developed by us emphasizes the uniqueness of the created cheese, its unsurpassed quality and its true value.

It is not easy to show that a new product adheres to traditional production technologies without resorting to categorical cliches. Depot designers found their inspiration in bright examples of Dutch pottery. The key element of the design concept is the font composition. Lettering is made in a retro style, but noticeably modern. Exquisite lines and intricate curls serve as additional decorations. The absence of complex volumes creates a light and balanced image that corresponds to the premium segment. Graphic elements in the modern heritage style, made in the delicate color palette of Delft porcelain, highlight the product on the cheese shelf.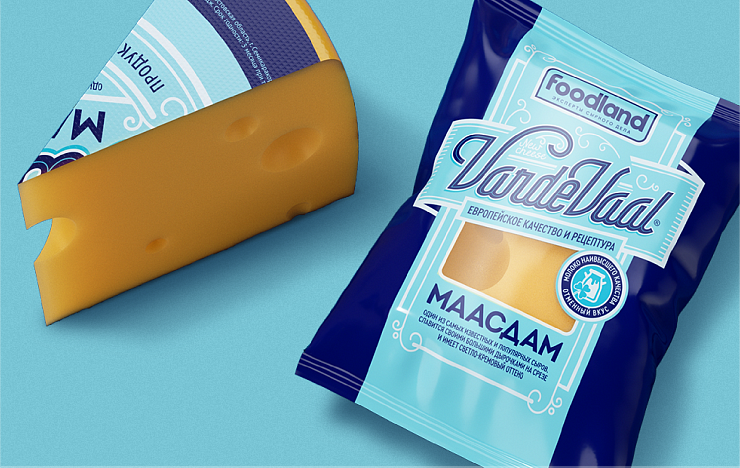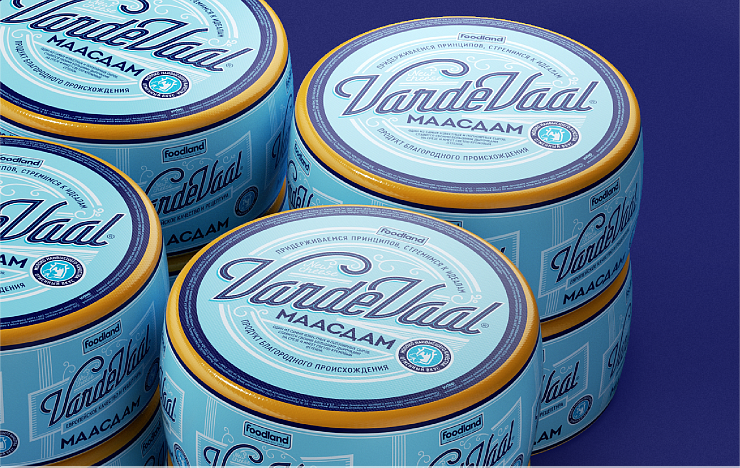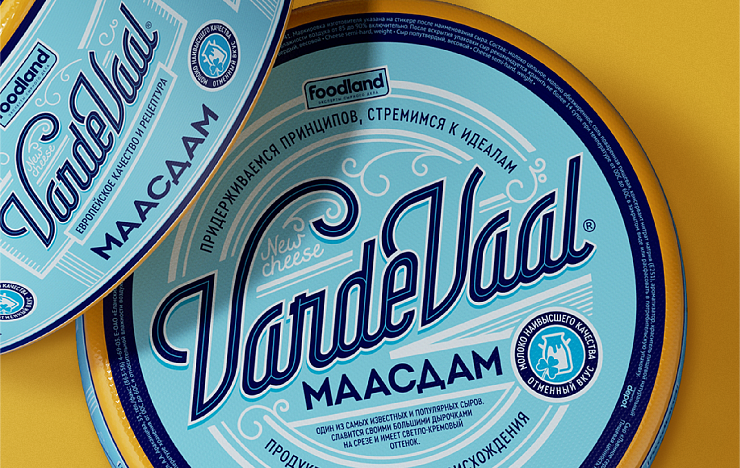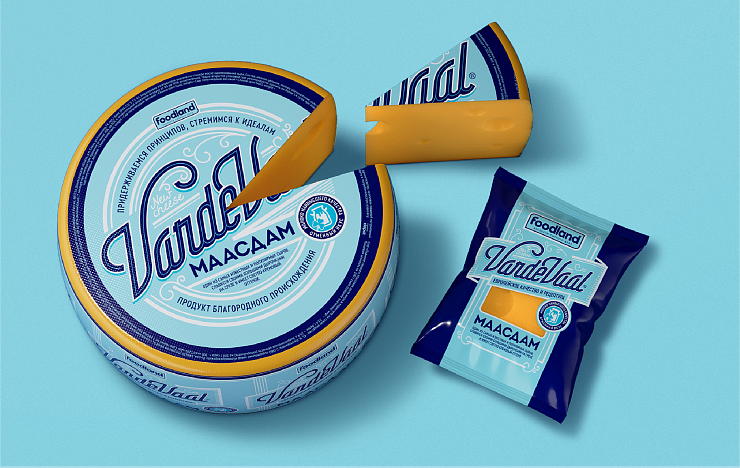 Packaging has become more informative. The Foodland logo is placed at the top of the package and emphasizes the product's belonging to a well-known parent brand. Communication with the consumer is established using descriptors — «European quality and recipe», «authentic approach to the creation of cheese». The hallmark with a can of milk and clover ensures that the excellent taste of the product is achieved because of using the best ingredients.