Brand positioning
Brand positioning is the basis for creating comprehensive Brand experience. It answers the following questions:

– Who is our brand for? Who is its target audience?
– What is it about? What does it promise people?
– What is it like? What are its values and character?
– What does a person engaging with the brand feel?
– What should the engagement experience be like?

Brand positioning is developed on the basis of research and analysis. With information about company, product, market, users, category and social trends, we offer several positioning concepts. Concept is a key idea we put in words and express with examples. We explain why this idea would resonate with the target audience, how we have come to it and what steps the brand needs to take when choosing this very positioning.

It should be noted that the brand engagement experience is not just about the perception of name, design and advertising. It is likely that a certain positioning concept will require changes in the product, services and business processes. The positioning which can be accepted at each level of brand engagement is recommended.

Based on the chosen positioning concept, we create a brand platform, i.e. a short document summarizing all key aspects serving as the basis of Brand Experience.

The pyramid is built from bottom to top, and each subsequent statement/feature logically results from the previous one.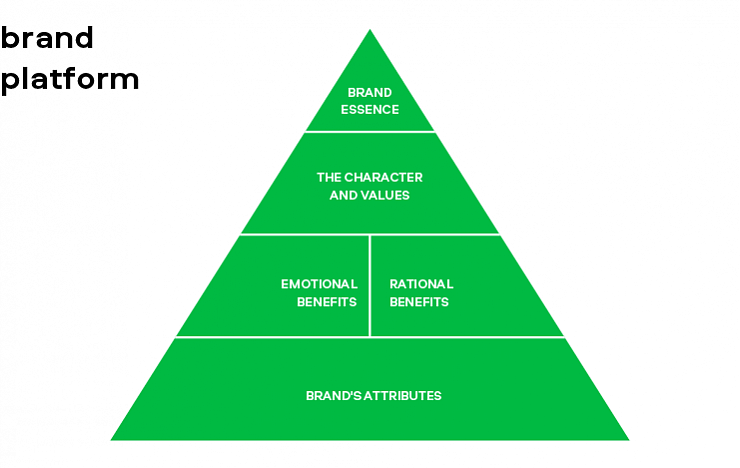 Brand essence is the final statement, and the brand's key promise to consumers. Brand essence defines brand positioning in minds of the target audience considering characteristics significant to them against brand competitors.

Brand character is personification and ensoulment of our brand. It's a certain style which is followed by all brand materials and communications.

Brand values are its foundation. Values make the brand unique and distinguish it from competitors.

Emotional benefits are characteristics that shape the brand's key value and develop the brand image. Emotional characteristics encourage consumers.

Rational benefits are characteristics supporting the brand's emotional components. They affect logic and convince consumers of brand value.

Brand attributes are the reasons to trust the brand. Brand attributes prove why the brand can deliver on its promises.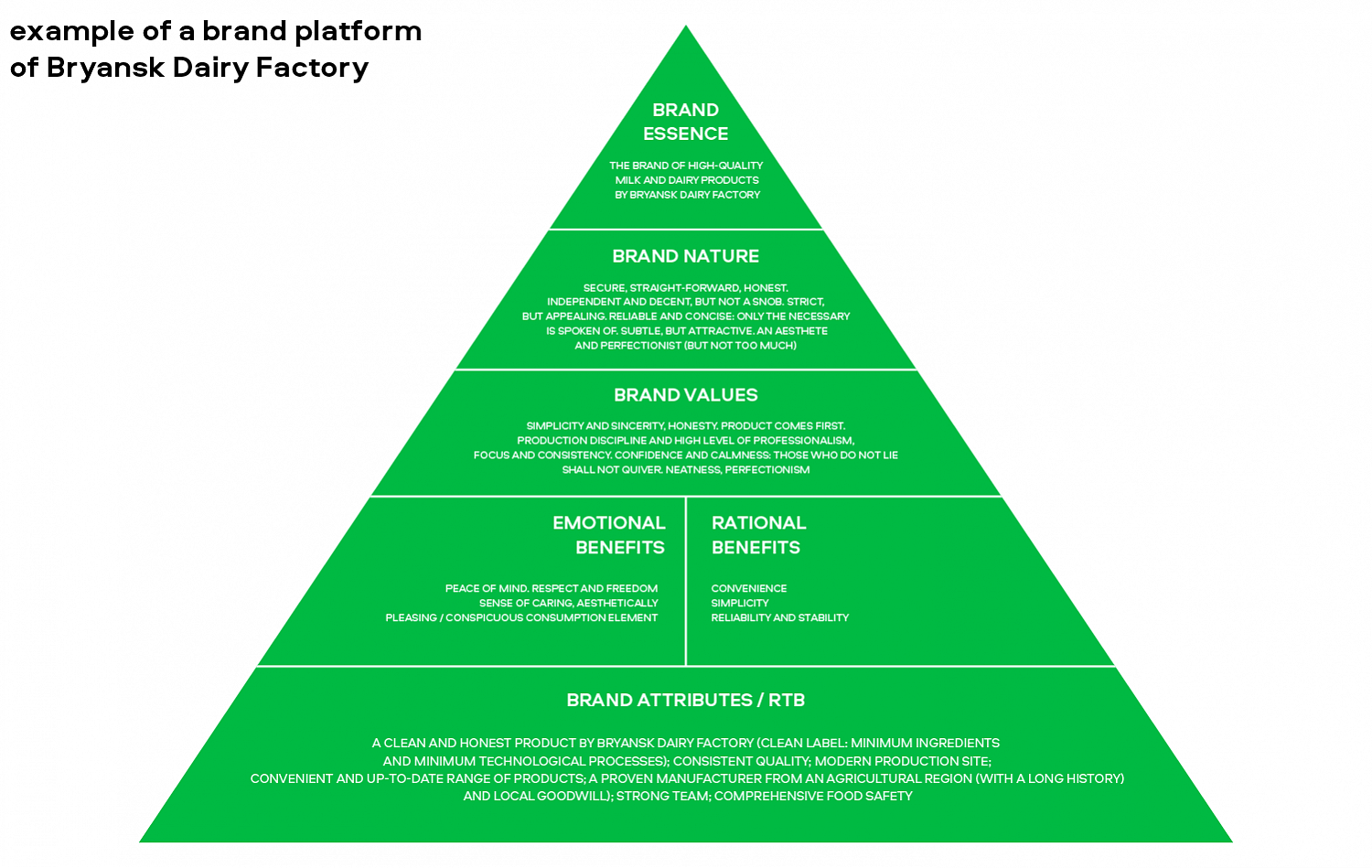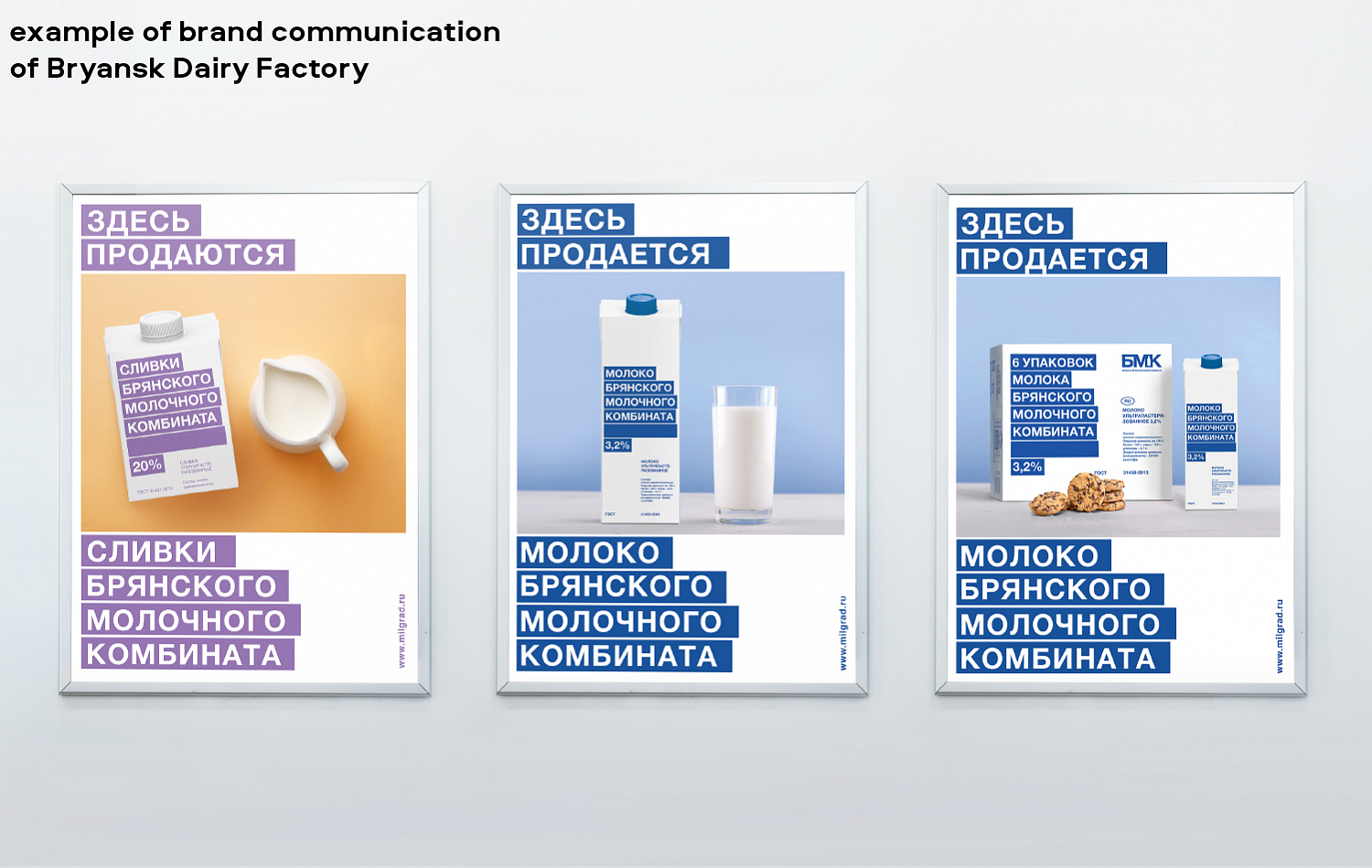 Positioning is reflected in all brand communications, but is put in words. If words are not enough for clear understanding of our offers, we can visualize them.

Illustrated positioning is a detailed analysis of visual ways to express brand positioning and conditional visualization of the brand attributes and RTB on media relevant to the brand.

It allows one to unambiguously interpret all wordings within the framework of strategic developments and move to designing with the brightest understanding of all nuances and details.

For example, the responsibility of the Stefan Dürer company's founder for high quality of products is the basis of Ekoniva dairy products' brand positioning. This quality, in return, is supported by a number of attributes. We used words to describe these attributes in the positioning concept and then illustrated them, so they could be reflected in the milk package design.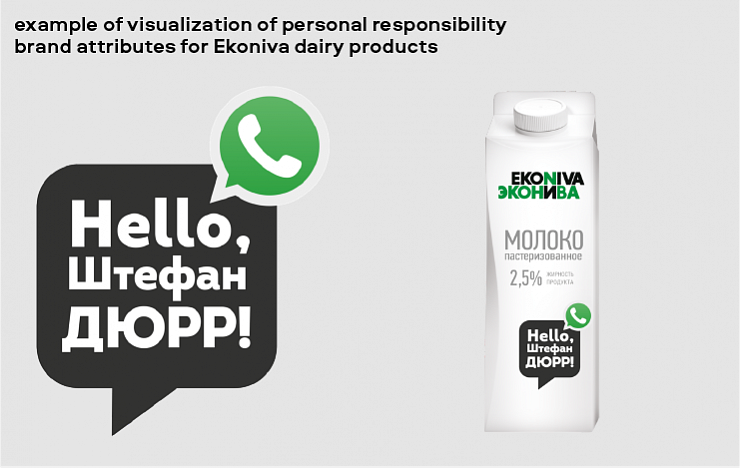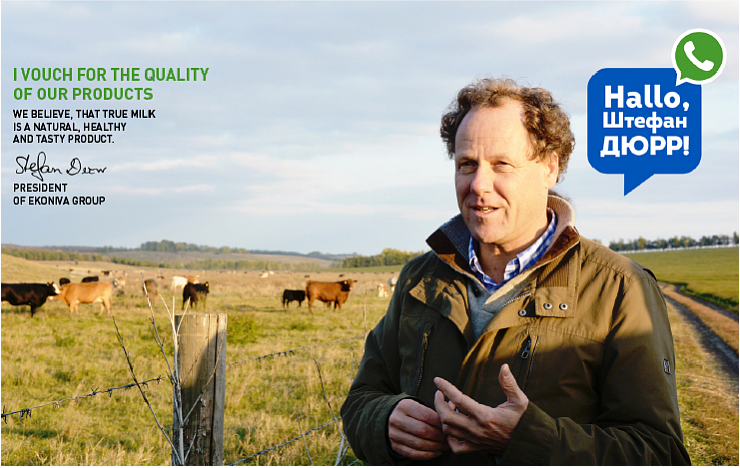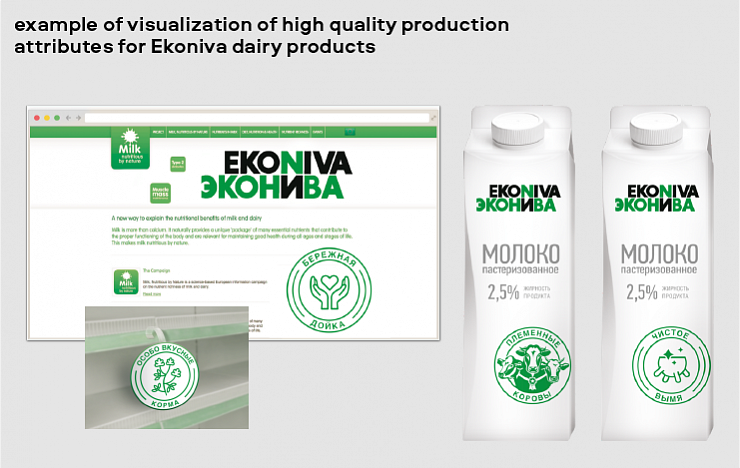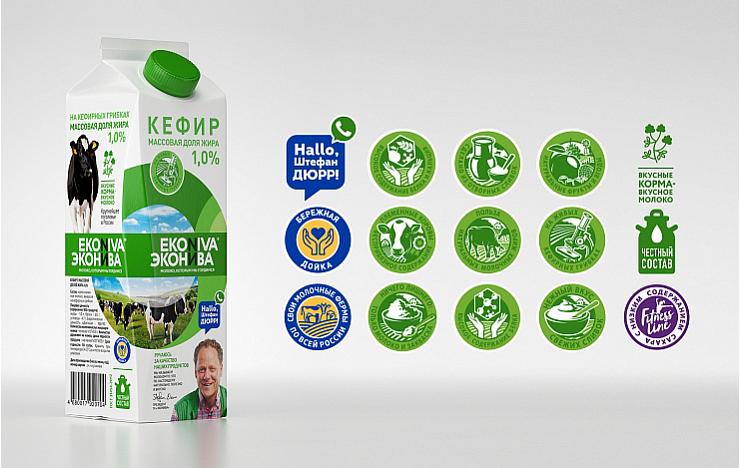 Samples: