Depot WPF managing partner Anna Lukanina was invited to join the judging panel for the World Dairy Innovation Awards 2016. With leading experts and specialists from the United States, Russia, Britain, Italy and China she will choose the best dairy brands.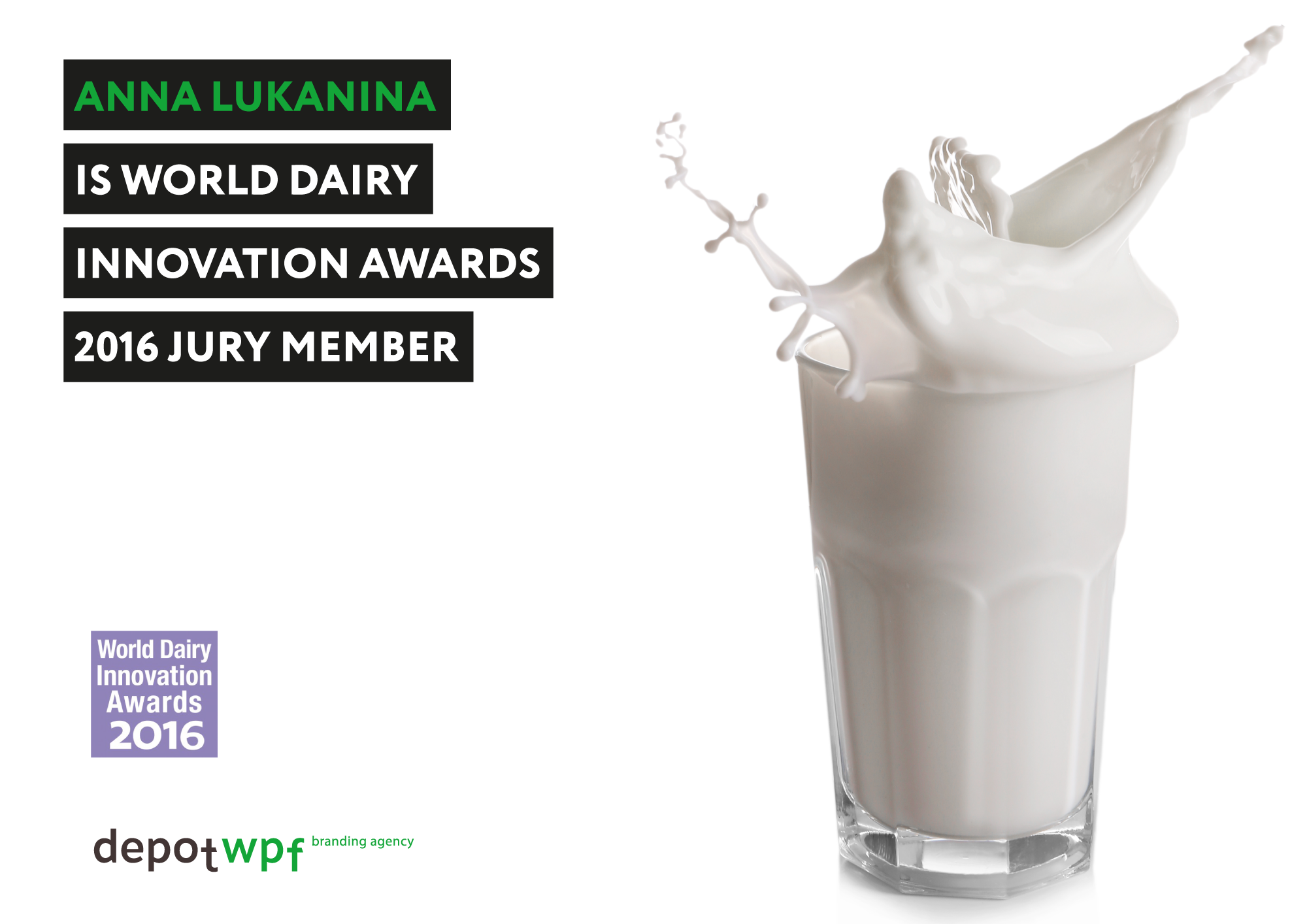 Now in its 10th successful year, the World Dairy Innovation Awards are designed to celebrate excellence and innovation across every category of the global dairy industry. With categories ranging from finished products, packaging, technology, marketing to sustainability, these awards ensure all aspects are covered. All entrants gain fantastic exposure and are a great way to increase knowledge of your brand in front of the leading decision makers.

The judging panel for the World Dairy Innovation Awards 2016 has been announced a few days ago. Leading experts in the global dairy industry and specialists in marketing and branding of the United States, Russia, Britain, Italy and China were invited.
Judges for the tenth year of the prestigious awards scheme include Powerful Yogurt CEO and founder Carlos Ramirez Zavarce, Tetra Pak global marketing manager Christopher Lazaro, and dairy industry consultant Donna Berry.
They are joined by Natasha Case, CEO and co-founder of ice cream brand Coolhaus; Mark Driscoll, head of the sustainable food programme at Forum for the Future; Stephen Gaither, CEO of marketing agency JB Chicago; and Esther Renfrew, market intelligence director for food and drinks industry consultancy Zenith International and Anna Lukanina, Depot WPF managing partner.
"Today there is a growing interest in Russian brands. We adequately compete with global manufacturers in all criteria from innovation to product branding — Anna says. — Of course, taking into account the international status of the competition, jury members are appropriately selected by the organizers. In this case, I was invited not only as a representative of Russia and Depot WPF managing partner, but also as one of the international branding alliance GLBA leaders. Organizers look forward to my international experience and understanding of different markets".
The World Dairy Innovation Awards 2016 will be present at the Global Dairy Congress on 28 June. Entries are open until 20 May; for more information and to enter, click here.
To read more about the members of this year's judging panel in full, click here.