Дата публикации: 18.02.2022
The event will be held on February 23 live on epda life flash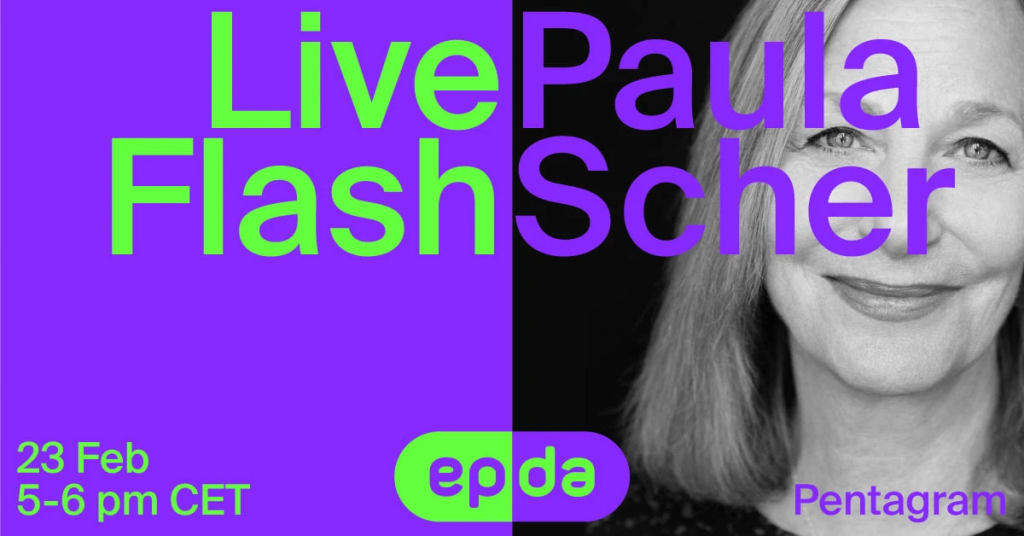 On February 23, at 19:00 Moscow time, Evgenia Struk, Depot Creative Director, ABKR expert, will interview Paula Sher.
In the live EPDA life flash, Zhenya will ask questions about creativity, the role of women in design, creativity in an ever-changing world and much more.
Paula Sher is a graphic design legend. She has been called a "master of instant recognition" and a "titan of postmodern design."
Paula started with designing music album covers for the CBS Records and Atlantic Records labels. In 1984, together with her friend Terry Koppel, she opened the design studio Koppel & Scher, and in 1991 became the first female partner of Pentagram, where her clients were Citibank, Bloomberg, Microsoft, Coca-Cola, Tiffany & Co.
The registration link is
here
.
The price of participation in the event is 60€, for participants and partners of the EPDA (European Brand & Packaging Design Association) — free.