Дата публикации: 25.05.2015
On Saturday, the ceremony of awarding of the national advertising festival "Idea!" took place. A pleasant result of the competition program of the festival is that absolutely all of our works submitted to the category of «Brand Design» received awards. All in all Depot WPF collected 11 prizes.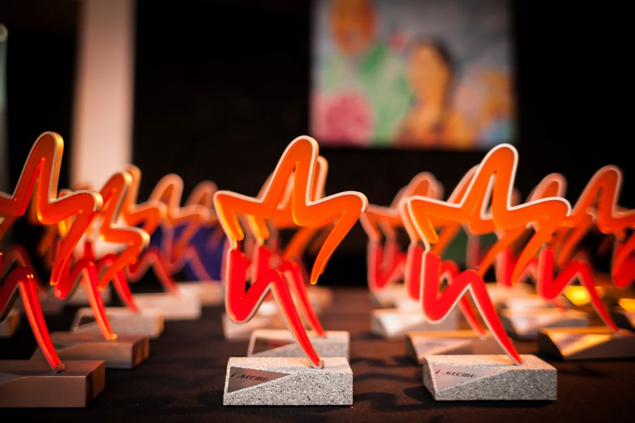 «The most heated debates, as usual, was on the second day of voting, when the prizes were distributed, — Andrey Kozhanov, chairman of the brand jury of «Idea!», curator at HSB and the creative director at FRONT:DESIGN, shares his impressions of the festival —  The primary evaluation criteria were completed with very important factors: the role of work in the development of the industry, aspects of the social importance of brand complexes, innovative approaches in branding. The jury acknowledged that the projects of Depot WPF, that in many ways were superior to a lot of participants of the competition in terms of the attainment level, presentation, development of the cases and in the «Packaging and lable» nomination they practically rank second to none ».
Alexandr Zagorsky and Eveniya Struk were receiving the agencies awards on the stage of the «Press House» in Ekaterinburg. They had to exit the stage for the gold several times: the highest award was got three projects of Depot WPF: European Packaging Design Association (EPDA) corporate identity, Haas puddings packaging design (Made by kids) and  promo gift pack The Association of Russian Communications Agencies (ARCA). (Eye-trackingpackaging):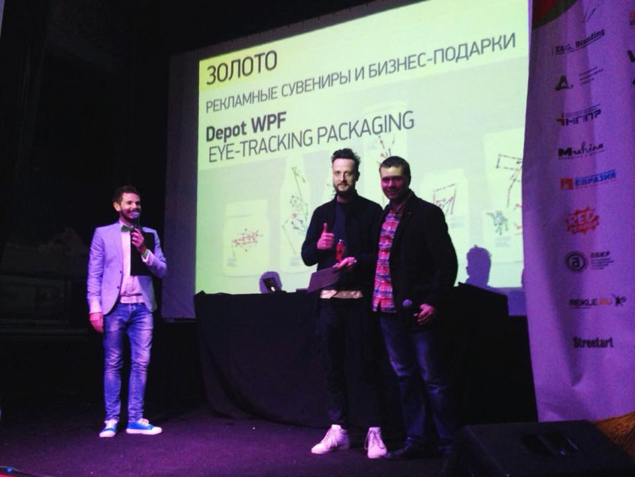 Another three projects were awarded with ideas silver: it's the packaging design of the «Milk and honey land» (Delivery of meat… and emotions), corporate identity of the Plus Baby Help» charity and the corporate identity and several posters «Post-Poster developed for the Post It Awards:
Special prize of the Association of Russian Branding Companies (ABKR) was awarded to the Red Apple case: last year Depot WPF has developed a new corporate identity of the festival:
Another four projects of Depot WPF became finalists of the festival: the rebranding of Red Apple that was already mentioned above, brand of chocolate Plan B designed from the ground up, packaging design of the «Comme il faut» Christmas series and a new corporate identity of ARCA, which we will tell you more about in the near future
 «It was very-very cool and very-very sincere! - Says Eveniya Struk. - There are a bunch of complicated things the daily work of the agency and it's not always all seen in a positive light, but festivals help once again to make sure once again that you are working in the best branding agency of the country. Thanks to the design- and promo jury for the high evaluation of our work and, of course, my sincere congratulations to all the winners, especially Red Pepper - owners and holders of the festival "Baths of ideas"!»