Дата публикации: 03.02.2017
Unilever company presented the new Lipton tea with the «warm winter taste of cinnamon and vanilla…» and warming package design from Depot WPF.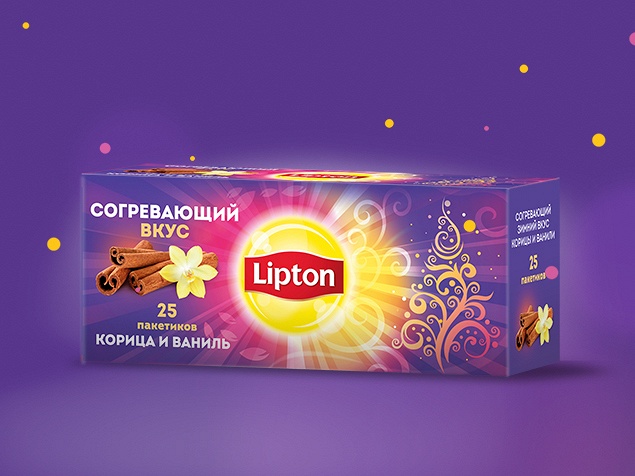 Among the other Lipton tea in teabags package of this season edition looks harmonically on the shelves in the supermarket.
The emphasis of the design is placed on the traditional winter taste combination of cinnamon and unassumingly reminds of winter holidays by the stylized image of the Christmas tree.

On the eve of Christmas Lipton brand gladden their customers with another limited edition of black tea – also designed by Depot WPF.
Buying this product, customers got not only their favourite Lipton tea, but also a Christmas toy – the tin box itself.

Brand devoted admirers, who bought 4 different packages turned out as owners of the original set of the Christmas toys, an image of a country – Russia, Italy, France, or faraway China.