Дата публикации: 03.10.2016
This year the Government of Moscow shared the Russian capital identity by Depot WPF on the City Day 2016. Our teem сreated the Moscow visual style as a part of GLBA meeting identity for the GLBA Design Conference held last September.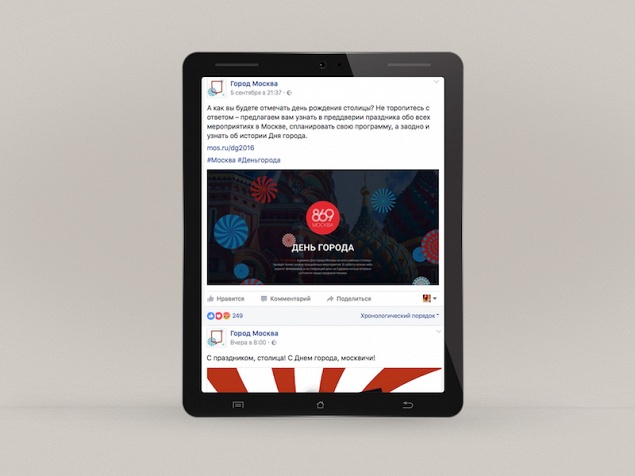 At the City day our identity has been enriched with a special sign '869' that explain how long ago Moscow was established. Our project was implemented via multiple media — both online and offline. Moscow Identity by Depot WPF got a very warm welcome by muscovites and guests of the city.