Дата публикации: 07.07.2016
Nestle Russia and Depot WPF branding agency presents a new 48 COPECKS ice-cream packaging design.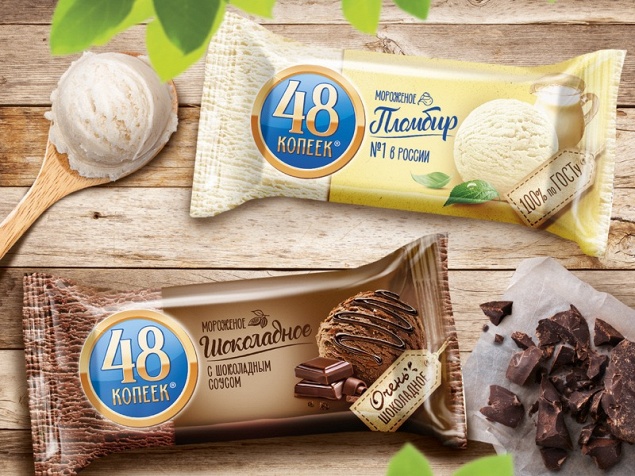 48 COPECKS — brand that is well familiar to several generations of customers. It has already become a symbol of the traditional ice cream that can be enjoyed by the whole family.
The aim of the classic line's redesign was to make the package visually easier, more natural and even premium by emphasizing invariably high product quality.
"We have worked through all the packaging design elements: appetizing product group, typography and texture background. There are only the necessary elements that consumers really wants to see."— says project art director Alina Kozeeva.
The sober, but at the same time attractive typographic design solution enhances the impression of lightness, handmade look and also highlights the main features of ice cream 48 COPECKS: "100% conformity to the GOST", "№1 in Russia", "consistency of tje high quality and good taste".