Дата публикации: 05.07.2016
Moscow factory of processed cheese KARAT and Depot WPF branding agency presented new dairy brand KARAT Сottage. It's the third bold project within the complex company rebranding project.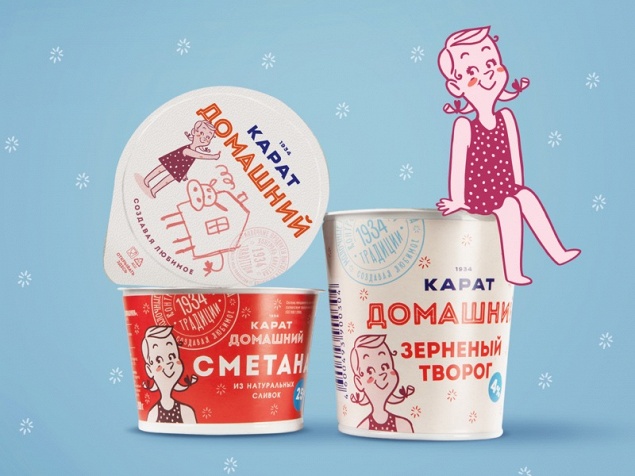 This new project is the third one in terms of KARAT's complex rebranding. Prior to it, we presented classic processed cheese range redesign and Violette soft cheese redesign. In 6 months after the rebranding the amount of sales grew by 68%.
New range – KARAT Cottage – united such products as cottage cheese, sourcream and butter. "We decided these products are perfect to be united under one brand: all of them are 100% natural, produced following a simple recipe and are offered at an affordable price", – says Depot WPF's strategic director Fara Kuchkarov.
The strong and emotionally warm naming ('Cottage' or 'a la homemade') mandated how its packaging design would look like. It doesn't contain any complicated color schemes and photos, it's simple and even naive at some point. Looking at the packaging you understand that this item is produced at a modern factory, but it's absolutely simple and natural.