Managing Partner of Depot WPF Anna Lukanina spoke at a conference in Zurich.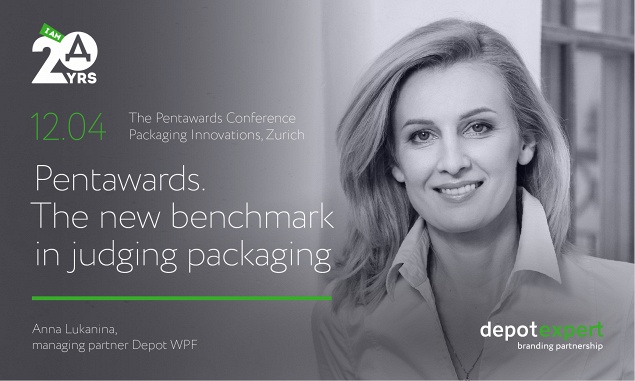 Created in January 2007, Pentawards is recognized as the most prestigious world competition dedicated to the packaging design exclusively. It is open to anyone who is involved in the creation or marketing of packaging.
The main mission of the contest is to increase the quality of packaging design and the authority of its authors.
The international jury from 12 respected designers and art directors of big agencies evaluates packaging from around the world every year. The jury selects the winners, proceeding from the creative quality and marketing relevance of the submitted works. 55 different categories of competition allow any type of packaging to compete and get an estimate against similar creations.
In 2018, Pentawards, together with EasyFairs, organized a series of business events specifically for marketing professionals, brand owners, packaging industry managers and business decision-makers. One meeting is a conference in Zurich "Marketing packaging and brand management," where experienced professionals presented their experience and case studies on April 12.

The managing partner of Depot WPF, Anna Lukanina, gave a talk on conference entitled "Pentawards: New benchmarks in the evaluation of packaging".