This time the regional session of the World Communication Forum took place in Moscow. Managing Partner of Depot WPF Anna Lukanina told it's participants about the experience of organizing the project "Russian tourism brand" and the first results of the work. We'd like to share a small photo report from the event.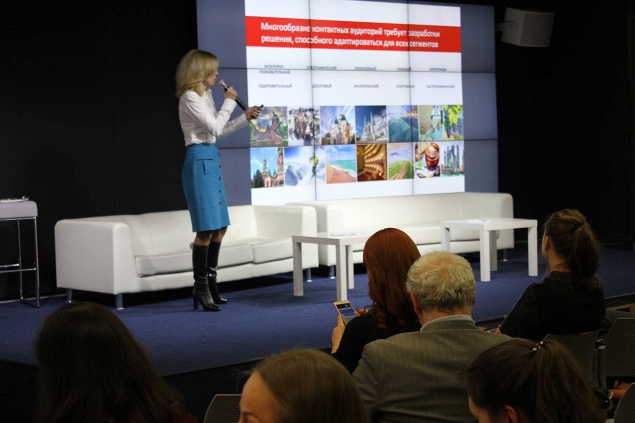 Not only Anna participated in discussion, but also Solly Moeng( DonValley, South Africa), Saurabh Uboweja ( Brands of Desire, India) and Vasiliy Dubeykovskiy (CityBranding, Russia). "Working  on the Russian's tourism brand: The Experience of Rostourism and ABKR" was the theme of Anna Lukanina's speech.
"Our project with Rostourismto develop a "Russian tourism brand" iscoming to the finish line, and I shared with the participants of the forum with its preliminary results," Anna comments. - Since our scheme of organizing work on the country's brand is an unprecedented, we did not find any analogues, I was interested to hear what representatives of the trade union community from other countries are thinking on the topic. Their positive reaction to my presentation means that we are on the right track. "