Дата публикации: 29.08.2016
The mix of traditional Chinese culture and modern technology in one package of soy sauce? Why not!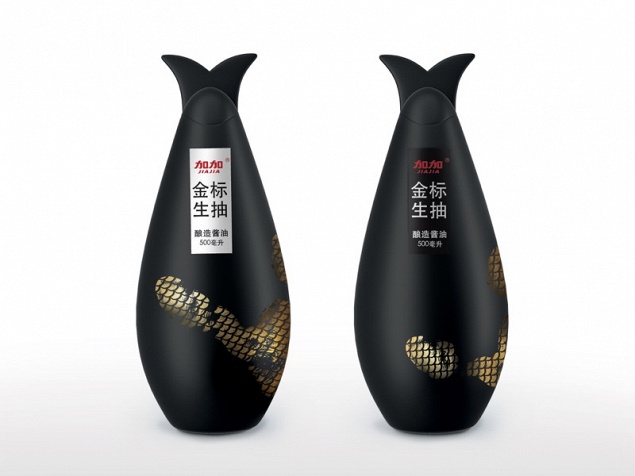 Soy sauce is a very traditional product for China, which can be found on the table in any home. This feature imposes certain requirements on its packaging design. At the same time it opens up huge opportunities for functional creativity. Finally we have reached such a solution that combines both respect for traditions and modern technologies.
The creative concept is based on several characteristics of Chinese culture. People in China are quite modest. They do not boast their wealth or show their emotions too much to strangers but only to close people, their family and friends around the table sharing the meal.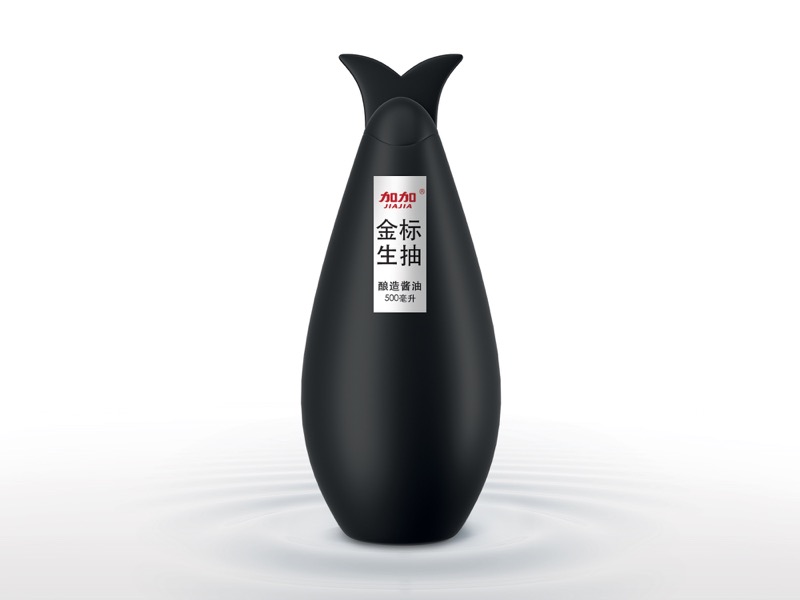 All these ideas are reflected on the bottle: ergonomic shape, modest cover, laconic label on a black background... and the golden underneath that are hiding as long as the bottle stays on the table.
The cap is designed in the shape of a fish tail so that the whole bottle looks like a black carp. But it is covered with the thermo paint which becomes transparent from the human's touch (30-40 degrees temperature) and under this modest cover a rich golden pattern reveals which reminds the carp's scales. Before our eyes the bottle turns into a golden carp — a symbol of wealthy life and prosperity in China.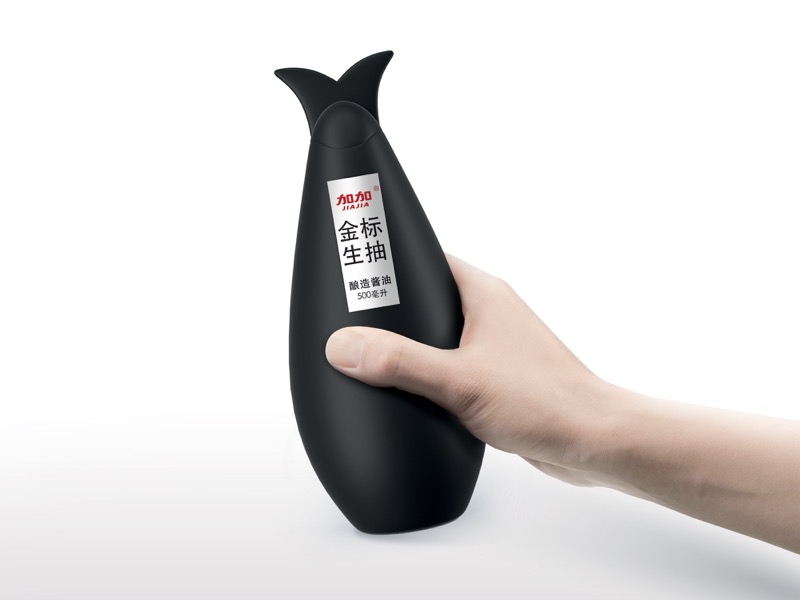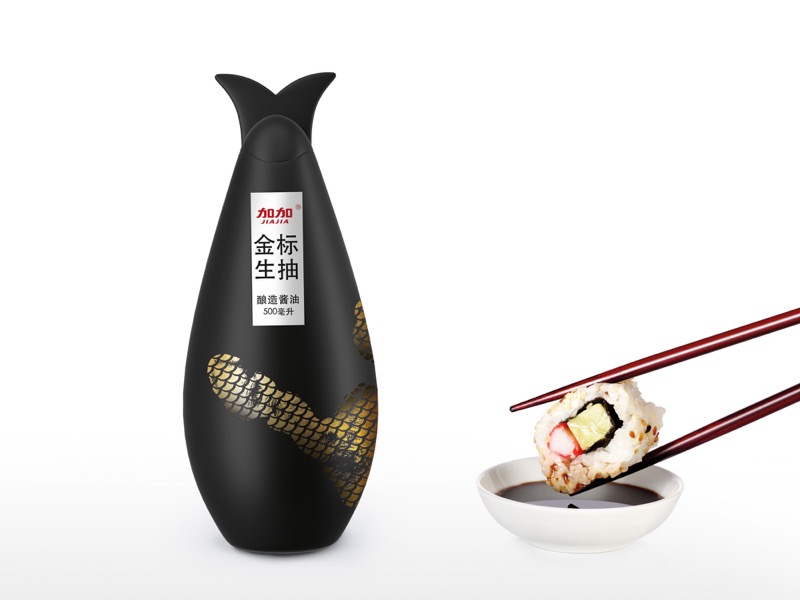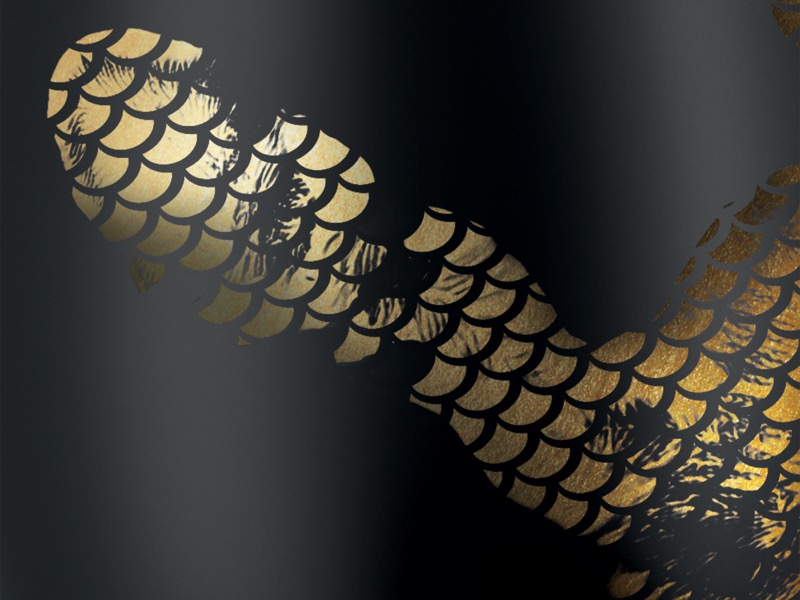 Thus, we use a modern printing technology while respecting the cultural particularities of the country and create interactivity between the consumer and the product. This package follows the global trend of interaction between the brand and consumer.