Дата публикации: 18.12.2014
The Russian edition of Forbes has published "Best Brands of 2014" rating. Three projects developed by Depot WPF are among ten most successful new brands chosen by authoritative experts.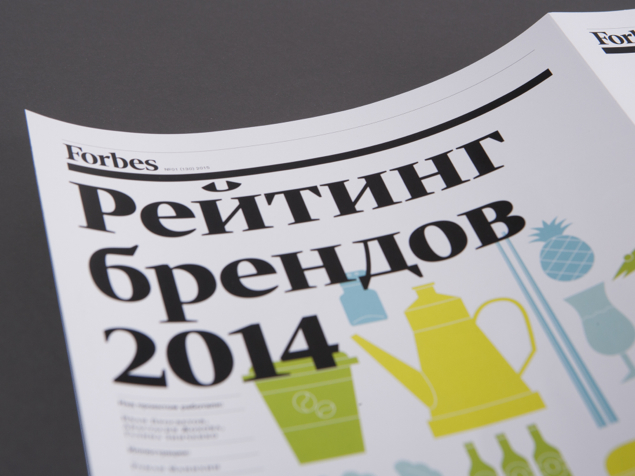 The magazine annually publishes the list of top-10 new brands composed with help of leading experts. It includes new brands that stand out of the pack with a bright marketing idea.
A selection of different brands (which appeared both on federal and regional level from Saint Petersburg to Khabarovsk) was introduced to the experts for evaluation. "The variety of industries is wide enough: from dried fruit, candies and vodka to restaurants, insurance and TV broadcasting. The more intensive the competition and the more fast-moving the market is, the more effort and creativity it takes to be noticed", Forbes says.
Three Depot WPF's works appeared in the rating this year: "A Little Something" lemonades, "Papa Care" baby cosmetics and "Glowsubs" fast food chain.
"We thank our colleagues for the appreciation of our work!" - the CEO of Depot WPF Alexey Andreev says. "The agency doesn't lack good news: we celebrate both market success of our clients and our success on creative festivals... But to get 3 of 10 positions (almost one third of the list!) in one of the most authoritative business ratings is a special reason to be proud!"
It's not the first time when Depot WPF's projects get in Forbes rating. For example, last year Queensley got in top-10. This premium tea brand was developed by our agency for Riston company.