Two Finnish brands meet on the packaging of cereals to make healthy food more attractive to children. Depot WPF branding agency designed the packaging for Myllyn Paras products branded with popular characters from «Angry Birds» and «Angry Birds Go!» games.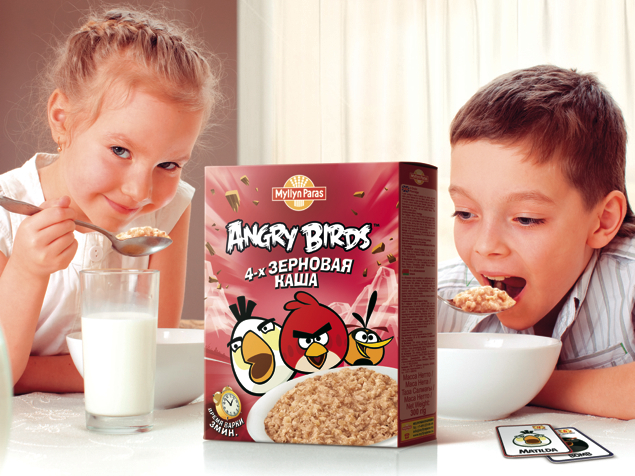 While working on this new product range, Myllyn Paras considered the problem familiar to many parents: kids find healthy food, eg. porridge, unpleasant and not very tasteful. Making the child finish a meal often turns out to be quite a challenge.
Myllyn Paras Angry Birds products engage the kids into a fascinating game with well-known characters and therefore turn into something funinteresting and cool, become "yummy" in children's eyes. "Angry Birds brand is highly popular all over the world, and we are sure that the collaboration with it will come out to be successful for Myllyn Paras and will allow us to acquire a taste for healthy food to many kids", — Myllyn Paras representative considers.
Cereals branded with Angry Birds have already hit the market. There are 8 SKU in the new range: oat, millet, rice, buckwheat, four-grain and three fruit cereals (with peaches, blueberries, strawberries and milk).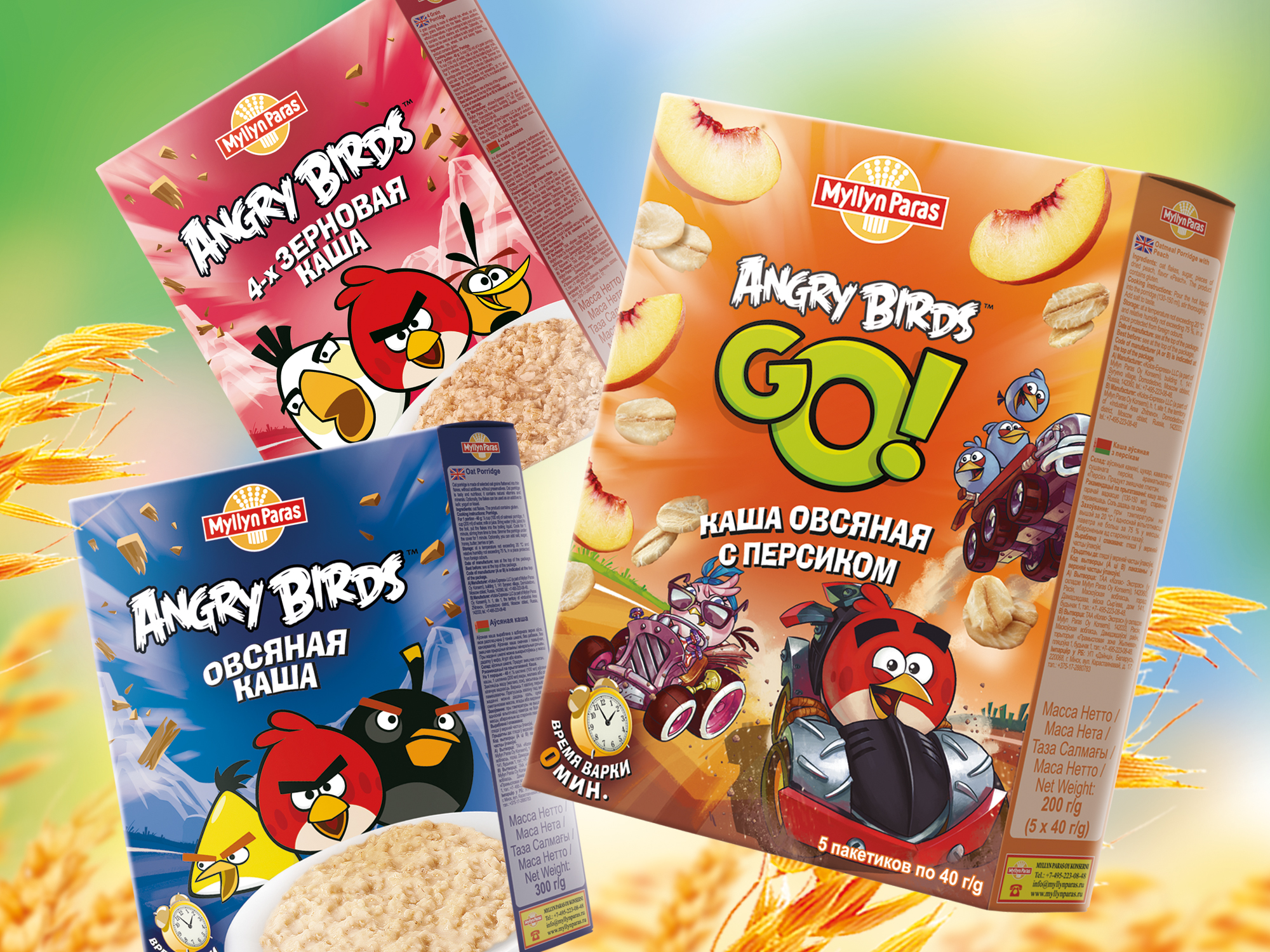 Myllyn Paras Oy Konserni is one of the largest Finnish manufacturers of flour, cereals, pastas and prefabricated baking products. Alongside with preserving the traditions and quality standards, the company is always on trend and constantly expands its range of products, updates product designs, and participates in a variety of marketing activities.
In 2014 Myllyn Paras Oy Konserni branches out a manufacture of porridges and instant cereals in Russia. The concern in RF includes not only a manufacture, but also an agricultural complex. It allows to control the whole production cycle from the field to the consumer's table.