Дата публикации: 20.11.2015
EPICA international creative award ceremony took place in Berlin yesterday. Depot WPF's art director Irina Korotich was invited on stage twice: our agency's projects got two gold awards from the international journalists' jury.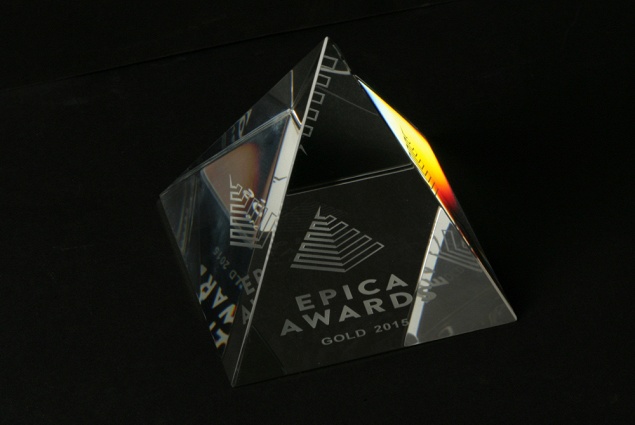 EPICA AWARDS is the only creative contest in the world judged by journalists. The award entries are estimated by 54 editors from leading professional magazines and online media from 44 countries. This year, three Depot WPF's works were selected to the shortlists of the festival. And finally two of them have received the highest prize – gold.
Moscow identity project (EPICA AWARDS 2015 gold):
Shopping List project (EPICA AWARDS 2015 gold):
And here's a small photo report about the ceremony from our art director Irina Korotich. By the way, Epica prizes weren't the only thing she brought to Depot WPF office from Berlin. She also visited Berlin's largest design book store, and bought about 5 kg of carefully selected books about graphic design and branding.