Дата публикации: 27.11.2015
We are glad to share our new juice brand concept SINGULAR, in which we don't attempt to make the fruit images "more mouth-watering and appetising" of "even more natural".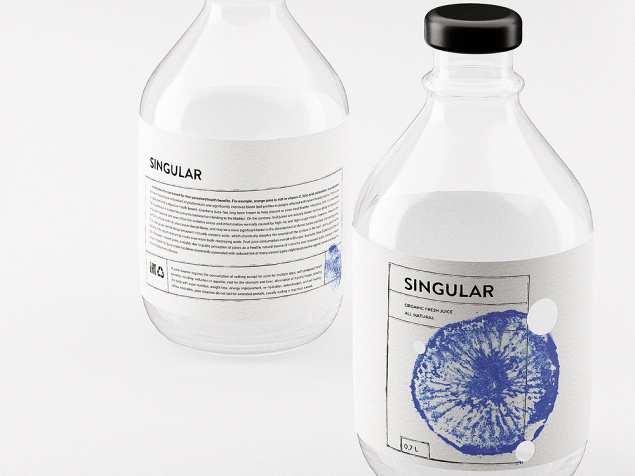 "The fruit speak for themselves, without too much decoration and Photoshop – concept author and designer Nikita Ivanov says. – The packaging design is based on the print a fruit leaves on white paper."