Evgeniy Chernyshev was totaly inspired by Dairy Culture brand developed by Depot WPF and desided to create a whole series of paintings dedicated to the new brand. Basing on masterpieces of Pablo Picasso, Van Gogh and others he offered to have a look at works of these famous artists from a modern angle by adding only one extra element...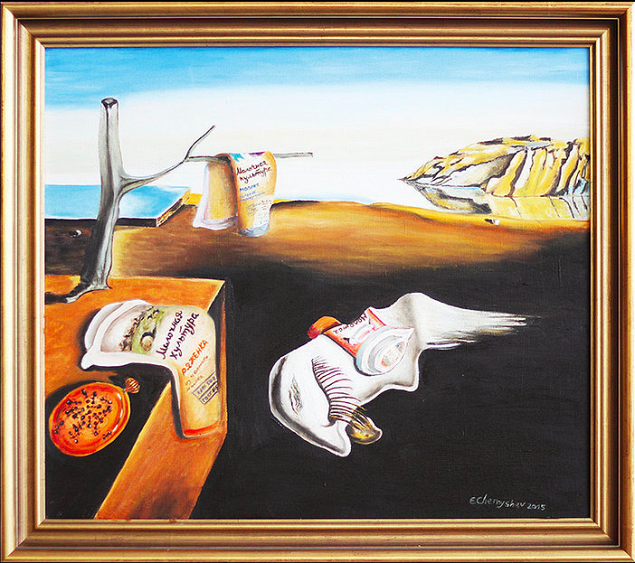 Initialy a series of sixty paintings were planned to decorate the factory walls and the main Dairy Culture office but finally canvases were exhibited at the Saint-Petersburg modern art KGallery. Guests of the exhibition embraced Evgeniy Chernyshev's brushworks as playful ironic illustrations of a new age and a bright postmodern challenge.
Famous canvases of Pablo Picasso, Paul Gauguin, Henri Matisse, Vincent Van Gogh and other great artists posess additional element that illustrates modern society – Dairy Culture nosed glass created by Depot WPF.