The Finnish company is expanding its range of products under the brand «1928» in cooperation with Depot WPF branding agency: fruit porridges «1928» has already hit retail shelves.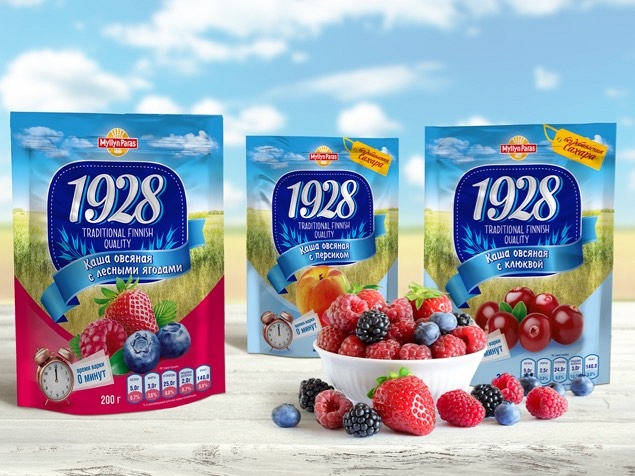 The porridges with blueberries, strawberries, cranberries, peaches, melons, raspberries, wild berries and other flavors, with and without sugar - more than ten items in total. The new line extrapolates the «1928» bran developed by Depot WPF branding agency. This brand was launched last year and has already gained the trust of consumers.
New packaging design was based on the «From field to table» idea that highlights the fact that Myllyn Paras concern controls the whole к production processes: from the field to the finished product. Furthermore design places the stress on the product zone, and the most visible display of the time of the cooking time, ingredients and nutrition facts. Handy sachets were chosen as the format of the packaging.
Myllyn Paras Oy Konserni is one of the largest Finnish manufacturers of flour, cereals, pastas and prefabricated baking products. The company has two plants in Finland and one in Russia and process over 75 000 tons of grain every year. Annual sales of the concern in 2014 financial year were around 61.7 mln EURO.