A truly selective fruit "in export performance" was entrusted to pack by specialists from Depot WPF.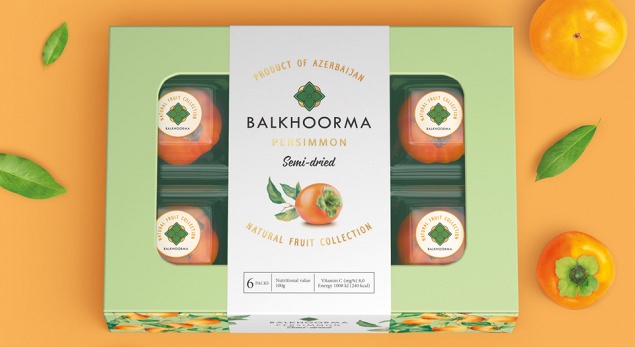 The Azerbaijanian company Balkhoorma is one of the regional leaders in the segment of dry and semi-dry fruits. For packaging one of the main commodity items, one piece semi-dried date plum of superior quality, colleagues asked Depot WPF.
The developed package reflects the requirements for the product entering the international market. At the top of the image is the "window', that allows to show "the goods face" of the product immediately. The combination of black and gold inscriptions makes the package more premium. Also, a large logo is kind of quality mark is added to every date plum in the package. On the sides there is an image of branches and ripe fruits, solved in calm tones.
In the east, a date plum is considered to be a symbol of the intellect and beauty. In the packaging it was possible to combine both these principles by offering the customer simultaneously clear and emotional design that will help the product find the way to the heart of the foreign consumers.