Дата публикации: 19.10.2017
The collection of Lipton green tea increased of two more positions. Specialists from Depot WPF made not only strong packaging, but also promotional materials to promote new products in the retail network.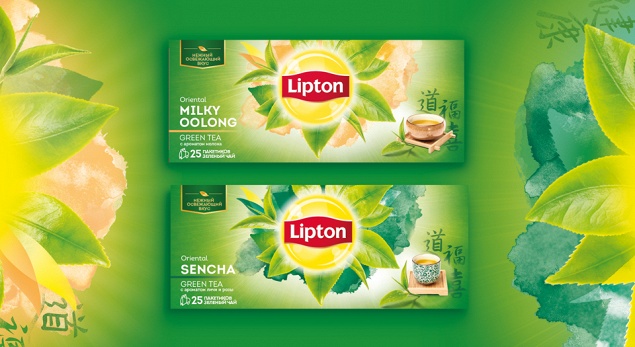 Packing for the oriental collection Lipton demonstrates how the elements of traditional oriental culture can be inscribed into the world of the modern international brand. In case of two popular positions, which intensified the tea line, such details were porcelain cups on wooden stands, Chinese characters and calligraphic color spots (with their help, the problem of the color identification of individual SKUs was solved).
The design of the new packages turned out to be orientally harmonious. For the entire line of green tea, a key visual with the message "Try the taste of beauty!" was developed.