KFC terminal interface design
Add to Favorites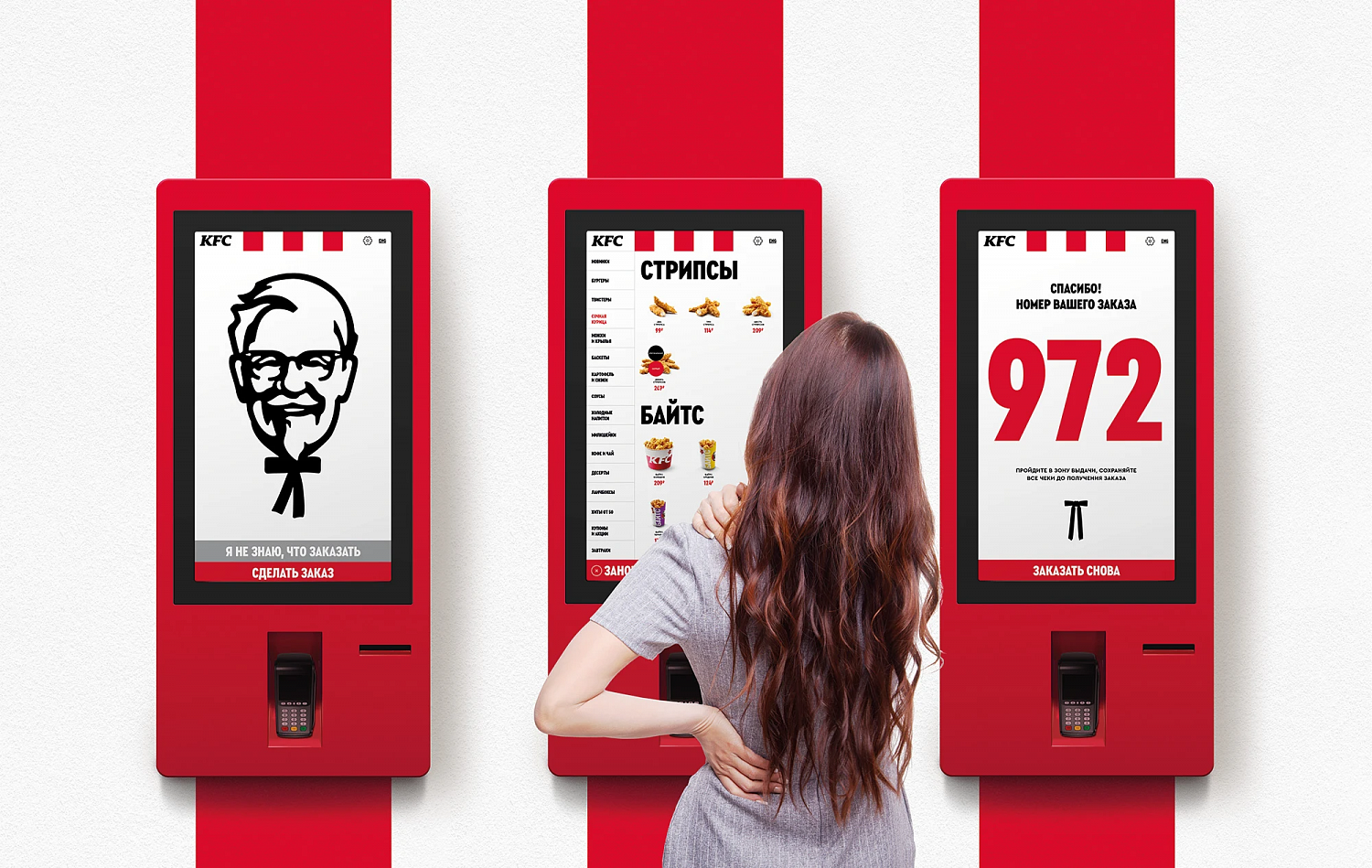 The digitization of KFC restaurants is made for the new generation of customers, who are more comfortable to use self-service kiosks to order without waiting and queues.

Depot team upgraded the sensor terminal interface and designed the Monitor in the cash-register area according to the new corporate style.

Colonel Sanders is the main element of the brand's new communications strategy. It is used in the interface along with another brand identifier — red stripes. The start menu icons were graphically simplified. The color palette corresponds to the new KFC color coding and includes red, black and white colors. The interface elements make the process of selection and payment of the order convenient and comprehensible.

We kept the ideas of several user's routes that we introduced in the development of the previous interface.
The route «I don't know what to order» offers a set of clear solutions with a priority display of popular products. For those who know the KFC menu there is a route «I know what to order» with the selection of positions from the main menu.
The system also offers to add additional items to the order based on the choice made by the guest of the restaurant (for example, sauce to wings or coffee to breakfast).

More than 1,500 sensor terminals and 750 electronic menus in KFC restaurants have been already upgraded to suit the new design.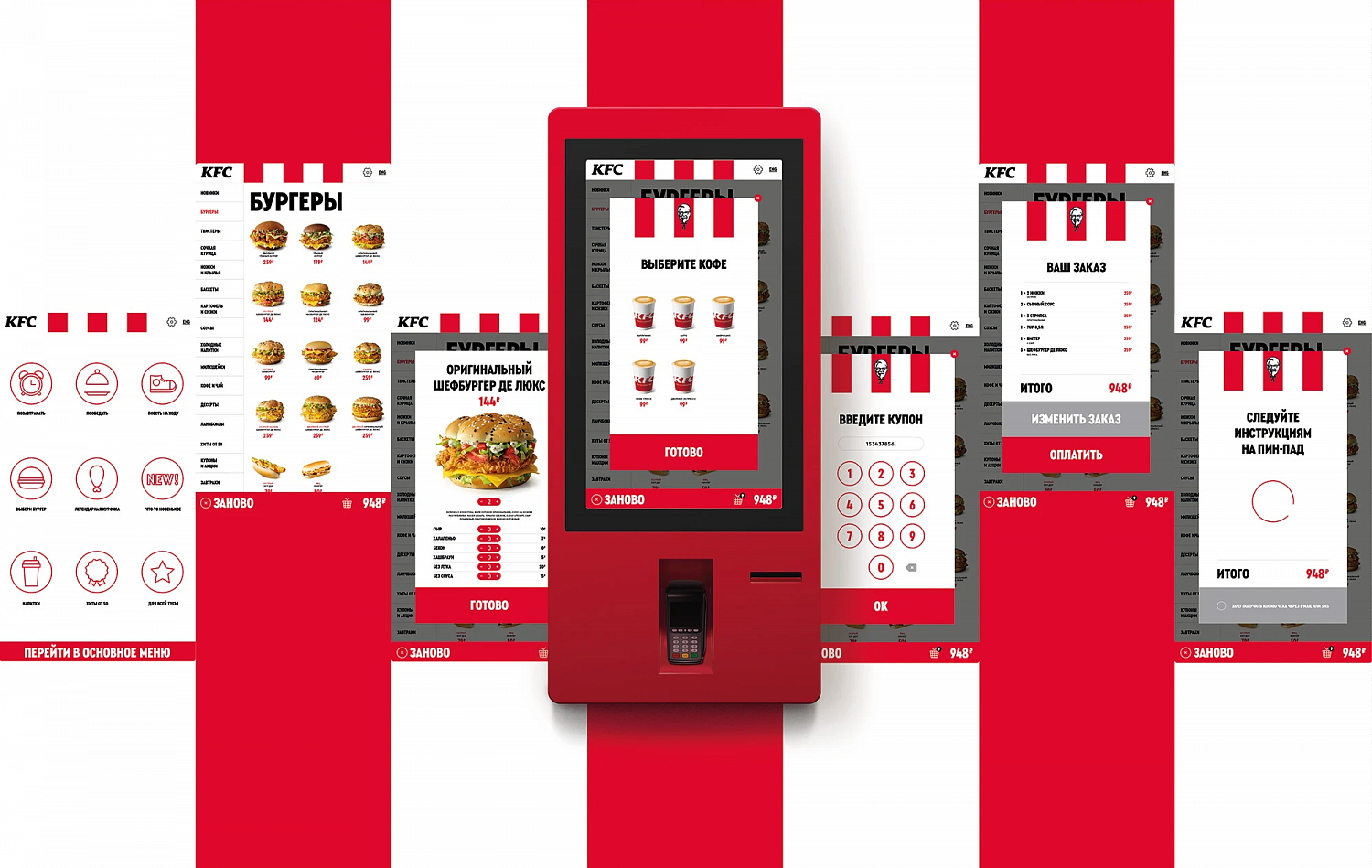 KFC is an international restaurant brand specialising in chicken dishes. The history of the brand began with Colonel Harland Sanders, who over 75 years ago created a unique recipe for cooking chicken using 11 herbs and spices. Today, KFC still follows the formula of success created by Colonel Sanders - the chicken is breaded and hand-cooked by specially trained cooks in over 23,000 KFC restaurants in 140 countries.
More information could be found on www.kfc.ru.