KitKat® Christmas Edition
Add to Favorites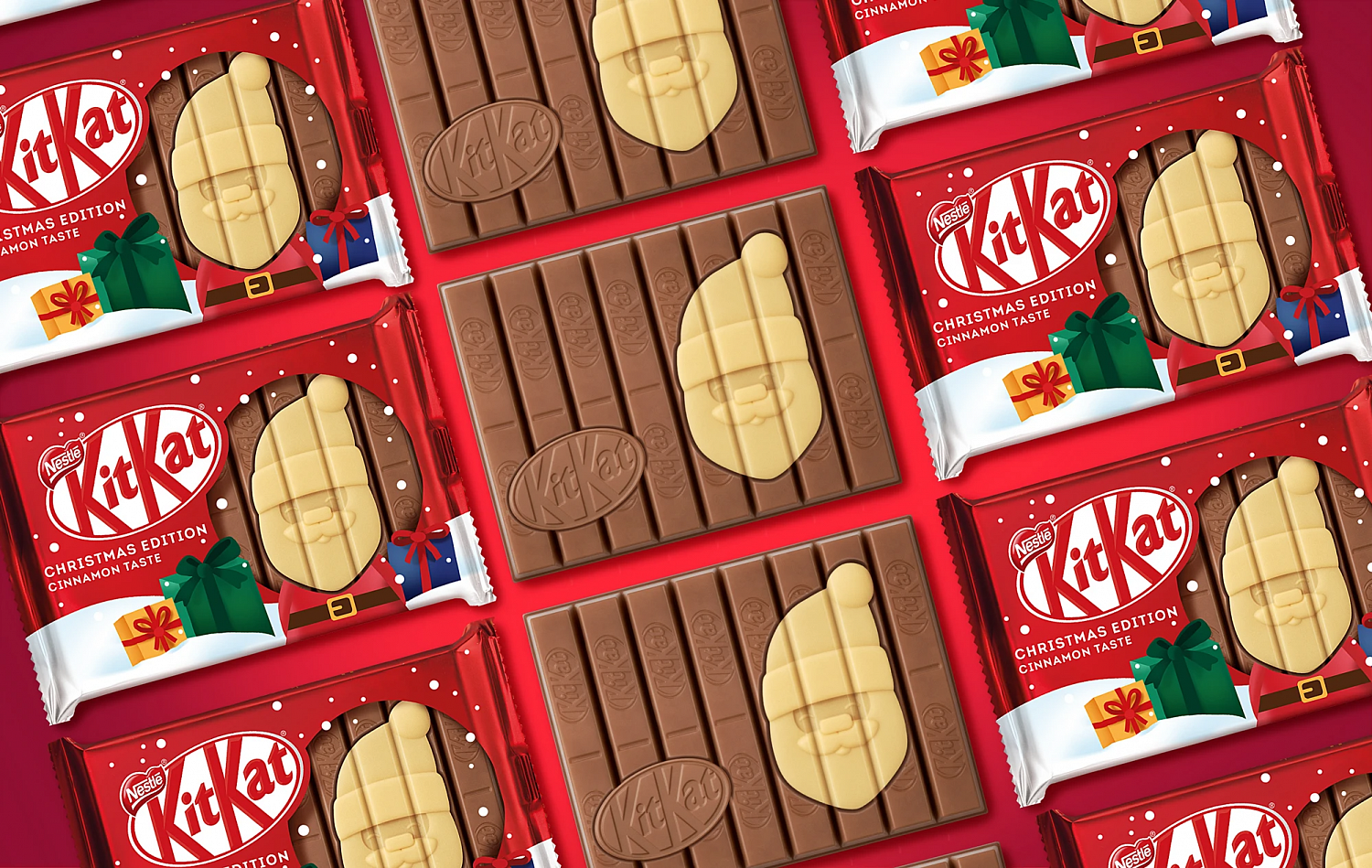 KitKat® gift sets are an excellent addition to the holiday!

The packaging of the sets that we have developed are of various shapes. You can choose a triangle resembling a Christmas tree, a Party Box or a real candy-shaped packaging!

On the packaging, the central characters of the illustrations are Santa Claus and the Snowman. Gift boxes, a decorated Christmas tree and a bright garland complement the theme of the holiday.

The tringle-shaped packaging might easily become a Christmas tree decoration, just hang it by a ribbon on a festive tree. Not only candies might be found inside of the Party Box, but also a New Year's mask for a fun party.
The packaging on the shelf is easily recognizable by a corporate identity and logo.