Macaronika
Add to Favorites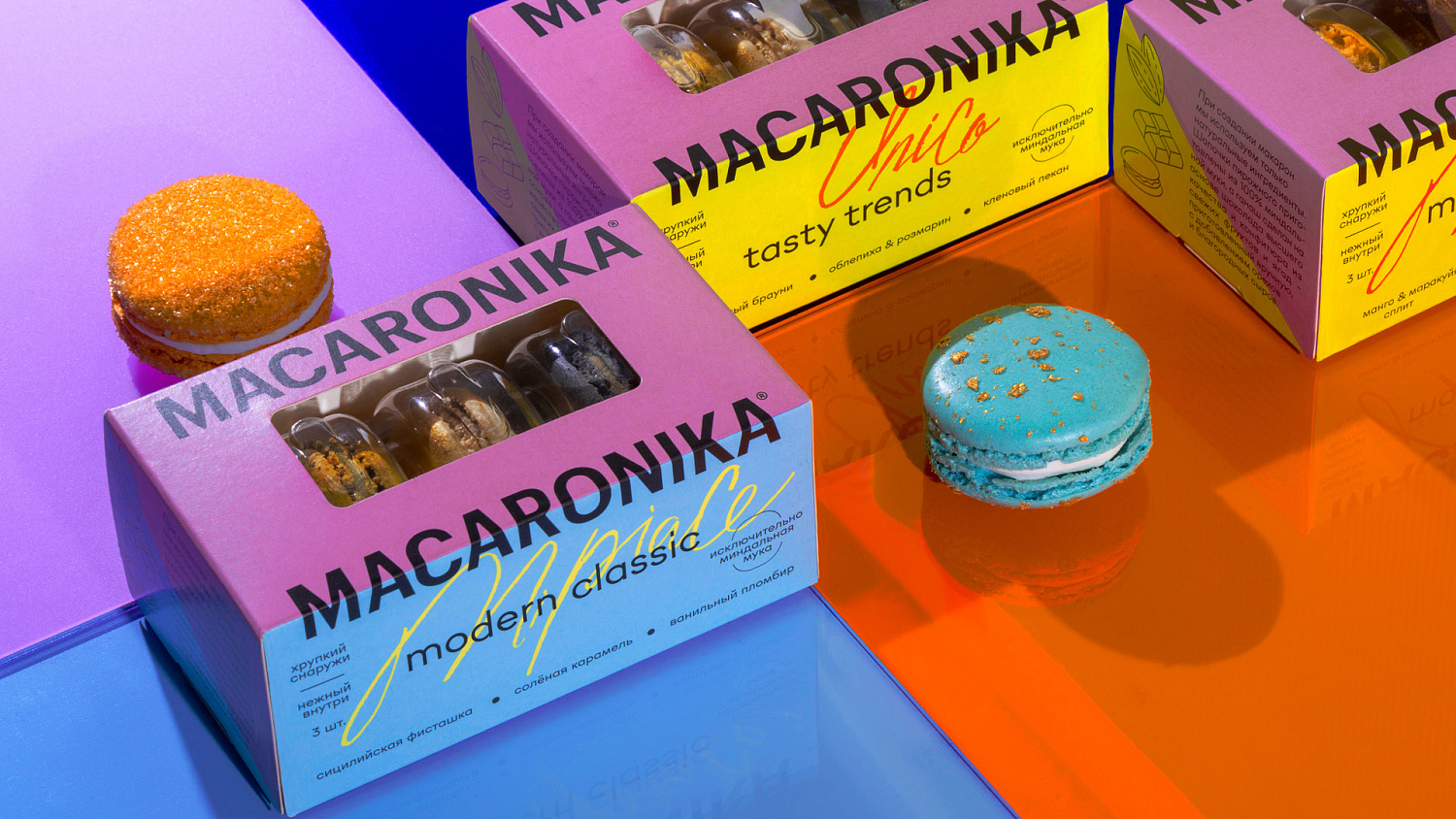 Macaronika
is the one and only Russian confectionery producing popular and most challenging desserts – macarons. The company's capacities allow it to produce more than 3 million high quality cakes every month, at the moment.
In 2014 Arkadiy Shtein and his partner founded a confectionary chain in Saint-Petersburg called "Antoine", and that's how the Macaronika story began. It was clear that macaron cake has become one of the most popular desserts in cafes, but its production technology was really difficult at the same time. Based on this, the founders decided to focus on the single product and to become the best in making it. The mono product conception was taken as a key model of business development.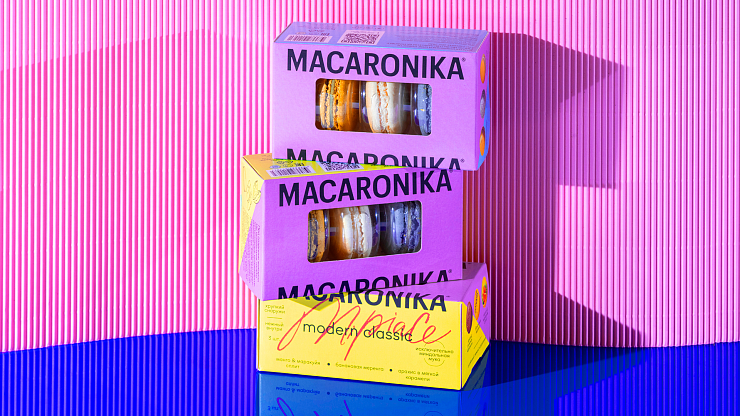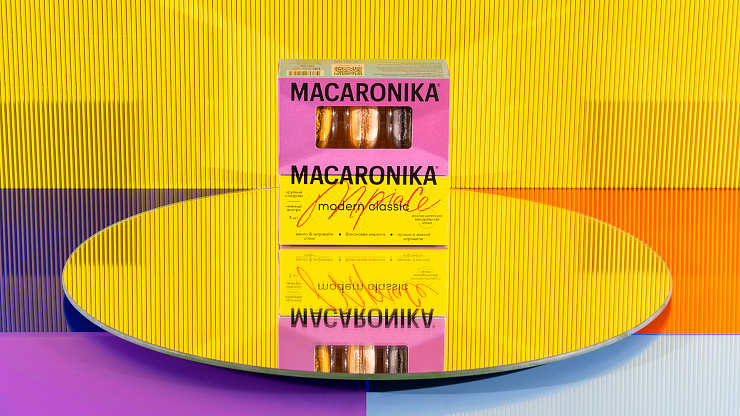 Macaron is quite an obscure dessert for Russian customer. People usually get confused even by the name of the cake, but the only right option is macarons.
MACARONIKA is that brand that can make an exquisite unusual dessert "closer to people".
We become the trendsetter in this category. The company sets the rules of making original macarons and clears out its consuming culture for the audience.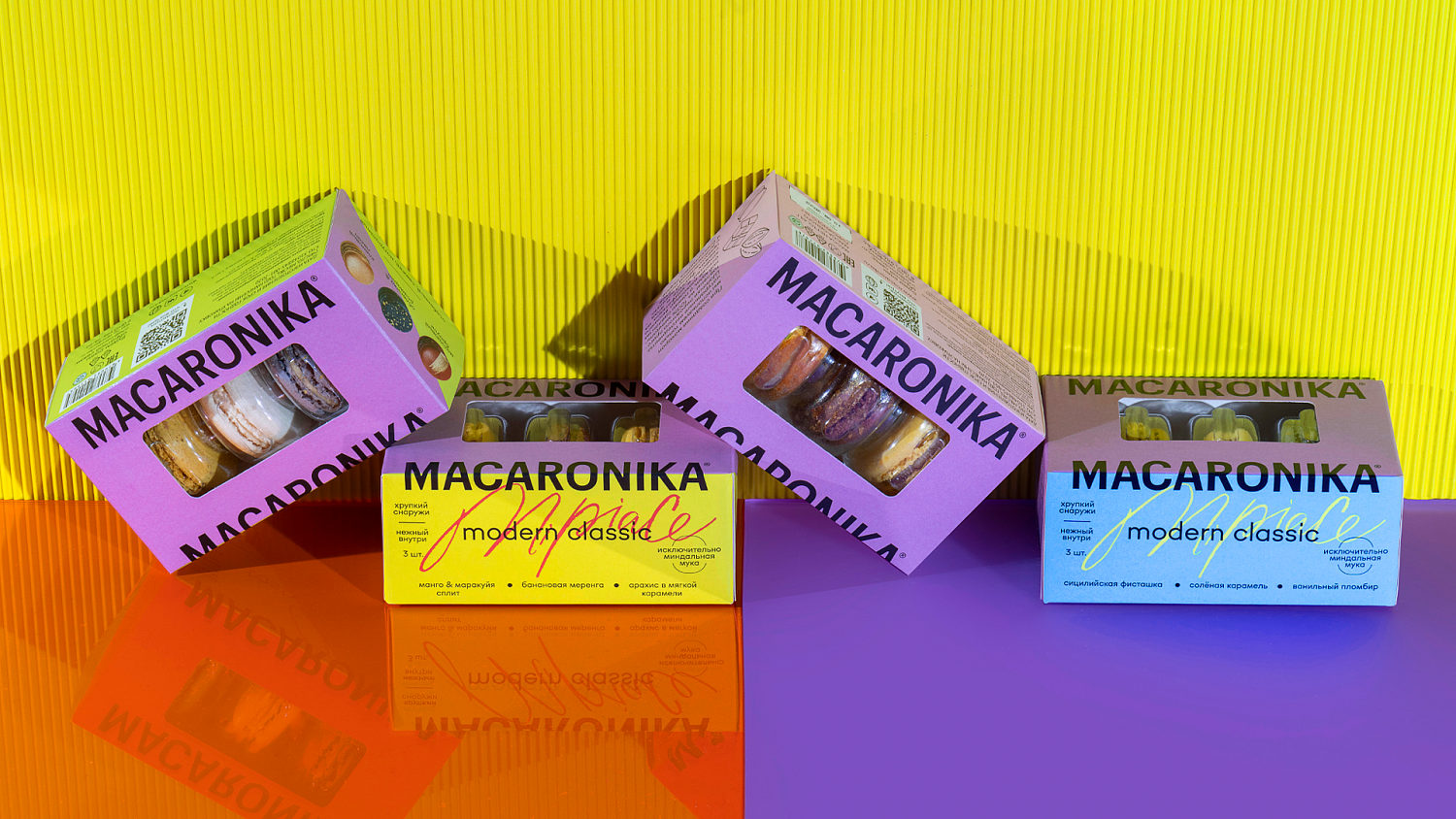 Our team:
Jane Struk — creative director,
Farhad Kuchkarov — strategy director,
Anastasia Kharuk — strategist,
Milena Apaeva — junior-strategist,
Nikita Gavrilov — designer,
Anna Burlakina — designer,
Jane Kudrinskaya — designer,
Svetlana Korotkikh — designer,
Irina Kukartseva — project manager,
Alena Ivanchikova — project manager,
Anna Alyaskina — business development manager,

Alexey Andreev — CEO,
Anna Lukanina — CEO,
Ksenia Parkhomenko — executive director,
Anna Kalinicheva — business development director,
Daria Vedernikova — head of communications,
Daria Vlasova — PR-manager.

Client's team:
Arkadiy Shtein — general director;
Dmitriy Morozov — senior brand strategist;
Armen Shabunts — Trench CEO;
Marina Tarvanen — wholesales director;
Lyuba Korzhenevskaya — marketologist;
Jane Chernoglazova — production system development;
Marina Fomina — key client manager.