Research and analysis
When building a strategy, we define, examine, divide into segments and describe the target audience, as well as analyze factors impacting the company's position on the market, consider prospects of the market and category development, observe the product range portfolio, company and product features, and take into account consumer, market, category and product trends.

In each project, we work through 4 areas: target audience, market, category, product.

The work is comprised of the following stages:
1. Collecting information.
We study open sources and industry and reports, conduct in-depth interviews, store-checks and brainstorms. We support qualitative and quantitative research. We study cases, consumption methods, drivers, barriers and unmet needs. We get acquainted with the company's structure/product portfolio. We audit the company's indicators/product.

2. Analysis and structuring
We divide into segments the target audience, define and describe its key groups, keep track of insights, analyze top players on the market and categories: benefits and drawbacks. We analyze the communication space in the category: semantics of communications, attributes/RTB, key communication ideas, creative techniques, etc.; we study relevant international and local cases, highlight trends of the category; look for brand positioning areas.

We use our own and international techniques and methods to segment and study brands, products and services, consumer motivation and barriers. You will be offered an individual set of techniques at each project stage, depending on the customer type, nature of the task and availability of information on the target audience, market, category and product.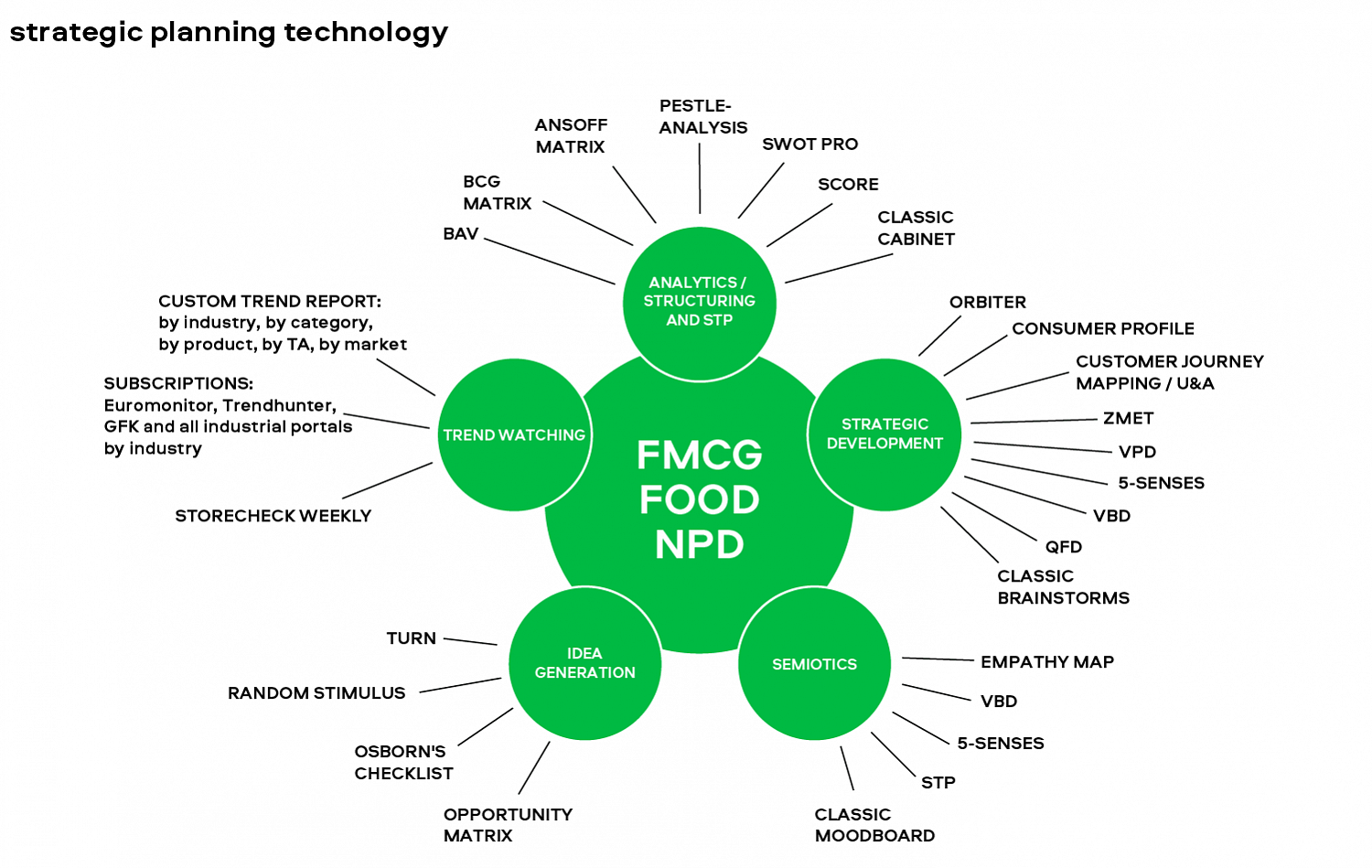 Samples: