Nagyz
Add to Favorites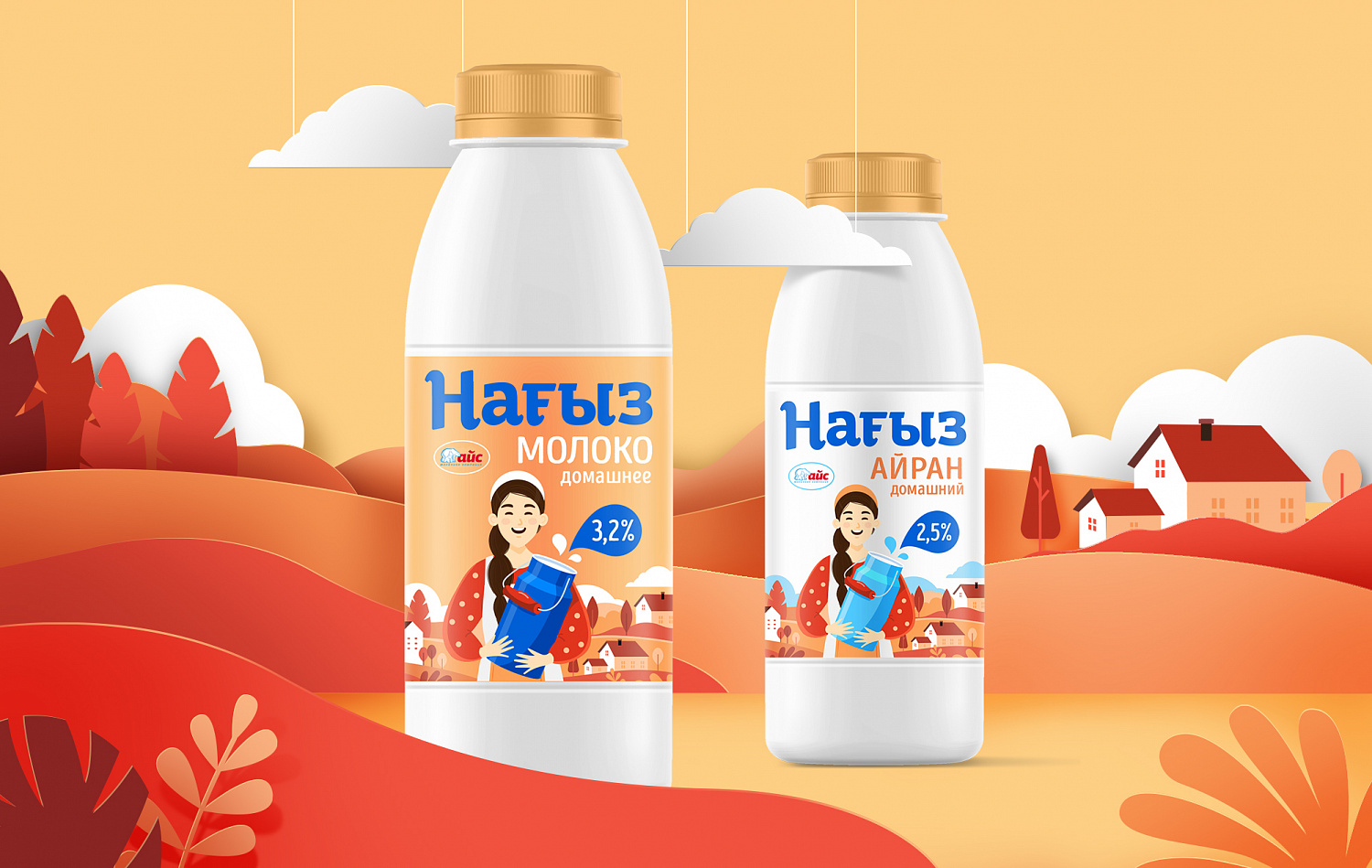 The Nagyz brand is known and loved in Kazakhstan. The company-producer of dairy products "Ice" turned to us for a redesign of the packaging of a long-existing Brand. The agency's team was faced with the task of making the packaging more modern, but at the same time preserving the main values of the existing brand and product.

Nagyz – translated from Kazakh – "real, authentic". It is these principles that we have reflected in the new design. The packaging is made in a homely and cozy applique style. The main colors are warm shades of yellow, red, brown.
We presented the main character in a more modern graphics.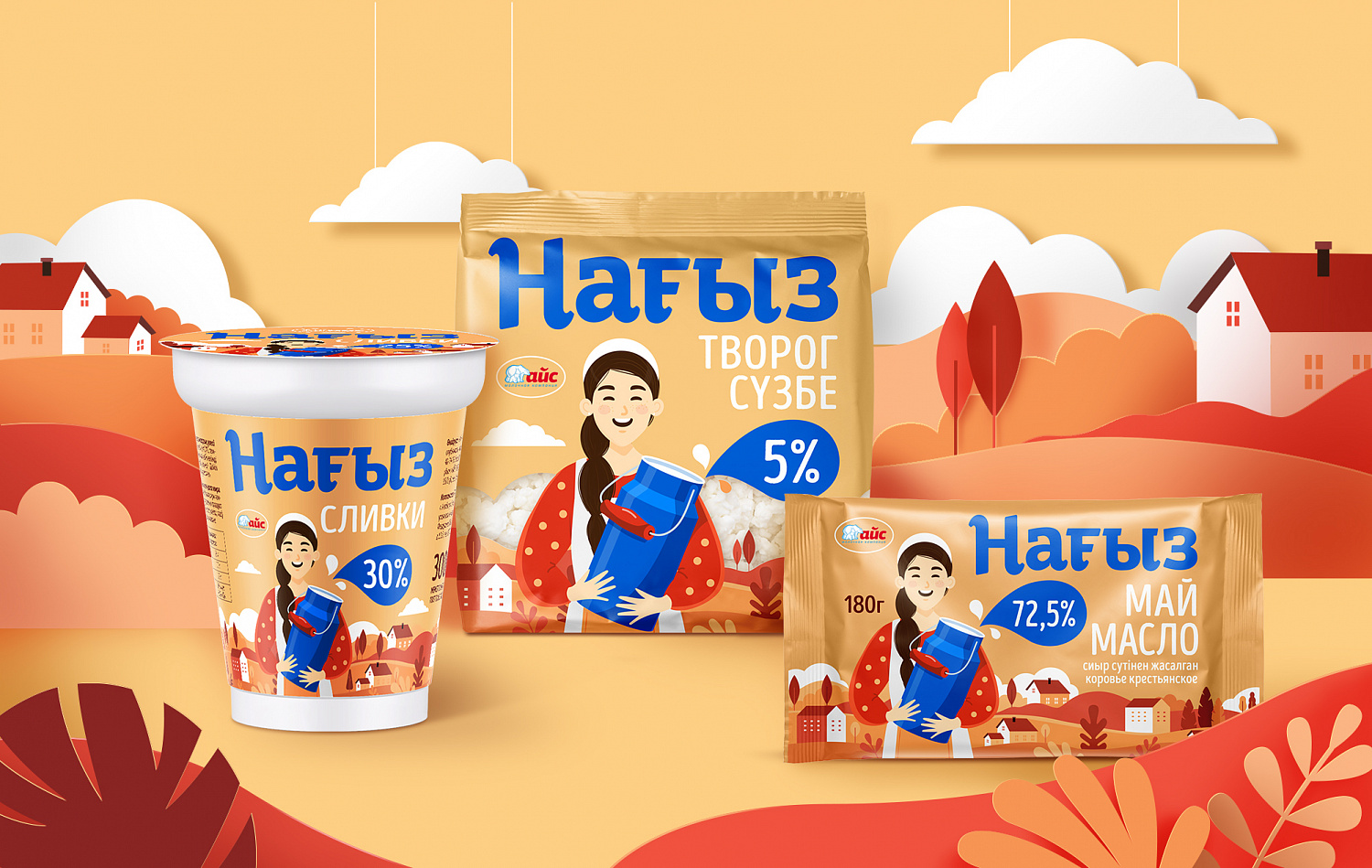 the Nagyz line consists of several SKUs, positioned as "unique products on the local market that have retained all the advantages of natural milk and have a taste of village products familiar from childhood."

The new design with the preservation of the base color was developed for all SKUs, except for ayran, because this drink is traditionally presented in white packaging.
Project Team:

Alexey Fadeev — Creative Director,
Andrey Gladkov — Art Director,
Pavel Kabanov — designer,
Natalia Bloshenkova — project manager,

Alexey Andreev — Managing Partner,
Anna Lukanina — Managing Partner,
Ksenia Parkhomenko — Executive Director,
Daria Vedernikova — Director of Communications and PR,
Daria Mukhina — PR Manager,
Ivan Krapivin — digital Director.