Sovcombank
Add to Favorites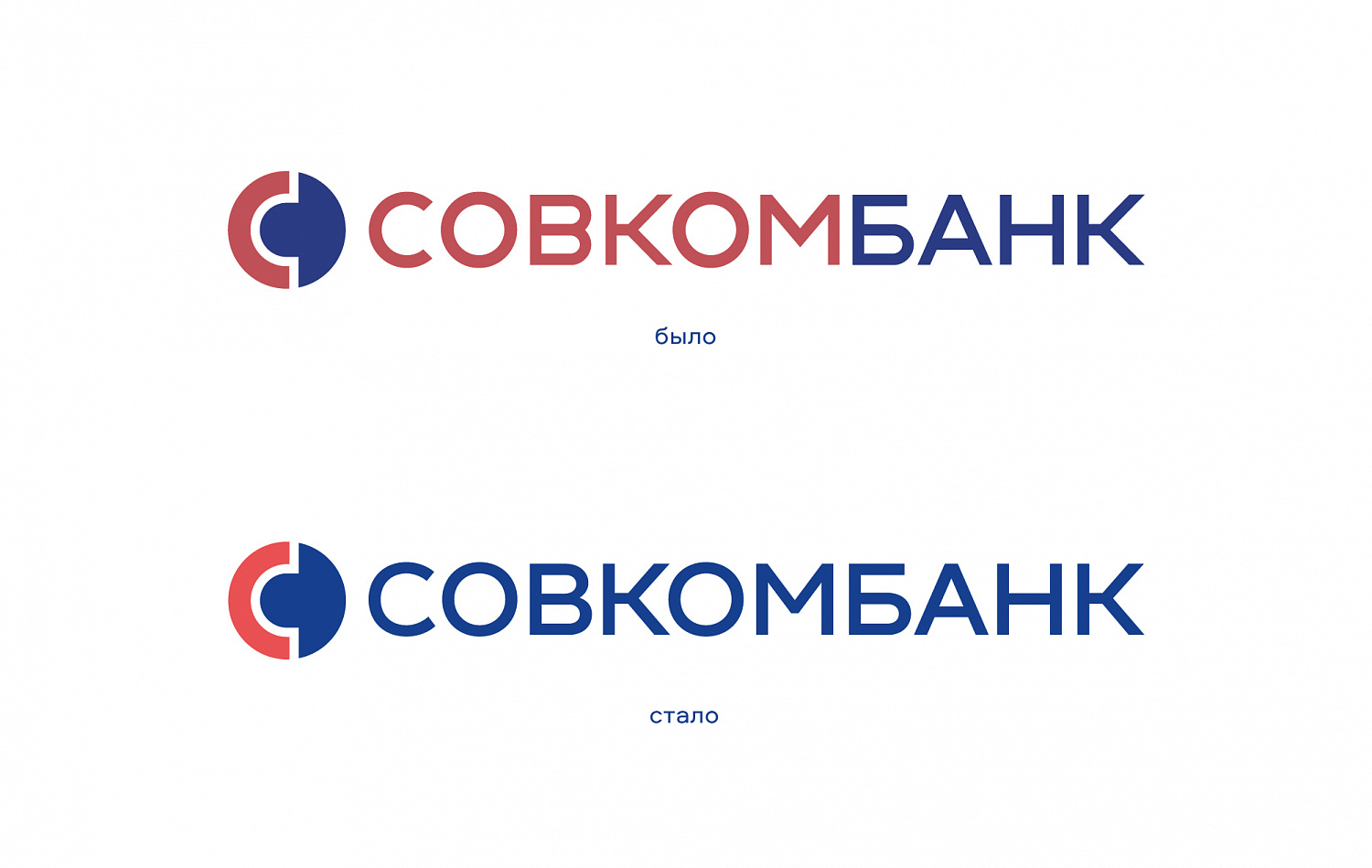 Sovcombank is a universal private bank, one of the top 10 banks in Russia in terms of assets. From a regional monoline bank for an audience aged 50+, it has grown into a modern bank representing the entire range of financial services for individuals and legal entities. The bank serves 12.1 million customers. The Central Bank is included in the number of systemically significant credit institutions in Russia. In 2019 and 2020 Sovcombank took the first place in the "People's Rating" on the platform Banki.ru .

The team of our agency had a task to update the corporate identity of the bank, to develop a set of laconic visual elements for branding, which will be perceived more modern and "fresh», simplify communication and allow to build a unified perception of the brand.

The first changes affected the logo, we delicately refreshed the corporate colors by making them more digital. We have changed the font, both parts of the logo are now in a single color palette, this contributes to a holistic perception of the brand.

Basing on the unique logo font, we have developed a new svcmbnk logotype font for individual units of Sovcombank: Sovcombank Insurance, Sovcombank Leasing, Sovcombank Factoring, etc. This step will help to further develop the new directions and update the existing ones.

Sovcombank is a modern commercial bank. It was important to convey the key idea of modernity through the identity system. The mission of the updated corporate identity is to change the attitude to the brand, to emphasize the key idea of the visual component.

A modern bank is an aggregator of various services that we have visualized using a tab system. The style of these tabs is a reference both to offline cards and to a new form of interaction with the bank - cards in the application and on the website.

The proposed tab system can be adapted to any media.

The agency's team proposed to expand the brand's color scheme — to add white and blue colors to it, which are used in the proportions we set — so that all carriers become consistent, but quite diverse.

The updated colors form a single pattern of dies on the carriers: red is used for the main message in the parent brand, blue is used for an additional message or a rubricator, and dark blue is used for KV. The set is complemented by icons in corporate colors.

In addition to a single color scheme for the parent brand of Sovcombank, we have offered additional colors for individual directions. Each of them has its own corporate color, its own logo with an inscription, which distinguishes the direction from others. For example, green-blue is the new corporate color for the direction of Sovcombank Insurance.

The corporate identity system we have proposed consists of specific tools, but it is flexible and can be adapted to different directions with their own logos and colors.