Дата публикации: 22.12.2015
Last week Forbes magazine published Brand Ranking 2015. Dairy Culture Brand created by Depot WPF is on the list of the most successful new brands selected by competent experts this year.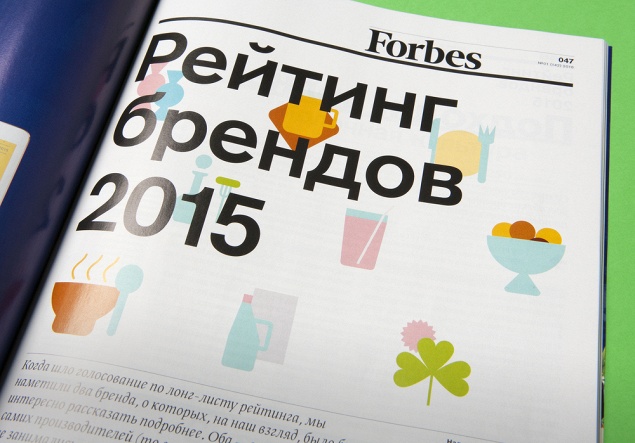 The magazine publishes an annual list of the TOP-10 new brands featuring leading industry experts. Thе rank includes new brands that stand out against the other ideas that products or services offered.
The digest includes data (statistics) for brands launched in Russia over the year. Experts were asked to assess the concept and Identity (logo, corporate identity, packaging design) of each brand on a scale. At the top of the list are brands with the highest average score.
"Today we can hardly find a niche in the market where there are non-competitive conditions. Consequently, the importance of branding as the way to introduce goods and services to please customers essentialy increased. Our Brand Status index - is an opportunities fair of original ideas and approaches hoped to win the business competition"- says in Forbes.
Dairy Culture received unanimous high estimate and has become one of the leaders of the rating, shared the first place with another brand.
"We are grateful to fellow experts for their appreciation of our work, and our clients - for productive working relationship and mutual trust. Thereby pleasant newsbreaks like market success of our customers, winning creative festivals and many other things become a familiar part of our everyday workdays! "- says the managing partner of Depot WPF Alexey Andreev.
Not for the first time creative works of Depot WPF branding agency is on the list of Forbes Brand Ranking. For example, last year, among the most successful brands there were our Little something (Koe-chto), Papa Care and Glowsubs. And at the end of 2013 experts of the magazine selected Queensley as the one of the TOP-10.