Branché
Add to Favorites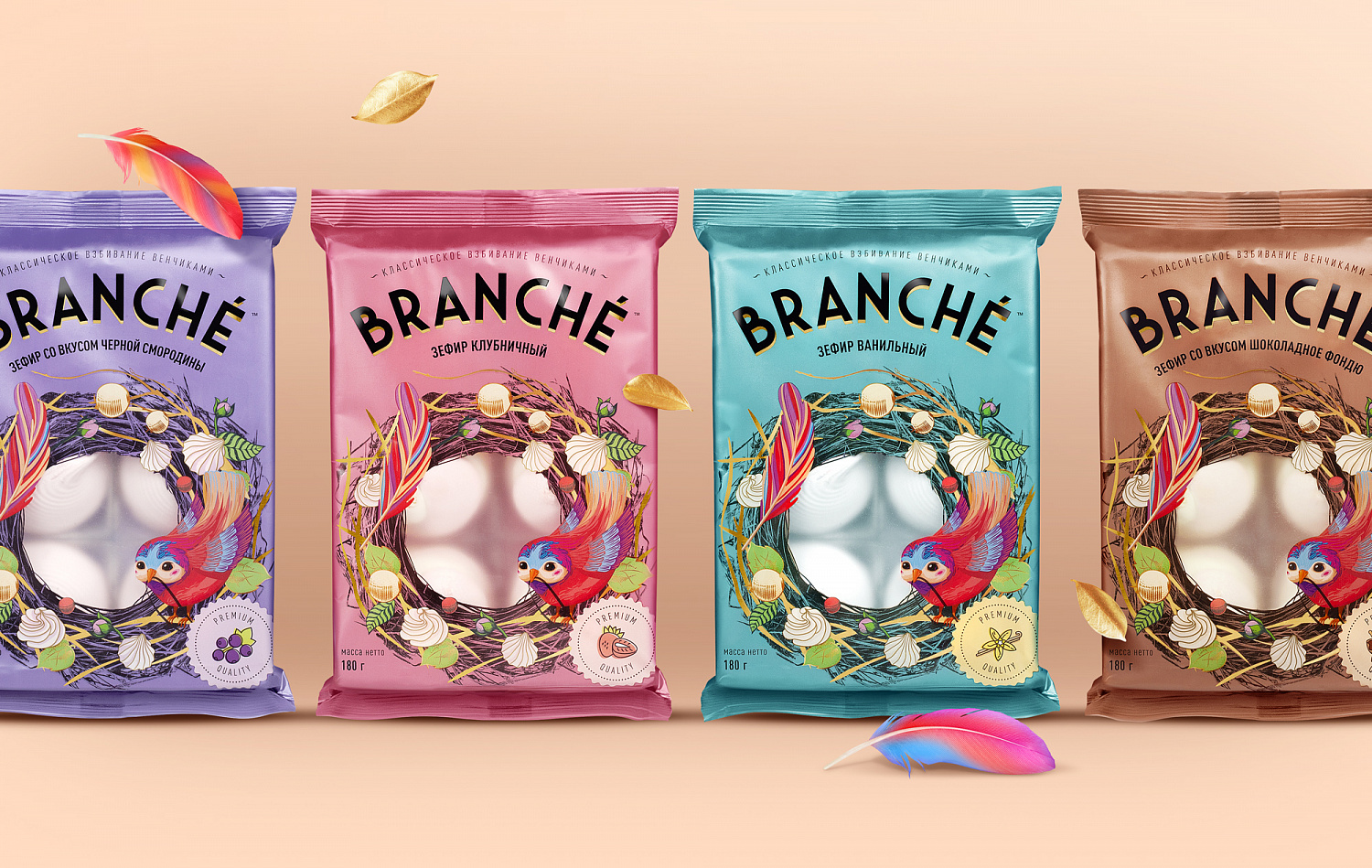 Depot team has developed an airy brand and a package of delicate Branché marshmallows. Pastel shades, romantic birds, a gentle glow — not even a package, but a marshmallow dream. But not every marshmallow is destined to be in this magic box.

Branché marshmallows are prepared using classic technologies. First, the marshmallow mass is whipped with a whisk, and then kept in a special chamber, where moisture is removed naturally. As a result of this process, the consistency of the product is more airy. In the production of marshmallows, natural dyes, extracts and healthy ingredients are used. You can be sure that inside the new package is extremely delicate marshmallows.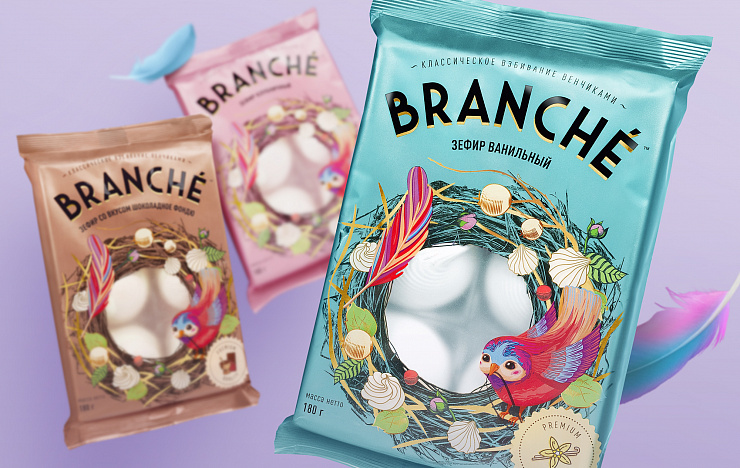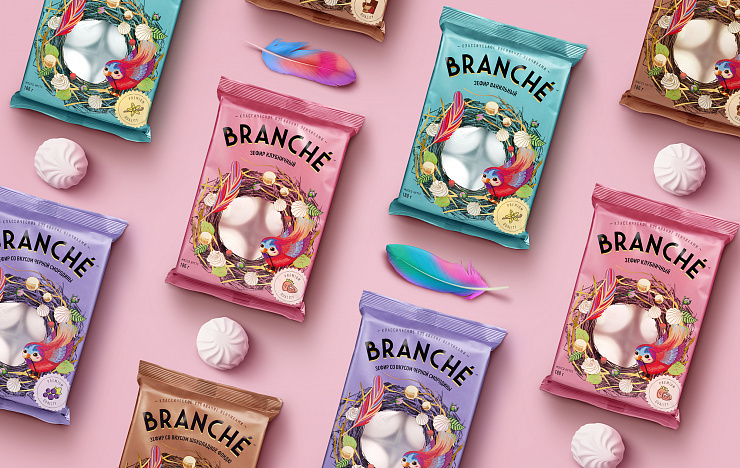 First of all, we started developing the positioning and naming. Creating a new brand from the client was doing a whole dynasty of manufacturers of sweets, so the brand decided to come up with on-site nepotism and family. We wanted to make the name light and confectionary, so that it emphasized the tenderness of marshmallows. The favorite was the word of French origin 'branché', which sounded like a category of sweets, and the semantic translation "branch" — to the territory of nepotism.

The design concept is based on the visual metaphor of "nest" and creates associations with family warmth and comfort. The entire line is made in delicate pastel colors, and vintage typography creates a visual connection with the fragrant French pastry shops.