Happy Mallow
Add to Favorites
Happy Mallow will change your mind about an instant breakfast!
Happy Mallow is a new product that has no analogues on the Russian market. We designed the packaging and created the slogan for this unusual combination of corn balls and crunchy marshmallows! The consumer is used to seeing a limited set of products on the shelf with ready-made breakfasts. Flakes in the form of pellets, rings and letters… It's all mixed with milk.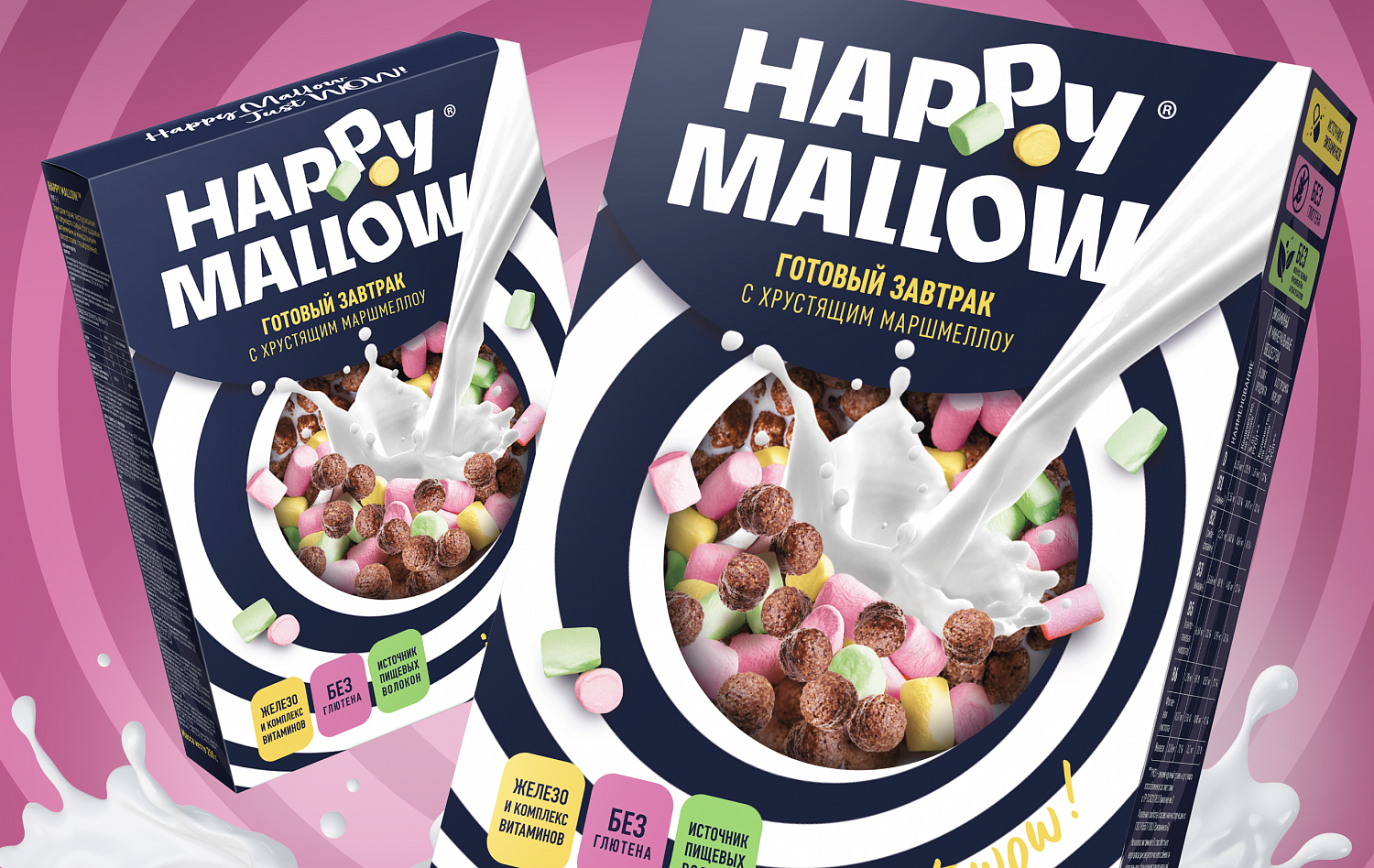 Sladkaya Skazka group is the first marshmallow manufacturer in Russia, offers a new and unique concept of «breakfast cereal». It is designed not only for children, but also for adults. The Russian consumer has not encountered anything like this yet!

When the marshmallow gets into the milk,t becomes soft outside, but remains crunchy inside. It is so unusual! We described these feelings using the design elements on the packaging — hypnotic white circles represent the milk flow. And in the center there are colorful marshmallows along with corn balls, so that the consumer understands what is waiting for him inside the box.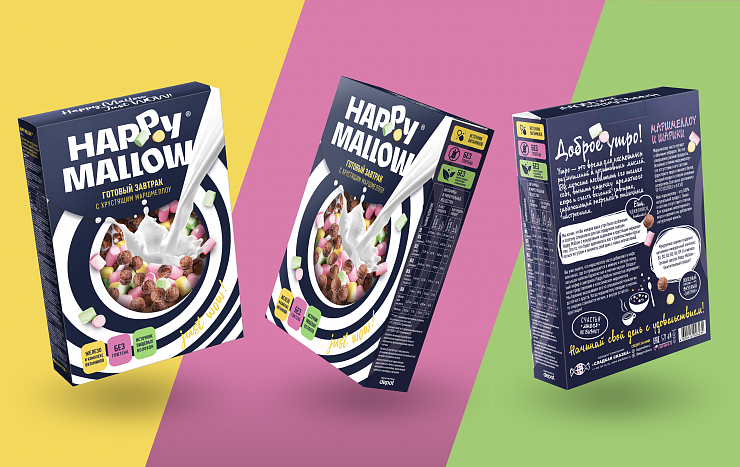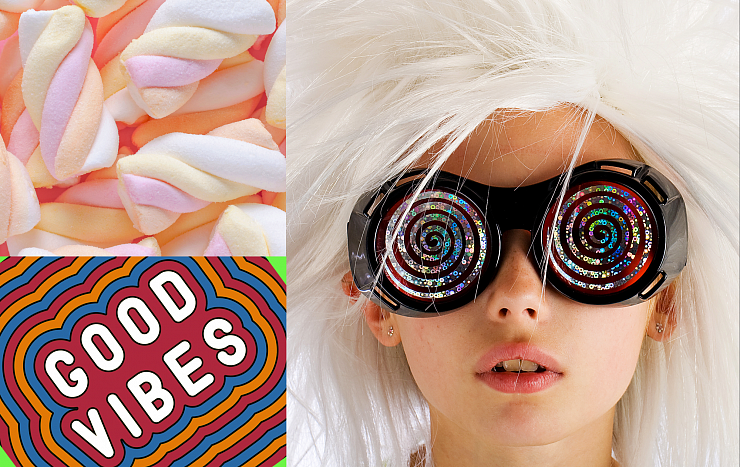 The product is intended for both children and adults who like ready-made breakfasts, so the typography of the logo looks funny. The main background of the package is made in blue and purple colors which helps the product stand out on the shelf. White color elements show that the product ideally matches with milk
Just wow! is a slogan that describes the emotions that a person experiences while having breakfast.

The packaging has the matte and pleasing to the touch coating.There are two metallic bags inside the box: the one contains corn balls, the other — crunchy marshmallows. The consumer can mix them. Moreover there are stickers inside each box that can be used for closing the packaging.