Kvant Mobile Bank
Add to Favorites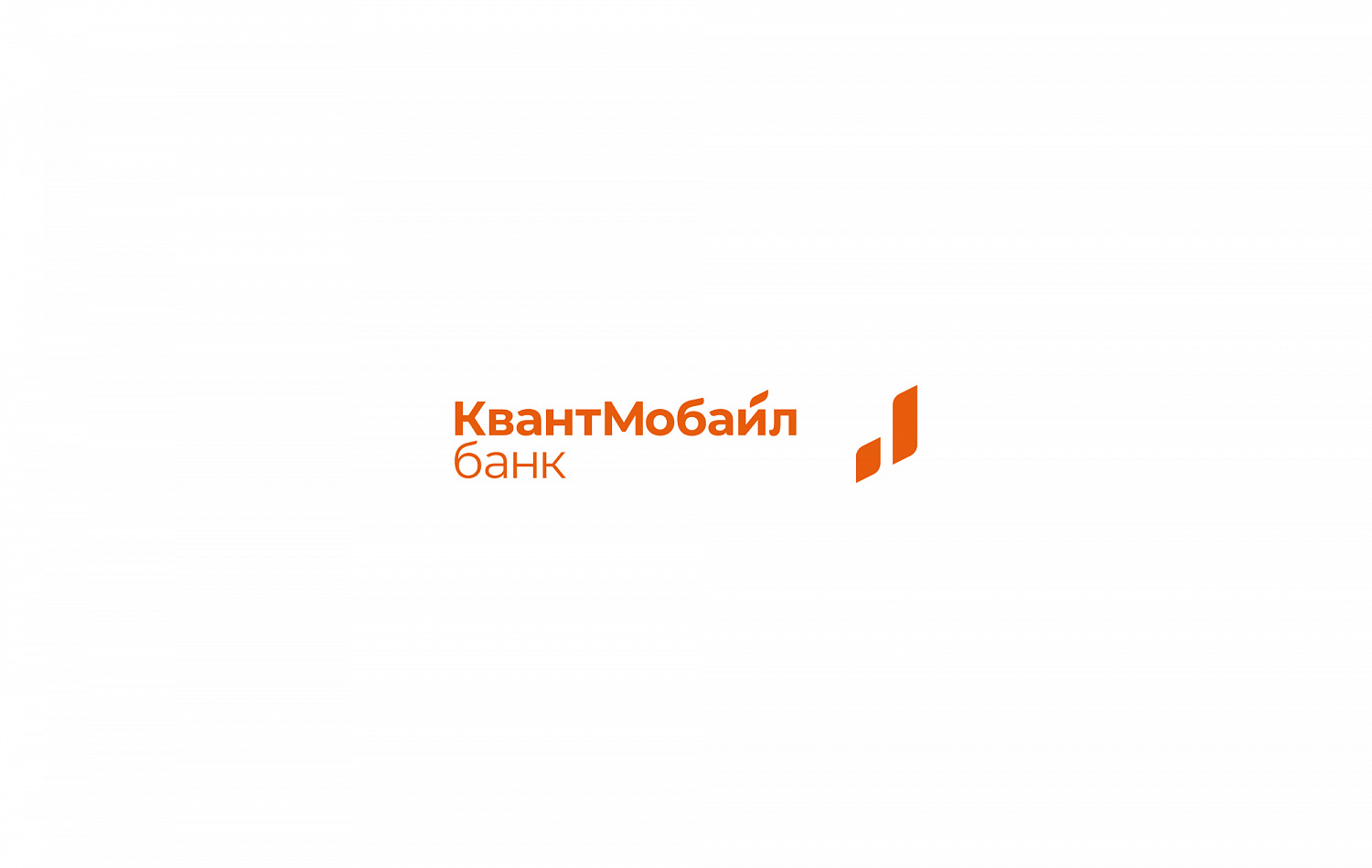 Plus Bank team contacted our agency with the task of rebranding. The new brand is designed to convey values that sound in a modern way: the manufacturability of services, a personal, attentive approach, mobility, while sounding modern.

For the new brand, we offered the name "Kvant Mobile Bank" - this is a reflection of the company's innovations and a thoughtful approach to online banking. All necessary services will be concentrated in Quantum Mobile Bank, which will allow customers to perform any banking operations just in one click. Additionally, the concept of "quantum" in physics means "an indivisible part of any quantity", which reveals the multifunctionality of the bank.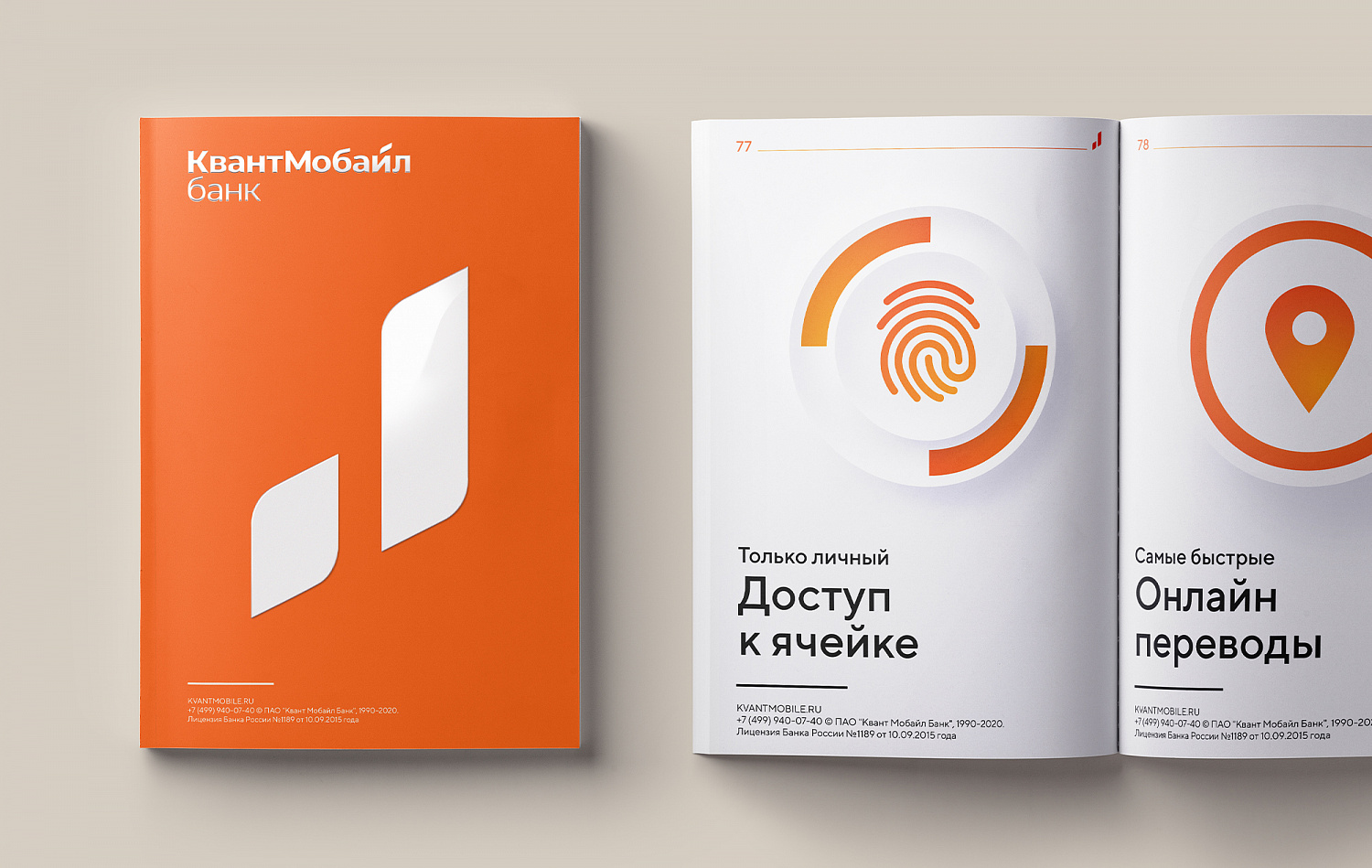 Manufacturability, relevance, pithiness - these are the three foundations of the Kvant Mobile Bank corporate identity. While developing the corporate identity, the agency team used successive white and orange colors. Also, the logo and the sign, which have absorbed the attributes of the parent brand, are responsible for the continuity.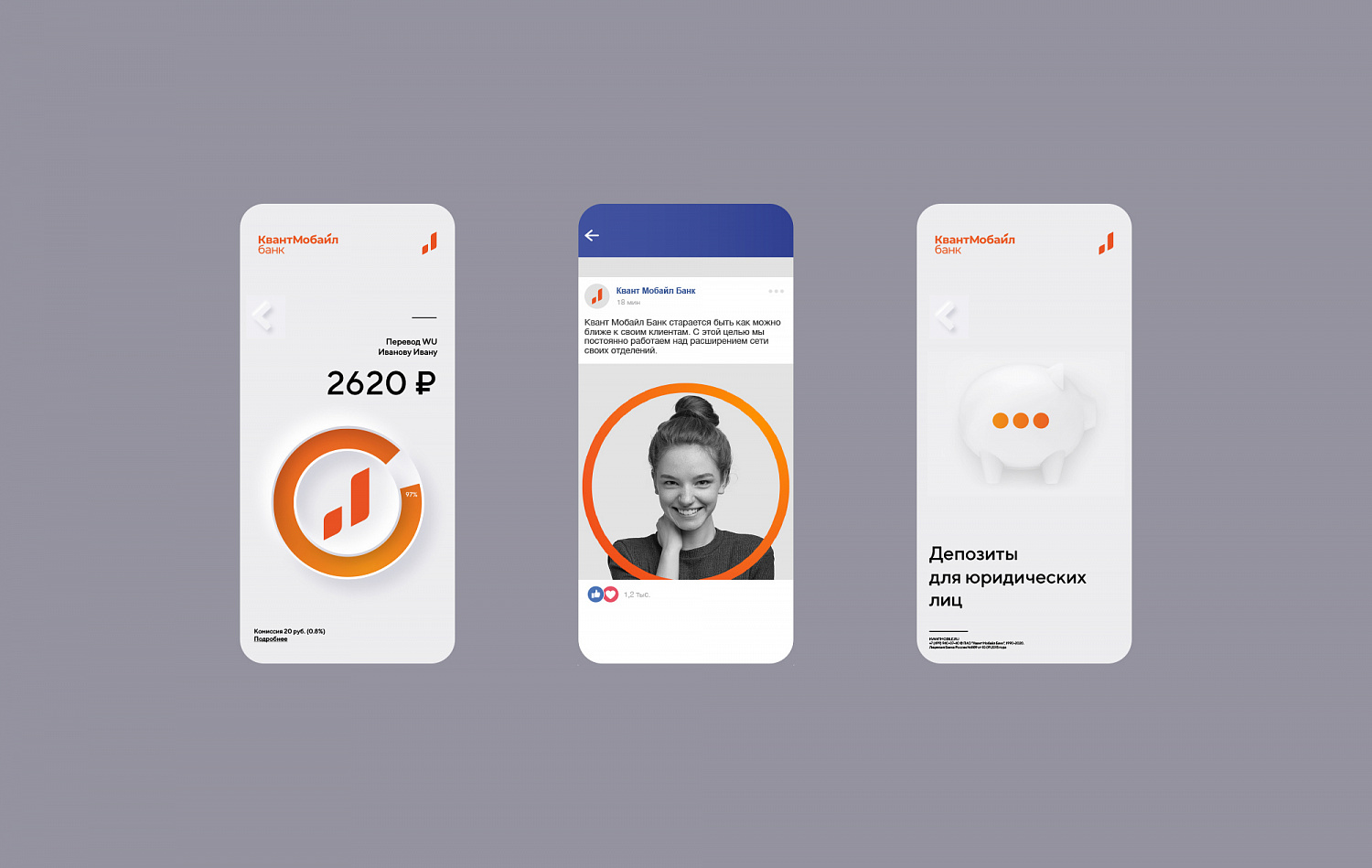 The proposed style-forming elements translate the brand's digital codes. Comprehensible graphic symbols are recreated in the visual language of modern interfaces, which emphasizes the bank's mobility and presence in the digital space. The graphics are made in the style of neomorphism: volumetric interface elements, blurring, angle and intensity of the object's shadow to highlight it. An image style based on portraits conveys the personalization of services and reflects the idea of a person-centered brand.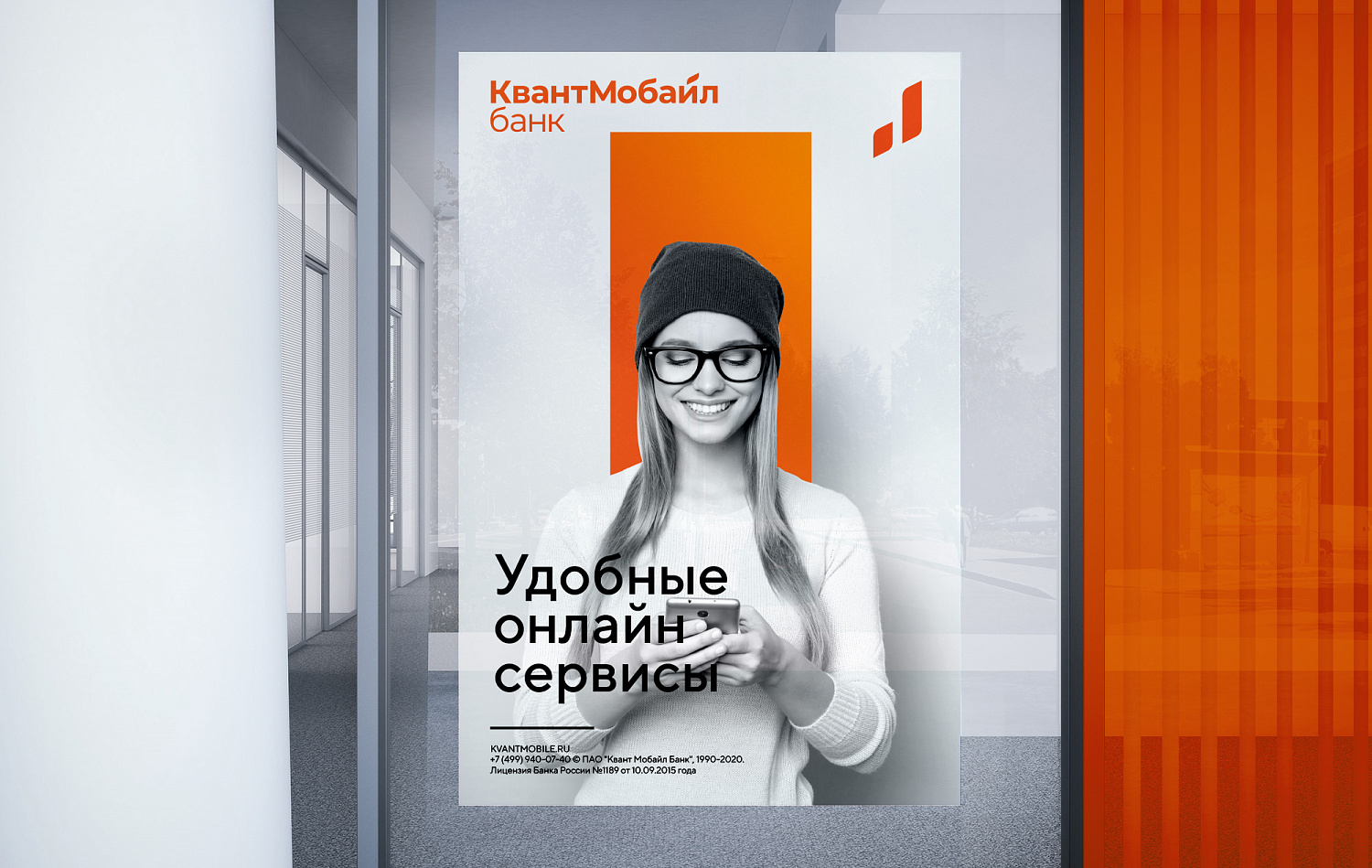 Plus Bank is a subsidiary bank of the large Kazakh bank Jysan, its branches are located in several regions of Russia.