Maestroni
Add to Favorites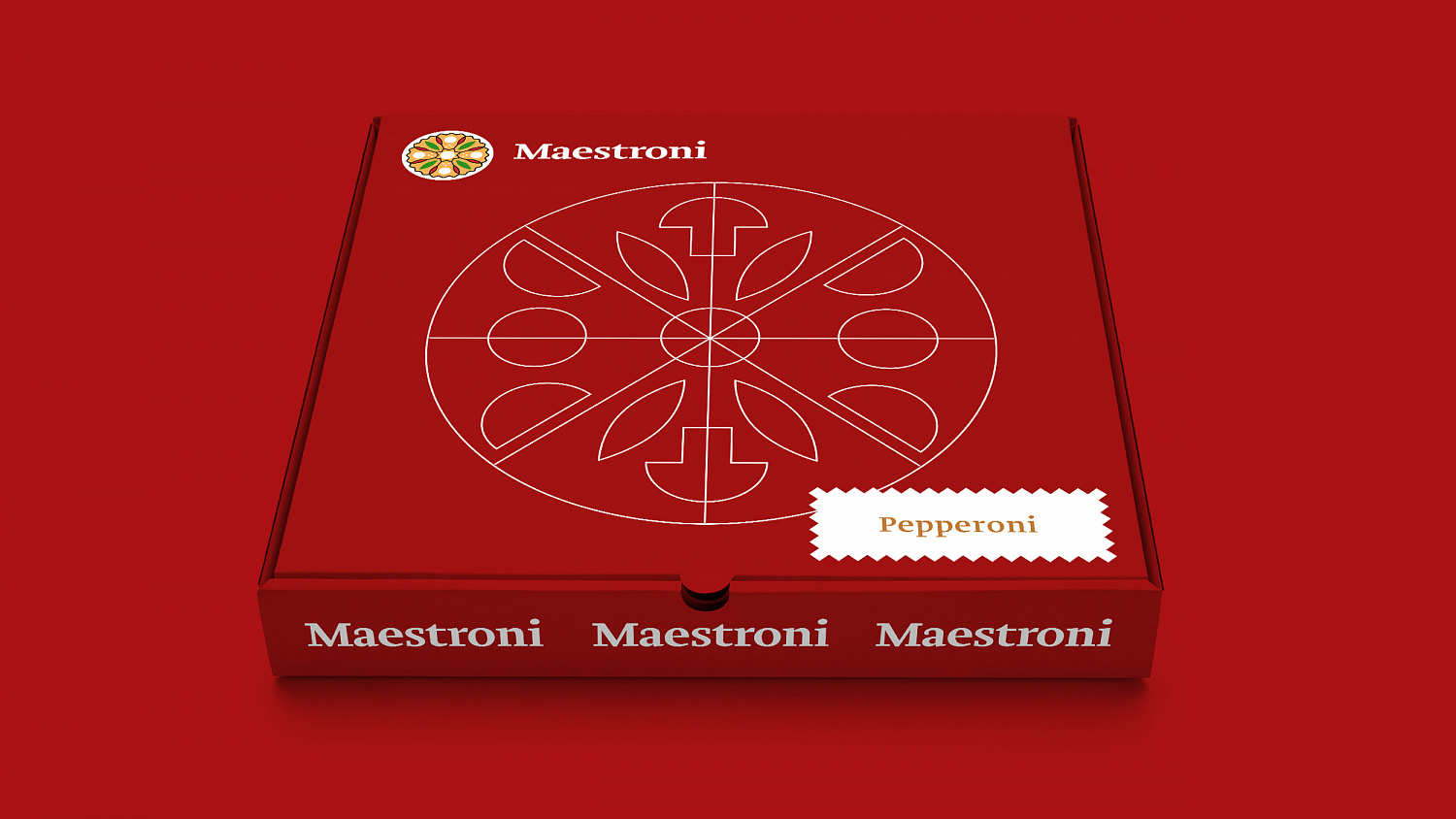 Walking through the center of the Dagestan capital, you can unexpectedly find yourself in real Italy. Those who will not believe their eyes will be convinced of the reality of what is happening by smells and tastes. Yes, it's not a fantasy. This is the Maestroni restaurant.

The name is derived from the word maestro, which means "maestro, chief master" in Italian. Typical for Ital. the language ending oni (consonant with Peperoni) emphasizes geographical affiliation.

In the Maestroni kitchen there are not just chefs, but real maestros of Italian and Caucasian cuisines.
They carefully treat the original family recipes received from older generations, and confirm their name of the masters every day.
According to the brand legend proposed by us, this title was awarded to the chefs by the guests of the restaurant as the most worthy in their profession. And our chefs constantly confirm such a high title with delicious snacks, exciting main dishes and tempting desserts. With their art, Maestroni maestros awaken the best feelings. And the feeling of pleasant satiety in their row is not the last! People sincerely love our restaurant for its major mood. For the service, played as if by notes. For the range of pleasant emotions that our visitors take away from here every day, year after year.

In Maestroni you will be offered not only hot Italian "hits" - pizza, pasta, lasagna - but also selected dishes of Dagestan cuisine. What a magical miracle cakes here! They say that for the sake of them and the local kurze dumplings, guests come even from across the seas. Because truly delicious cuisine, like real hospitality, knows no boundaries.
The logo design is inspired by the solar symbol. This symbol is often found in famous Italian mosaics, as well as a well-known symbol in Dagestan culture.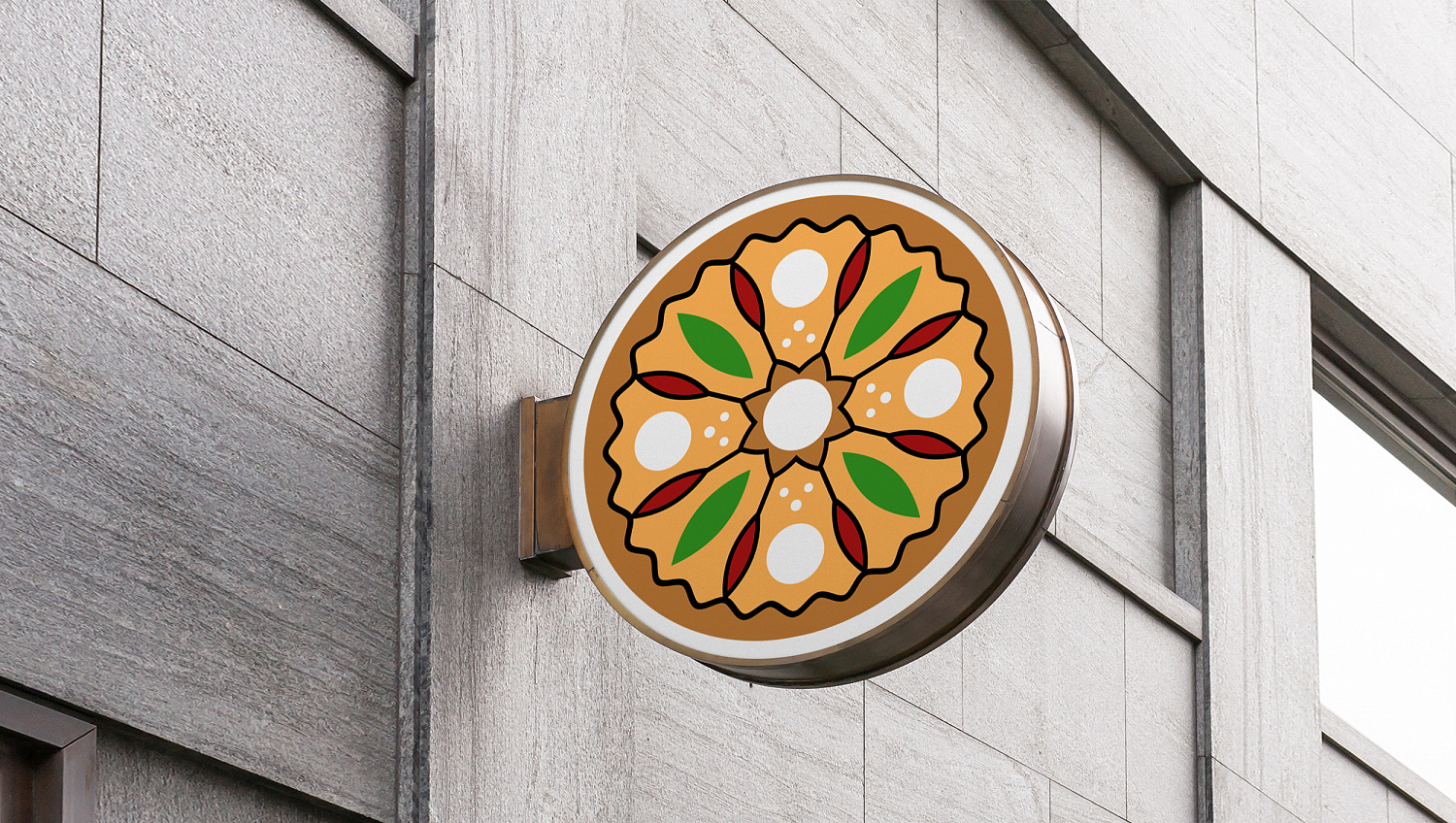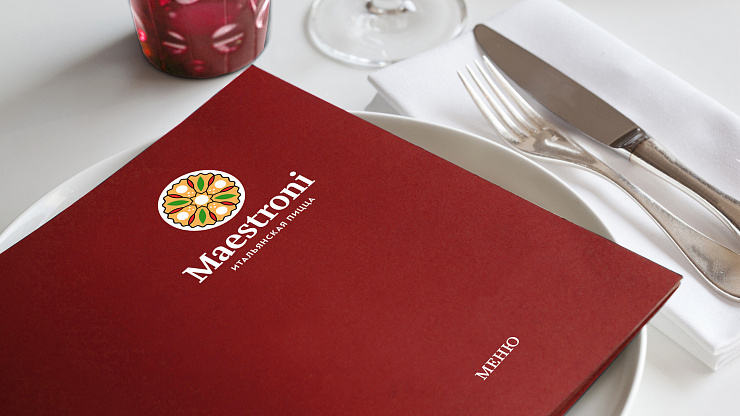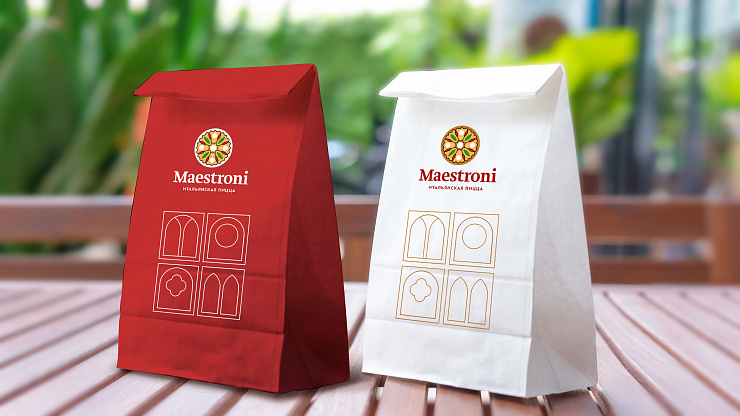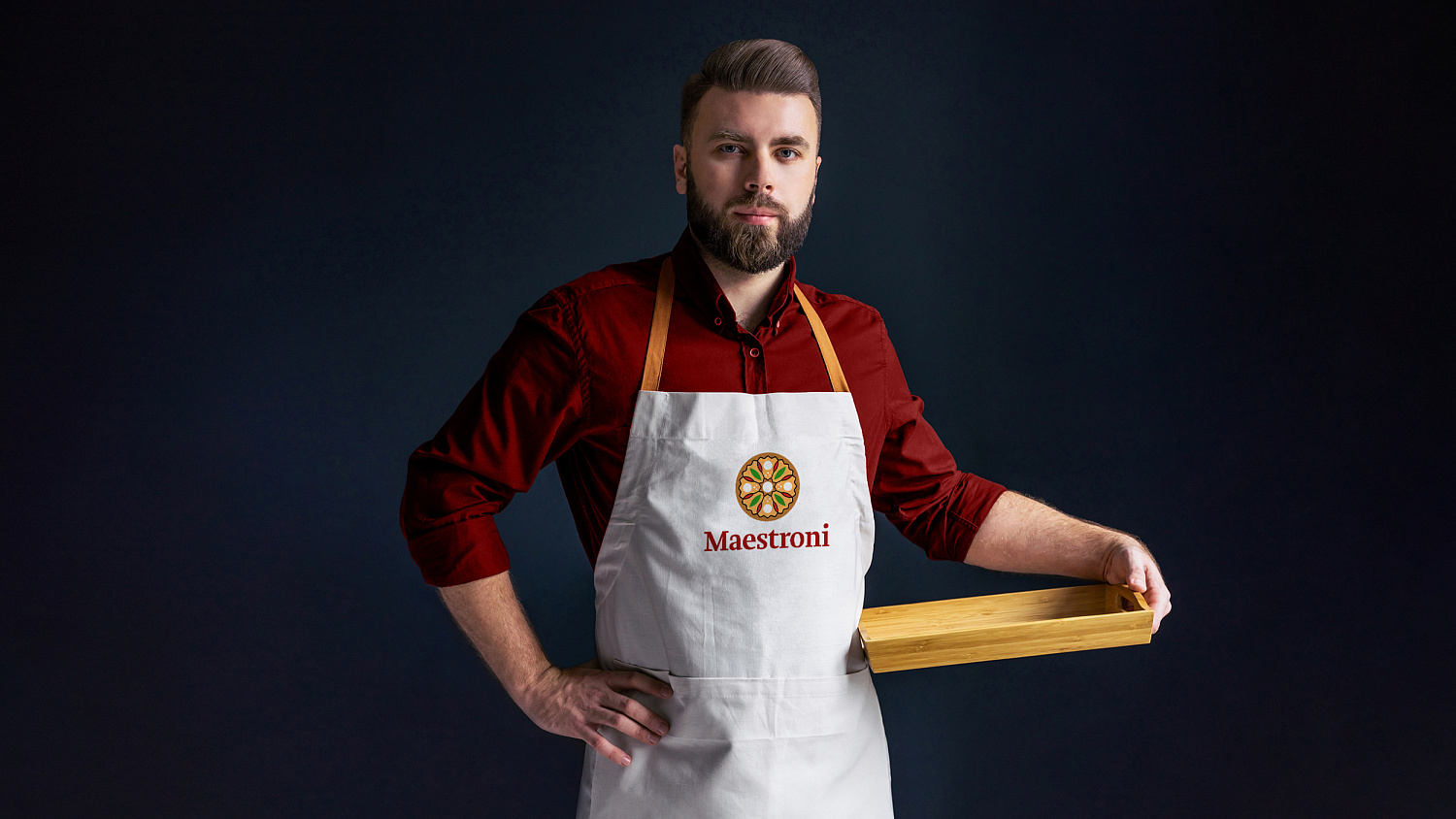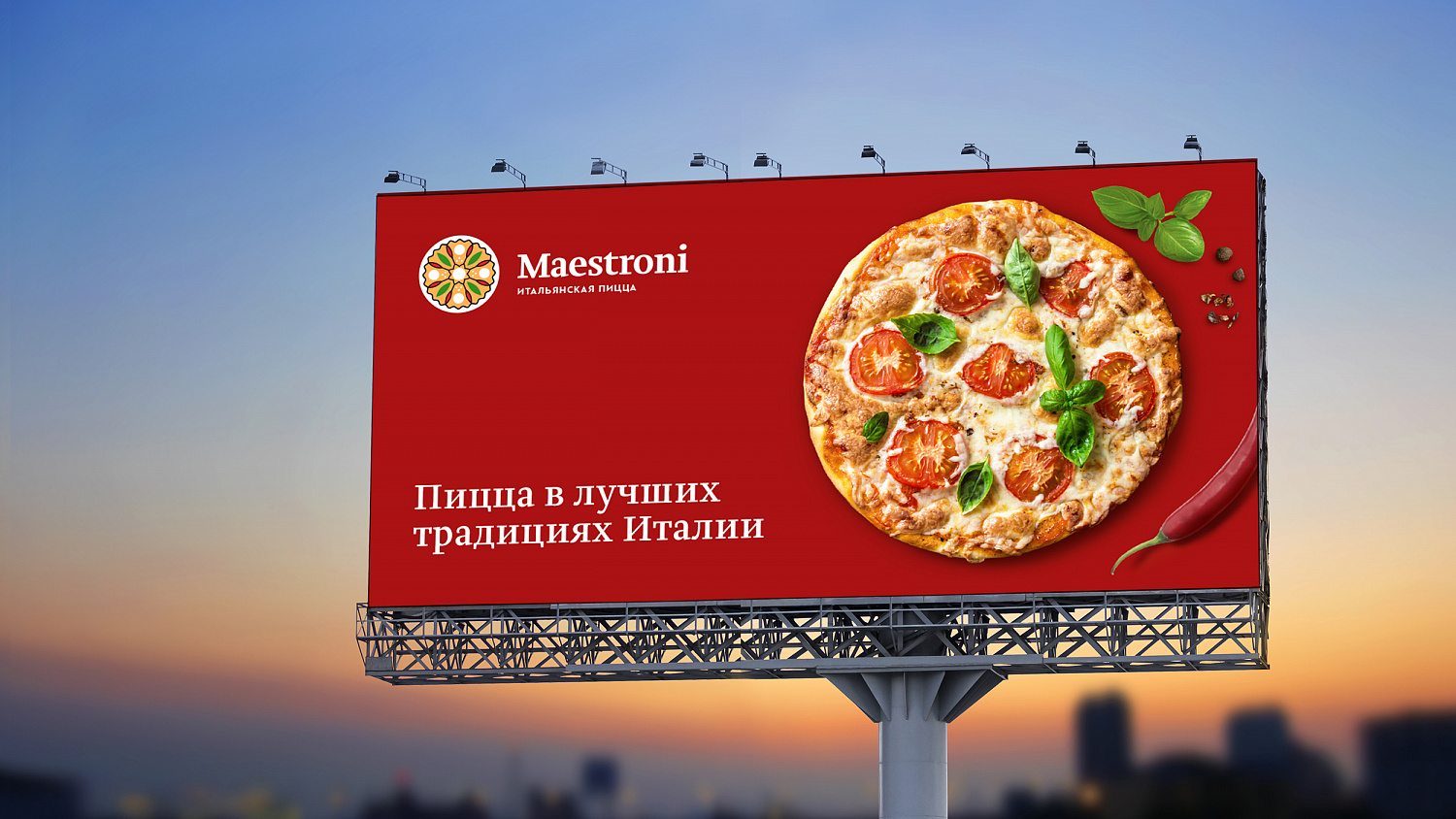 Project Team:

Anastasia Tretyakova — Executive Creative Director,
Svetlana Kurenskaya — designer,
Galina Evdokimova — copywriter,
Arina Matyola — Project Manager,

​Alexey Andreev — Managing Partner,
Anna Lukanina — Managing Partner,
Ksenia Parkhomenko — Executive Director,
Daria Vedernikova — Director of Communications and PR,
Daria Mukhina — PR manager.