President Provence
Add to Favorites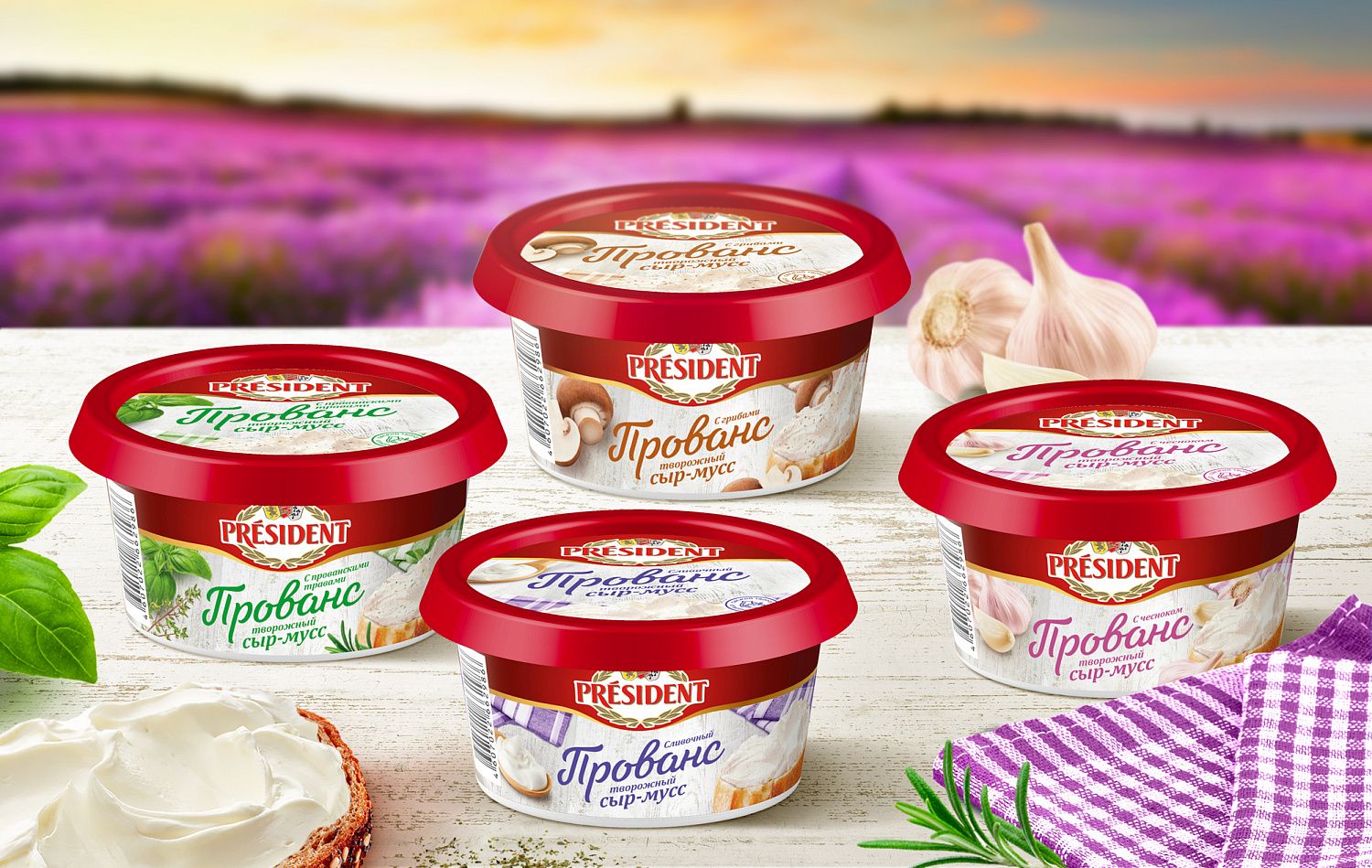 Depot team redesigned the packaging of the President brand in the style of «Provence».

Sometimes we forget that there are so many pleasures in our life.
A product line Provence provides the opportunity to feel an appetite for life.
A new line of cream cheeses was released in 2019, but the packaging didn't reflect emotions of the brand. Cheese mousse is a unique product on the market.

President brand team came up with the idea to redesign the packaging. We changed the position of the design elements to convey the delicate flavour of the product and the atmosphere.
We enhanced the logo on the packaging, changed the font to look more harmonious. All ingredients are clearly visible now. We also painted a breakfast overlooking the lavender fields. The colour of the tablecloth varies according to taste.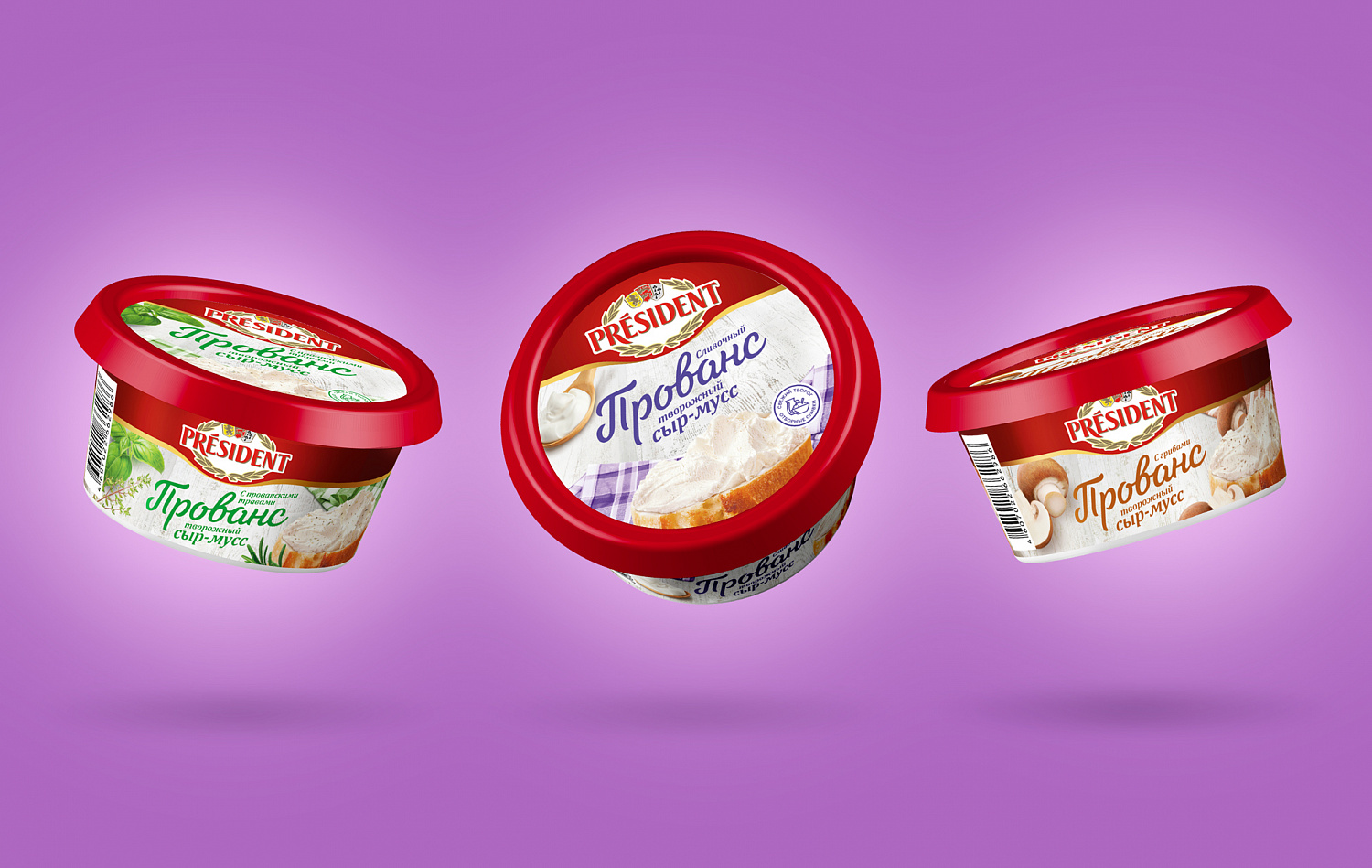 The packaging in the new design confirms the highest European quality of the products. The new category overlaps with the grilled cheese category but it is perceived as healthier and a more natural product.

We created the design of the packaging for 4 positions with different flavours.