Irsimo
Add to Favorites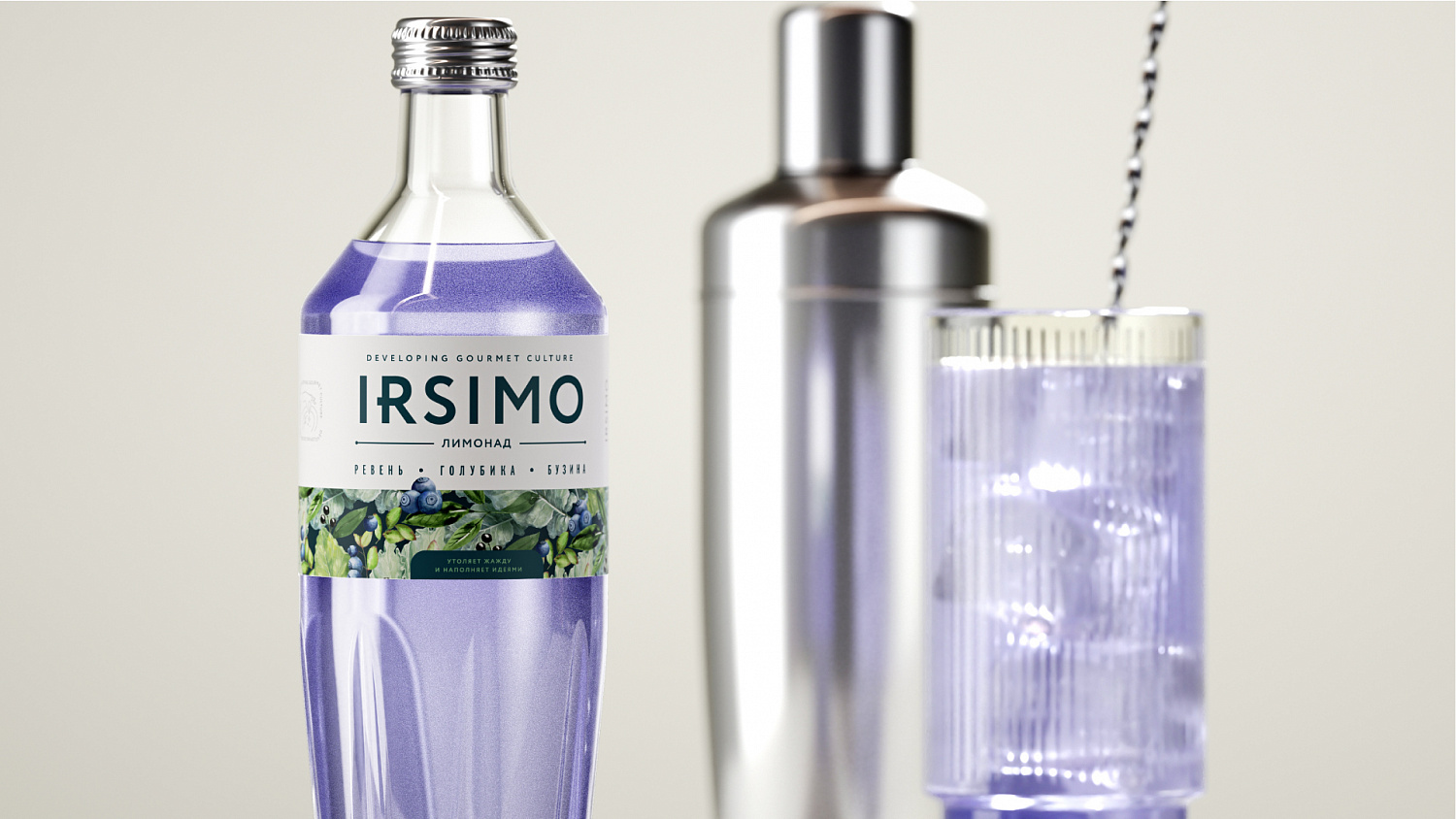 The brand name Irsimo derives from the Chechen word "irs", meaning happiness. As well as denoting feelings of light euphoria, the word is also euphonic, making it easy to read and remember. And for those who know the language, it will be a real joy to drink a beverage that has its roots in the word happiness.

The design concept is based around a cocktail shaker. This image effectively conveys the beverage's novel taste and its versatile nature. The watercolor illustration is tastefully complemented by the classic layout of the text. A sophisticated blend of undulating shades topped by an airy section create the perfect balance of elegance and sophistication.

The straight cylindrical shape, tapering towards the bottom, resembles a cocktail shaker. Towards the bottom of the bottle there are rays which create a play of light and shadow on the drink itself. A symphony of elegance and classic sophistication.