SUNFAN
Add to Favorites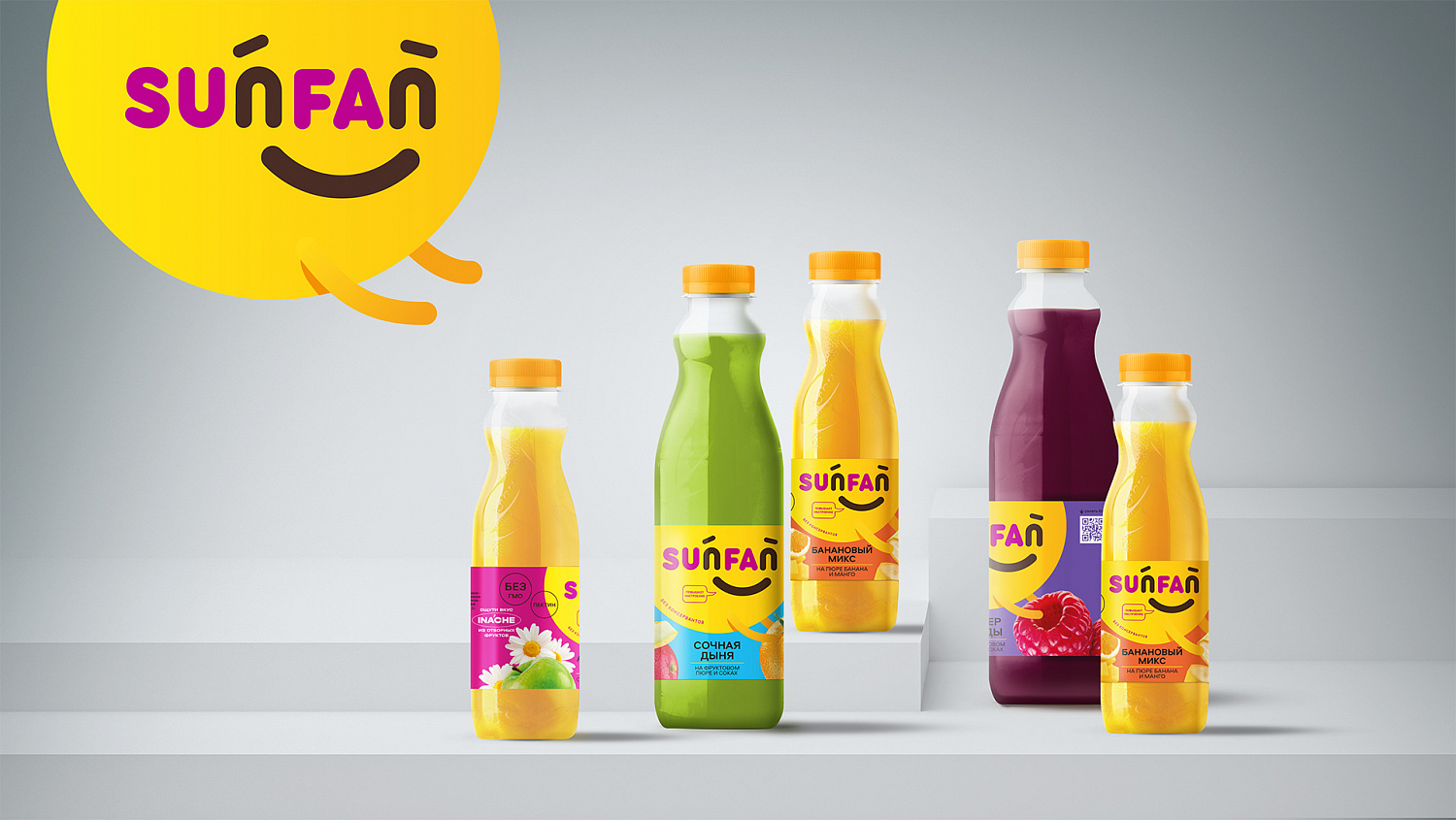 This country needs new positive emotions! SUNFAN is a new line of juice drinks from Inzare Group, a leading manufacturer of delicious drinks from Chechnya, a new federal player in the soft drinks market.

At Depot, we re-branded SunFan: we developed a stationing and platform, a communication strategy and a new label design for the brand.

The spirit of the brand and its values are the fact that this is a natural antidepressant – it is cheerful, energetic, sincere, empathic, moving forward.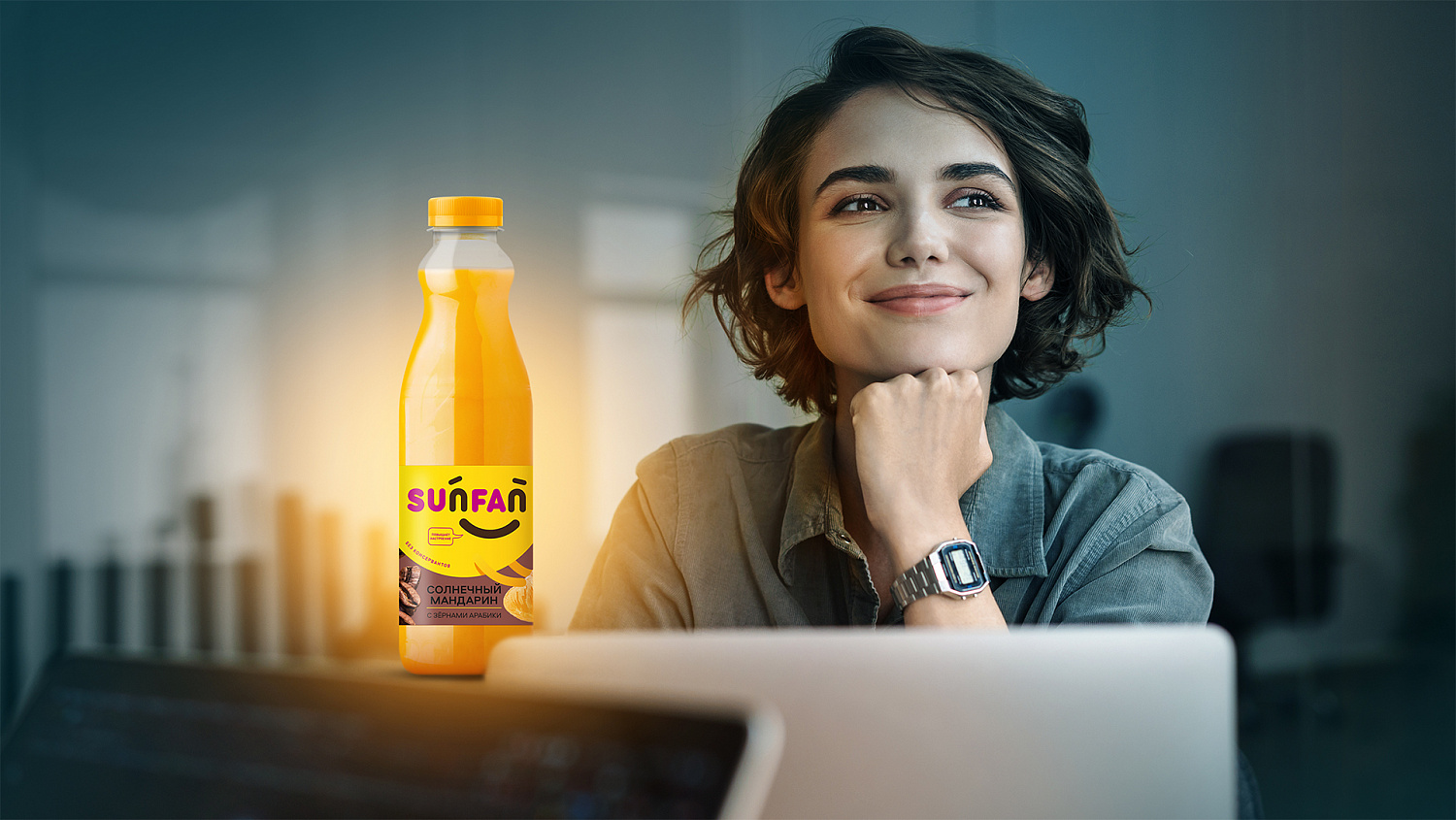 If there was a magic pill for stress, it would be attached to every bottle of juice. However, while scientists are working on this formula, the brand offers to its customers a range of working solutions to overcome anxiety, stress and depression, as well as a compensation for the lack of sun due to the long winter and inaccessibility of high-quality fruits and vegetables to many customers in Russia. The brand's Big Idea is a juicy therapy.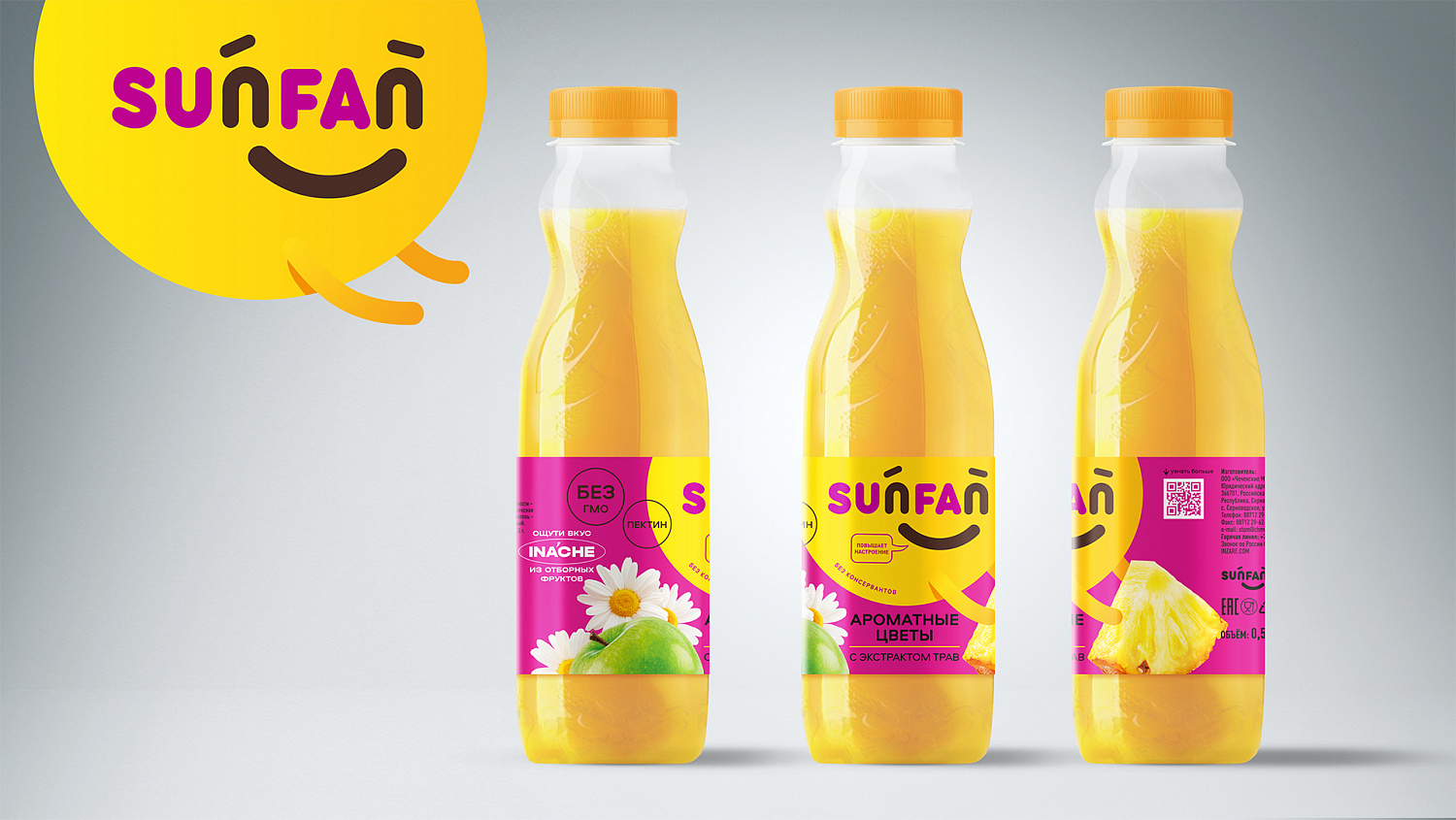 The layout was created and developed jointly by Inzare Group, Dohler and Depot according to the brand positioning concept.
Drinks contain nutrients, vitamins and minerals that promote the production of the hormone of happiness, reduce stress levels and provide a positive charge. Also, drinks contain one of the highest rates of added natural juice in the category, which in some SKUs reaches about 75%. As a result, the product turned out to be not only tasty, but also healthy.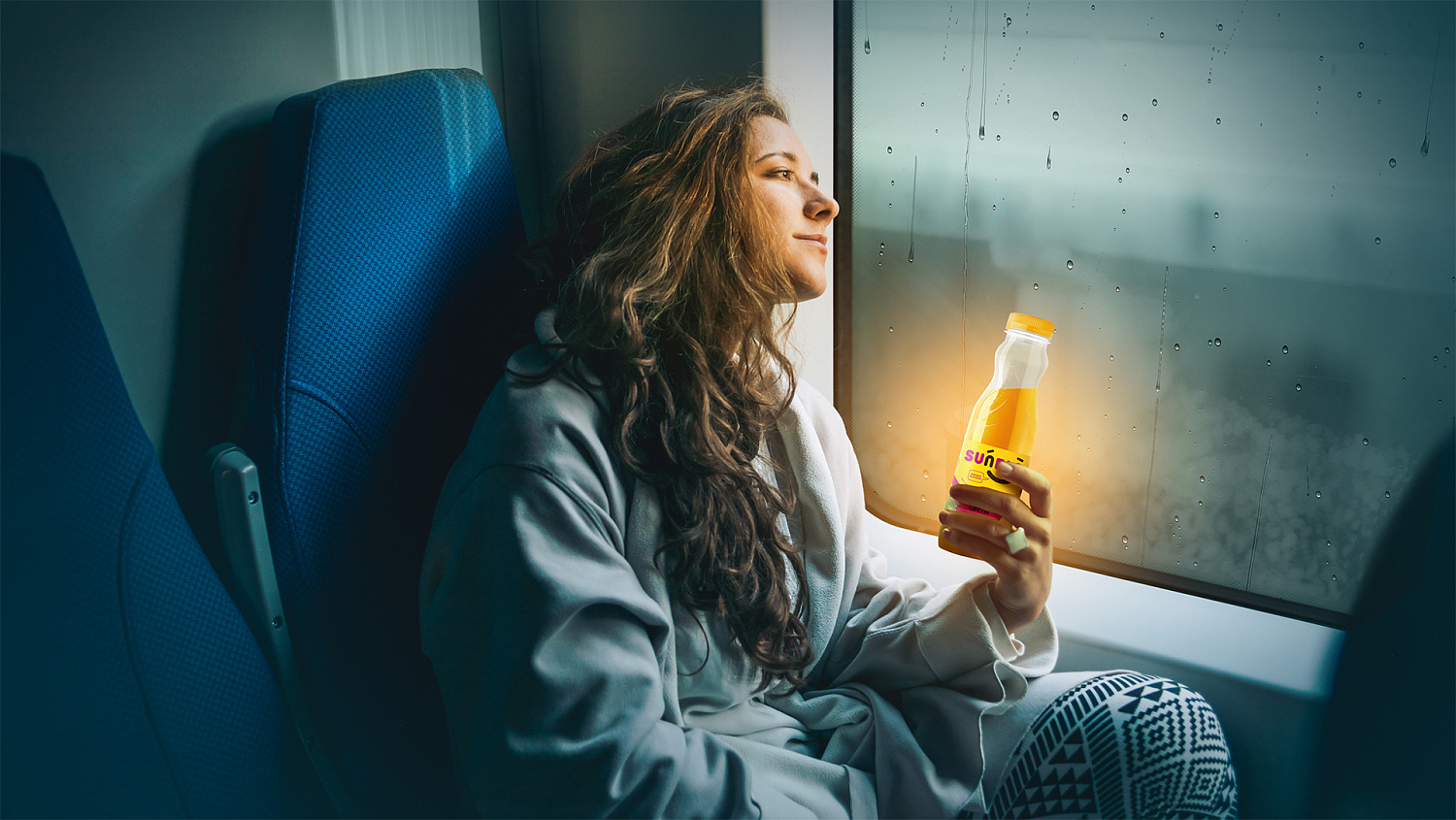 SUNFAN is a bright and sonorous name, a natural antidepressant and moodbooster.
Such positioning allows the brand to engage its own growing niche between functional and healthy drinks.
As a result of research, Depot strategists have identified unique product characteristics and are demanded by consumers - functional drinks do not have the best taste, and everything tasty, as a rule, contains a lot of sugar, or there is a "chemical" taste of fruit. Besides, most functional drinks are designed to "give" some new qualities to the consumer, but there is practically no product that will compensate for the loss or deficiency (for example, vitamin D)," comments Strategy Director Farhad Kuchkarov.

The concept has sparkled with new colors after the pandemic, and now the drink calls on restoring the lack of positive and pleasant emotions with the help of natural juices and supplements of trace elements and vitamins with scientifically proven effectiveness.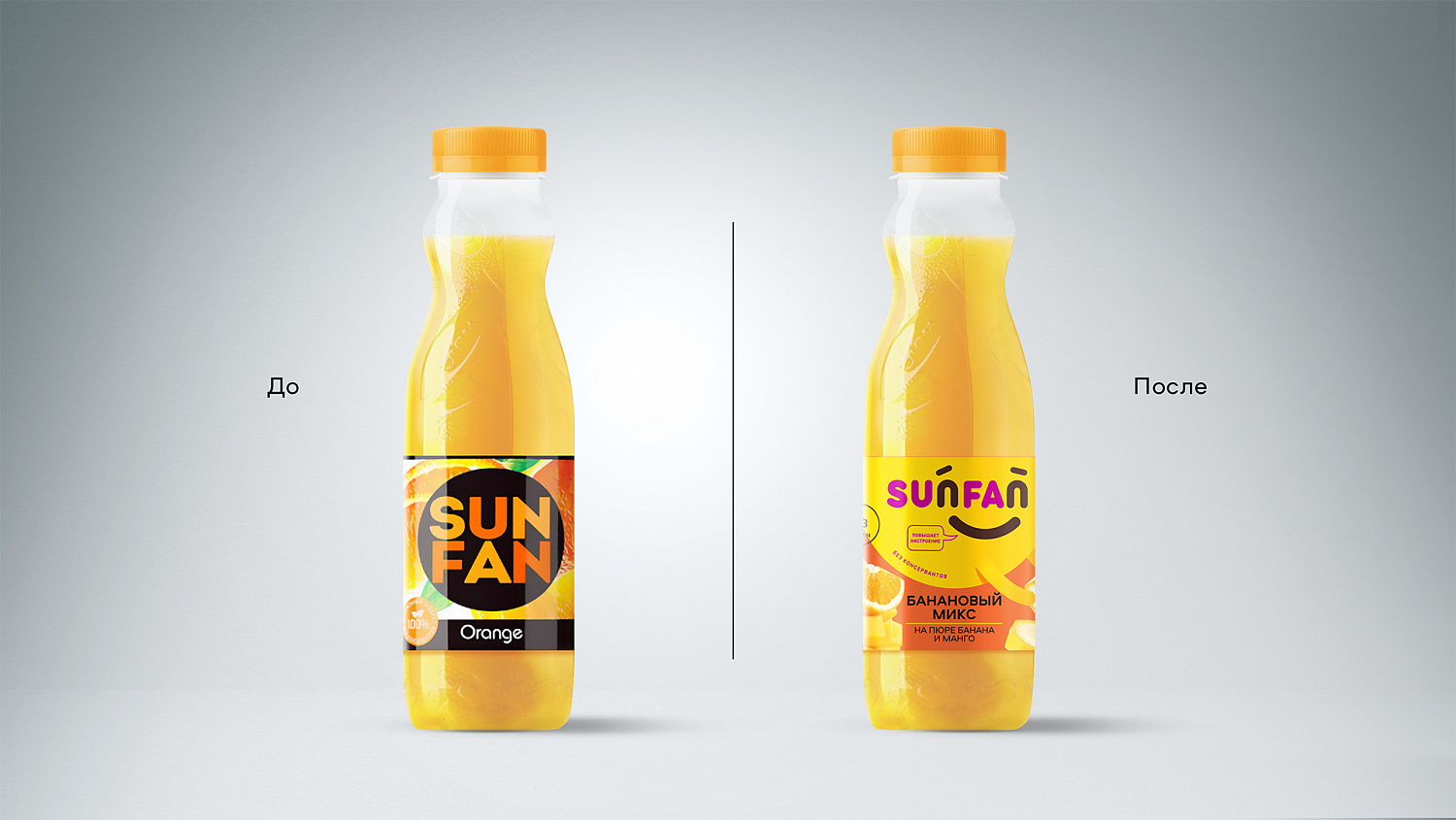 In the center of design composition, a kind and gentle sun is placed. Sunbathing helps to get vitamin D, that is essential for the production of the happiness hormone and mood enhancement. Besides, sun saturates fruits with positive and energy, it is from these fruits that the product consists. Such energizing, positive trait is also conveyed by the bright background colors and contrasting elements, which gives a sense of fullness and richness of life.

In order for positive beverages to appear on the stores' shelves as soon as possible, we have developed a brochure for the INZARE GROUP, in which we thoroughly described an algorithm of interaction with buyers.