Brand architecture
Brand Architecture is the relationship structure between brands and sub-brands in the company's portfolio. It reflects the brand's portfolio strategy and is developed on the basis of brand positioning, plans and opportunities for the range of products and services and analysis of trends of the category.

Developing the brand architecture, we answer a lot of questions. Here are some of them:
– What size should the manufacturer's logo be on the product packaging?
– Should one produce a new line under the same brand or another one?
– How can one brand work with multiple audiences?
– How to distribute products or services in the company's brand portfolio?
– What should one do if a children's version appears?

Architecture is developed in accordance with the brand positioning and marketing strategy. If we talk about an existing brand, it is necessary to audit the portfolio of trademarks and products in order to determine the most promising ways of development.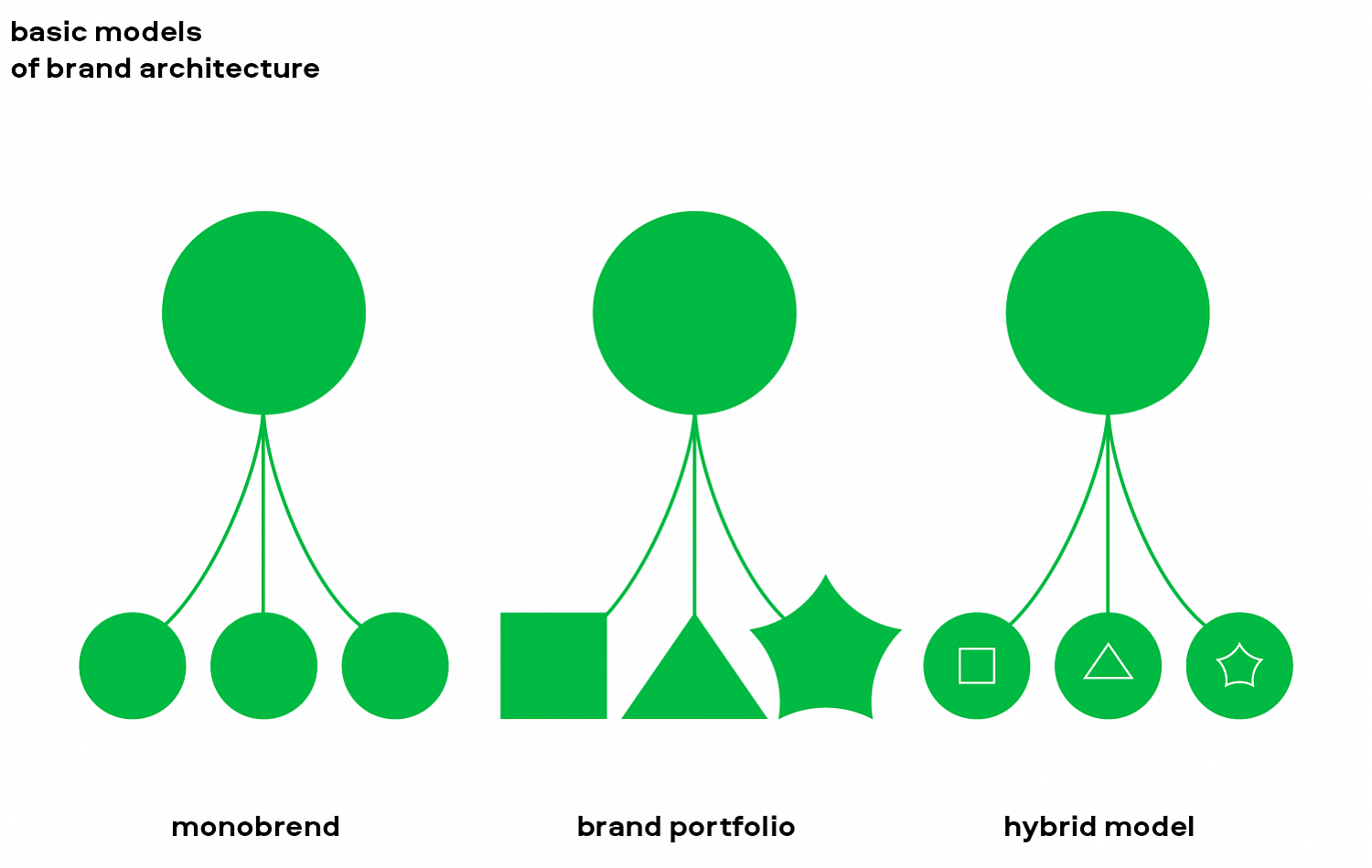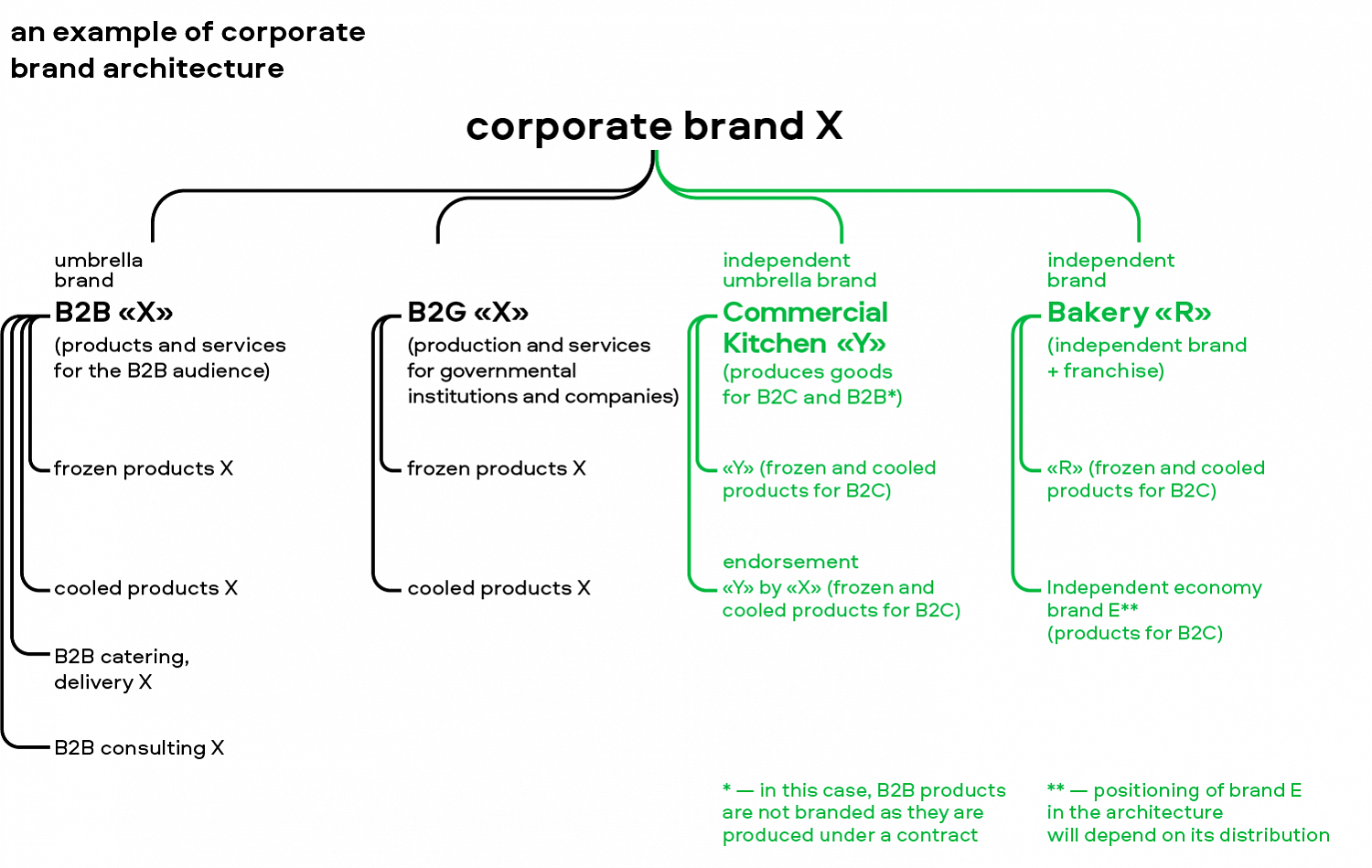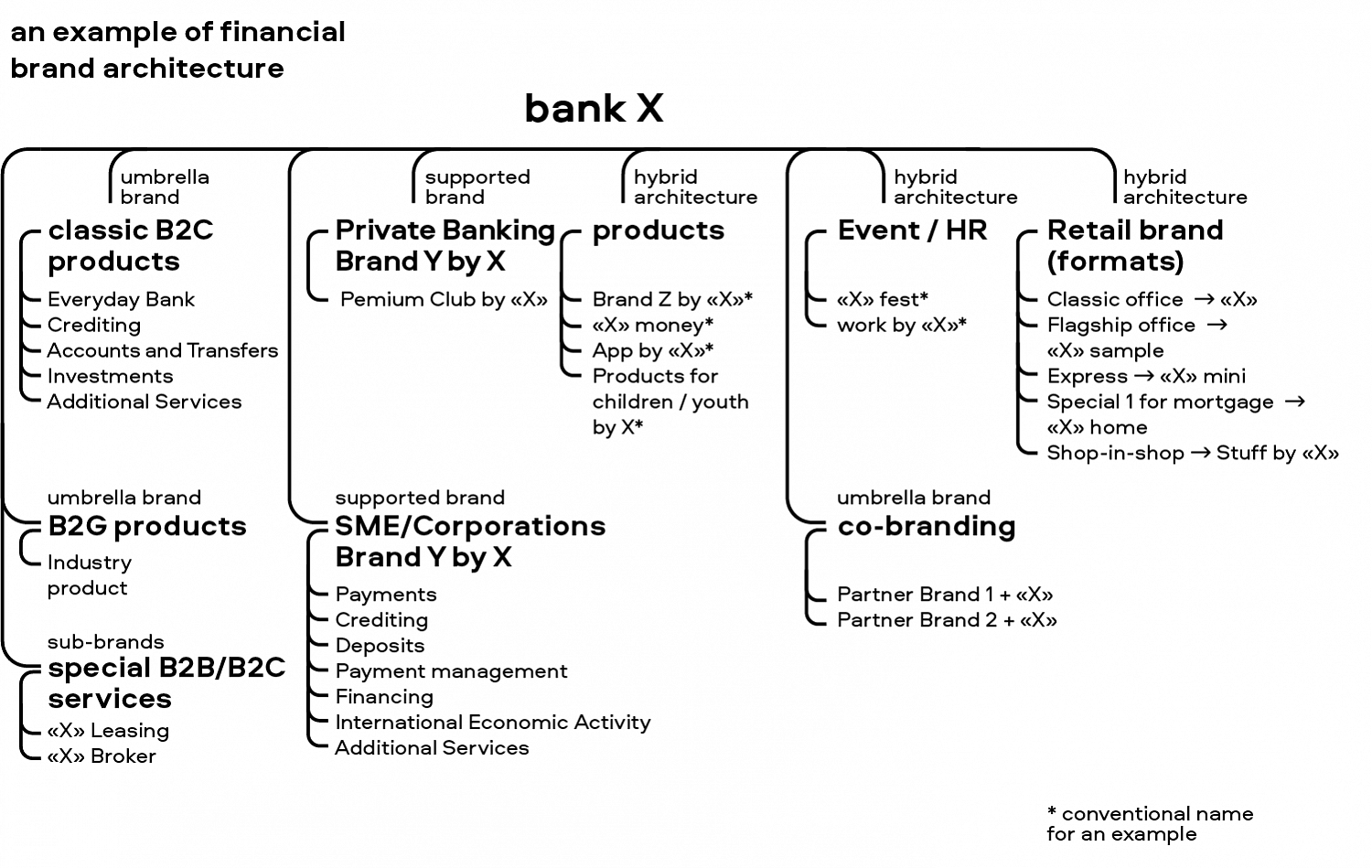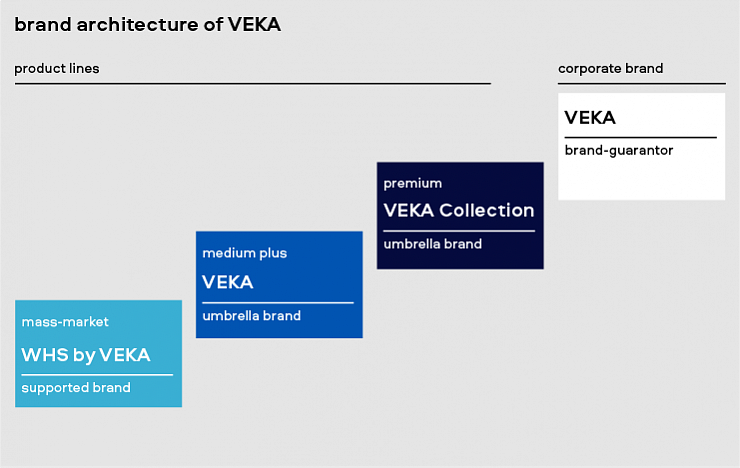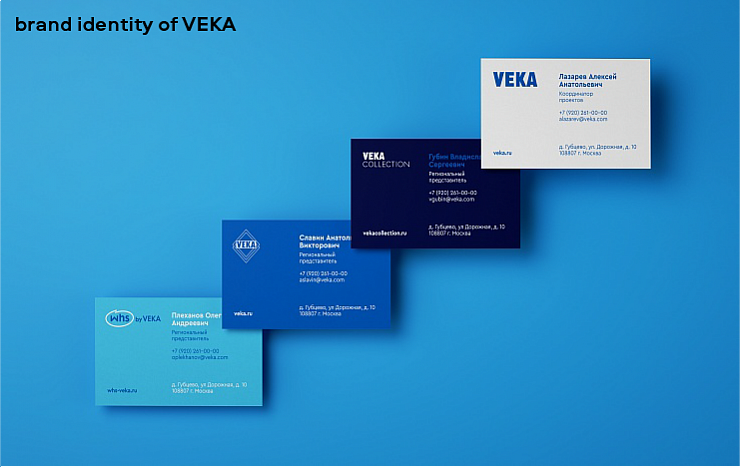 Samples: