EPDA
Add to Favorites
European Packaging Design Association is diverse member agencies come from more than 10 different countries, they are open to all generations, sizes & types of agencies. EPDA provides a platform to exchange, to network, and to learn together by involving different stakeholders of the branding & packaging value chain. EPDA events run to face-to-face, physical conferences per year on business-relevant topics in European cities from Helsinki to Barcelona and Portugal to Warsaw.


The two combined capsules represent the mutual responsibility — key moment for the connection between professionals in the field of design, love — a good attitude to colleagues, creativity — simple and effective solutions, and openness — no fear of expressing thoughts. The bright colors create the spirit of the association's moto: we share, we dare, we shine. The identity conveys the ultimate message understood equally in any language: sharing and bonding are at the very heart of EPDA's essence. Connecting helps building a collective culture and reinforcing the sense of community and friendship.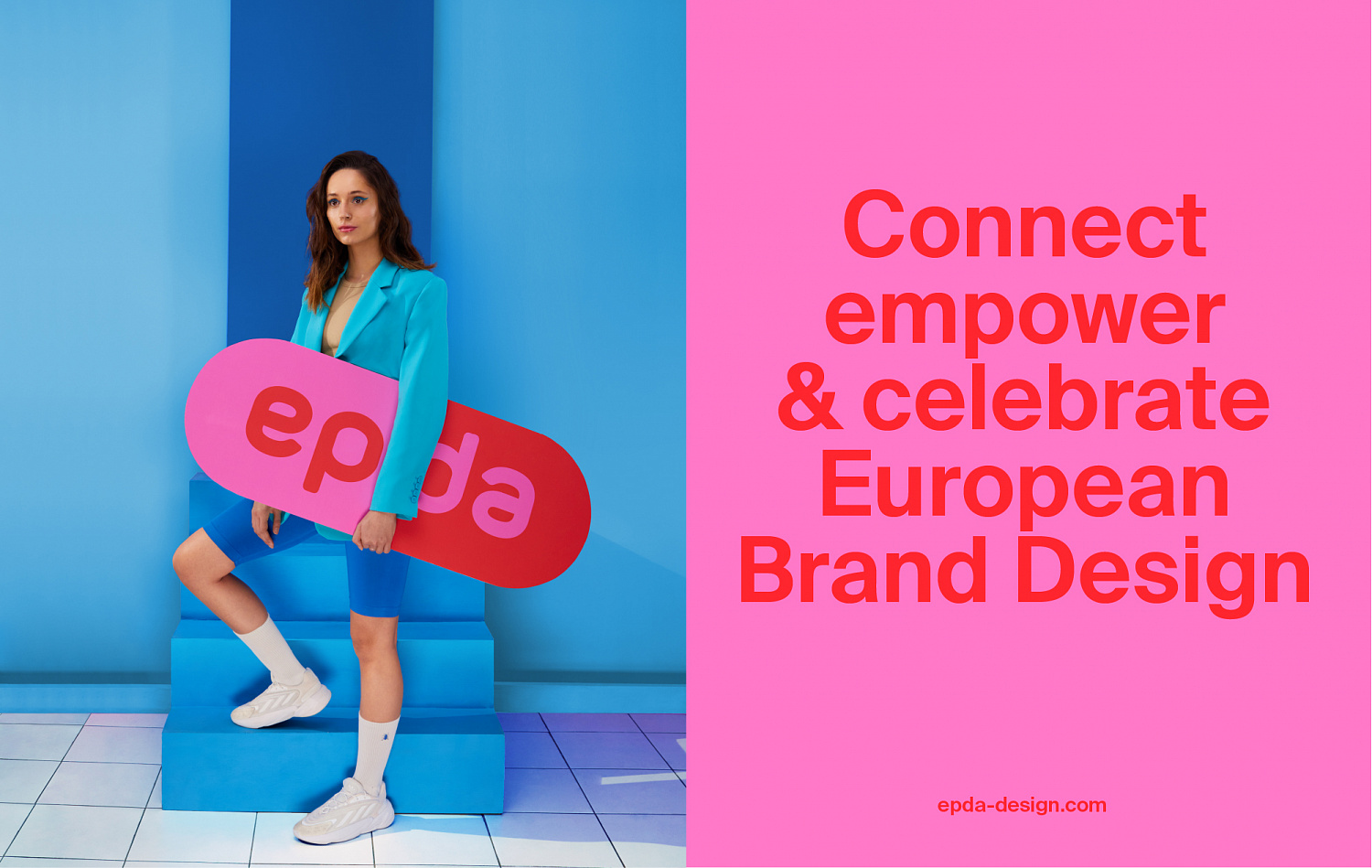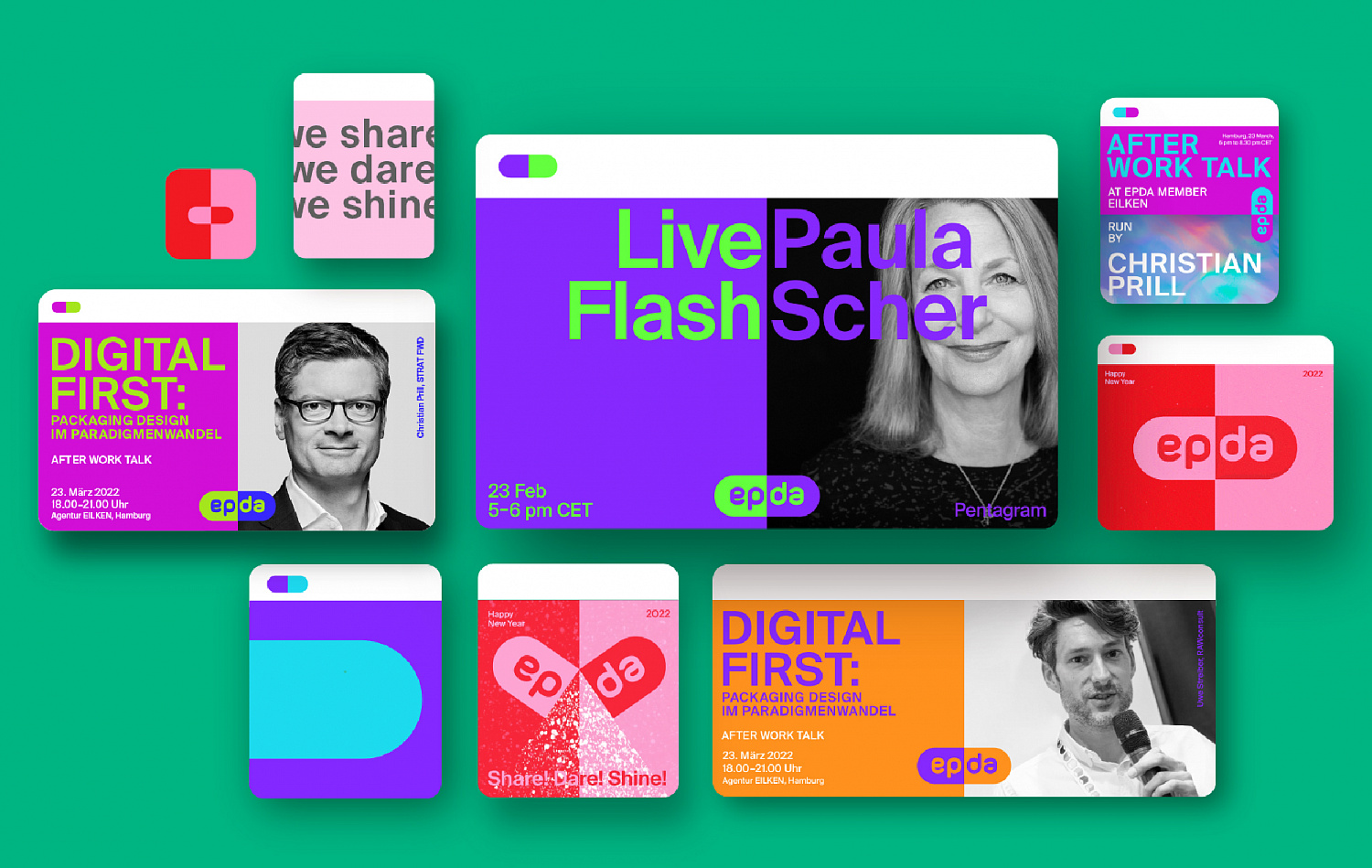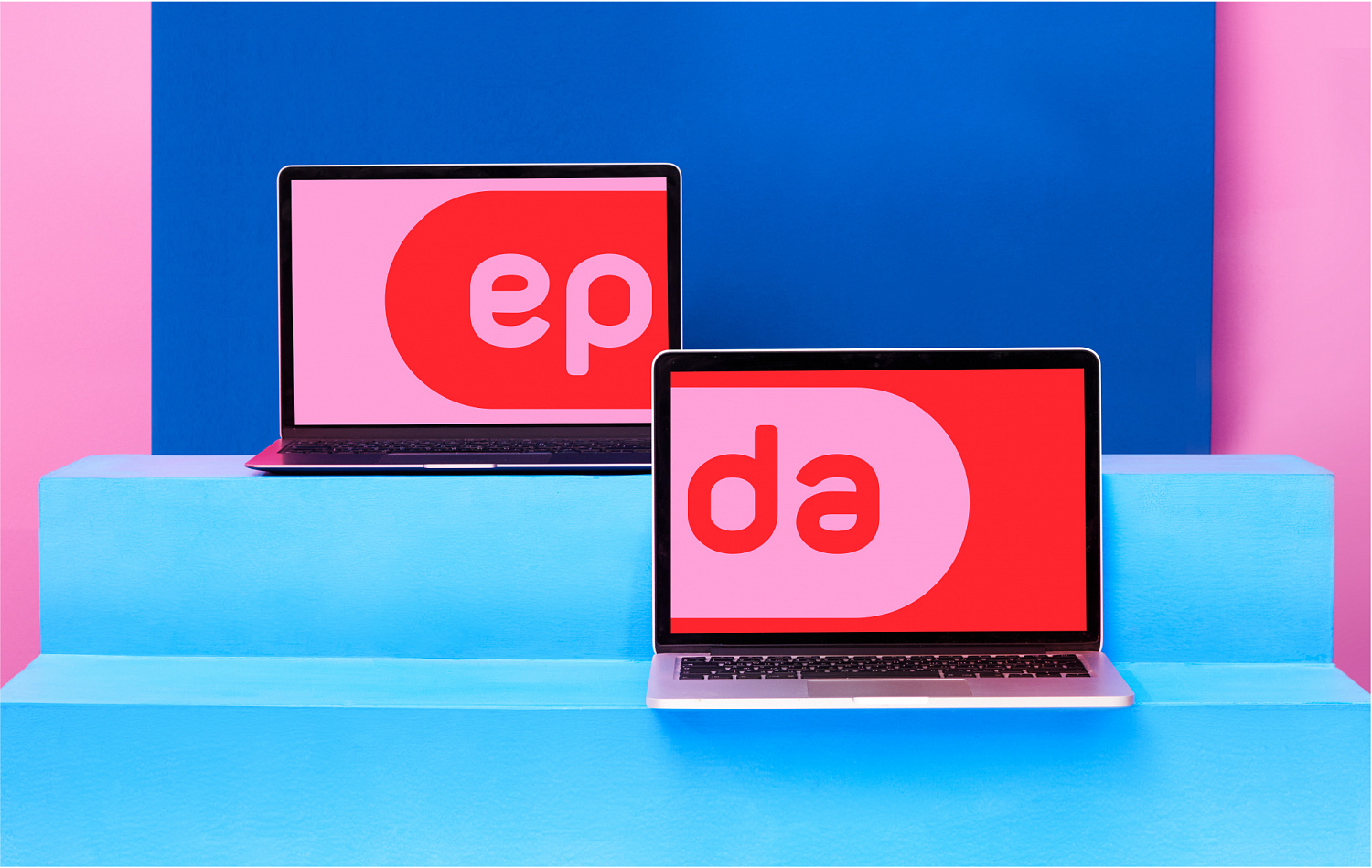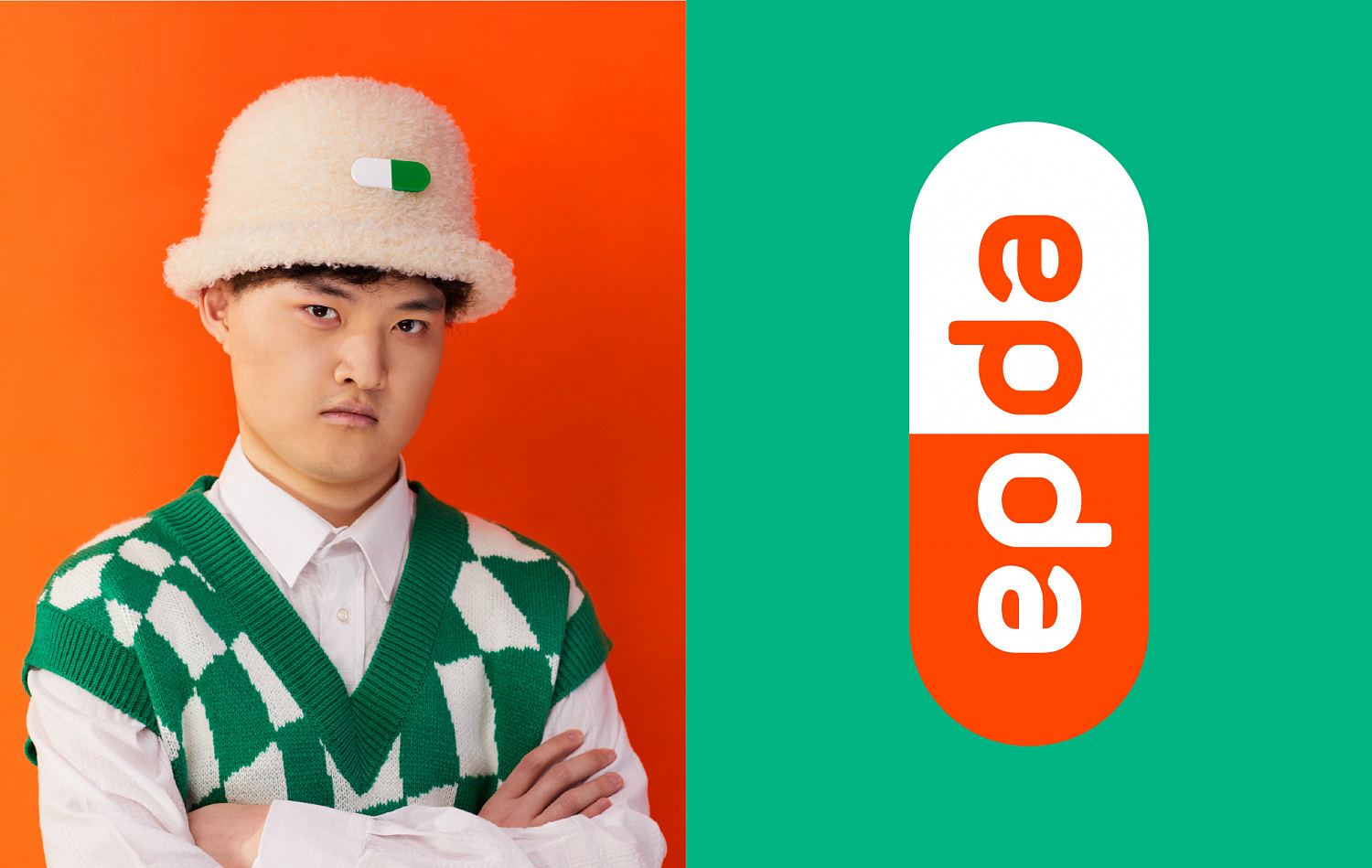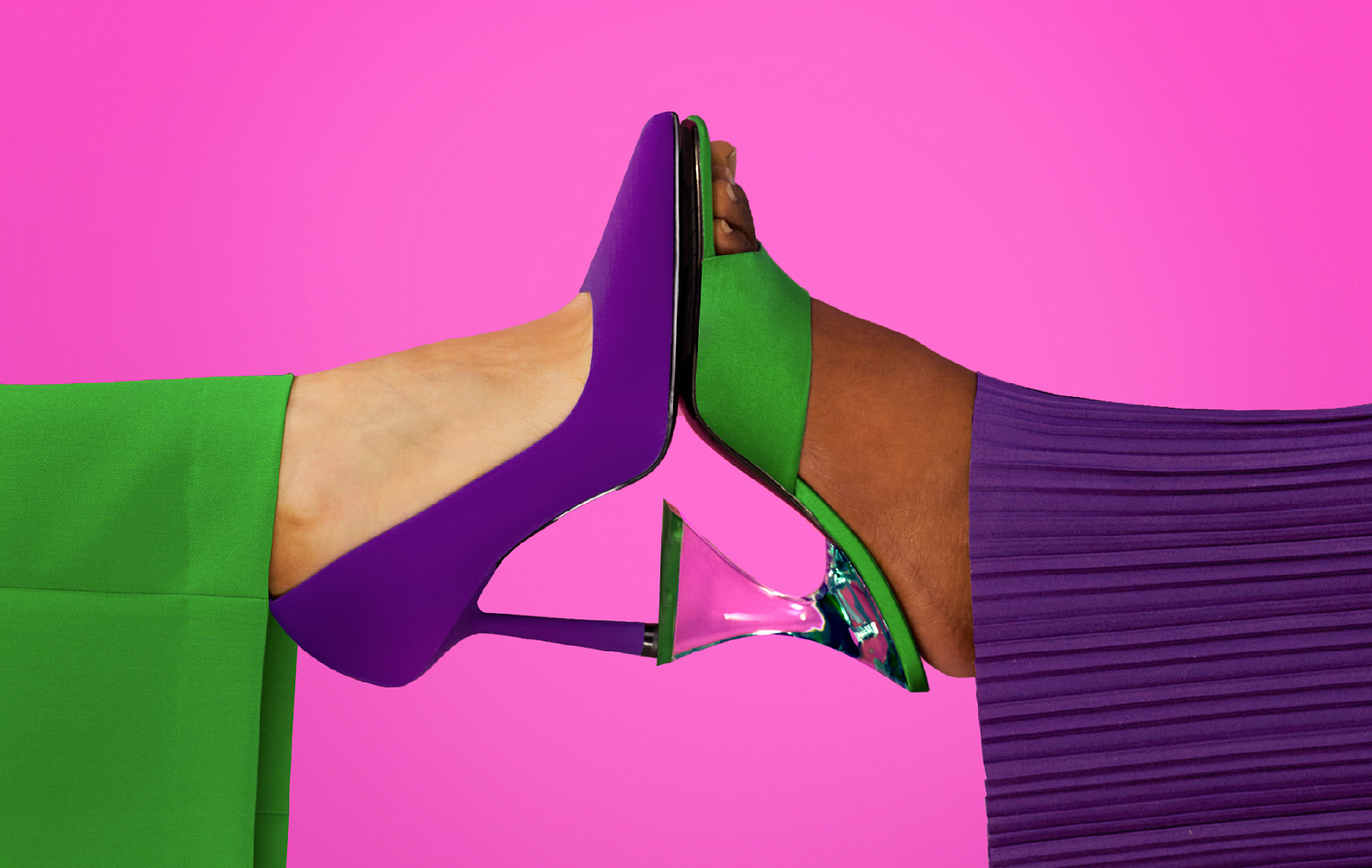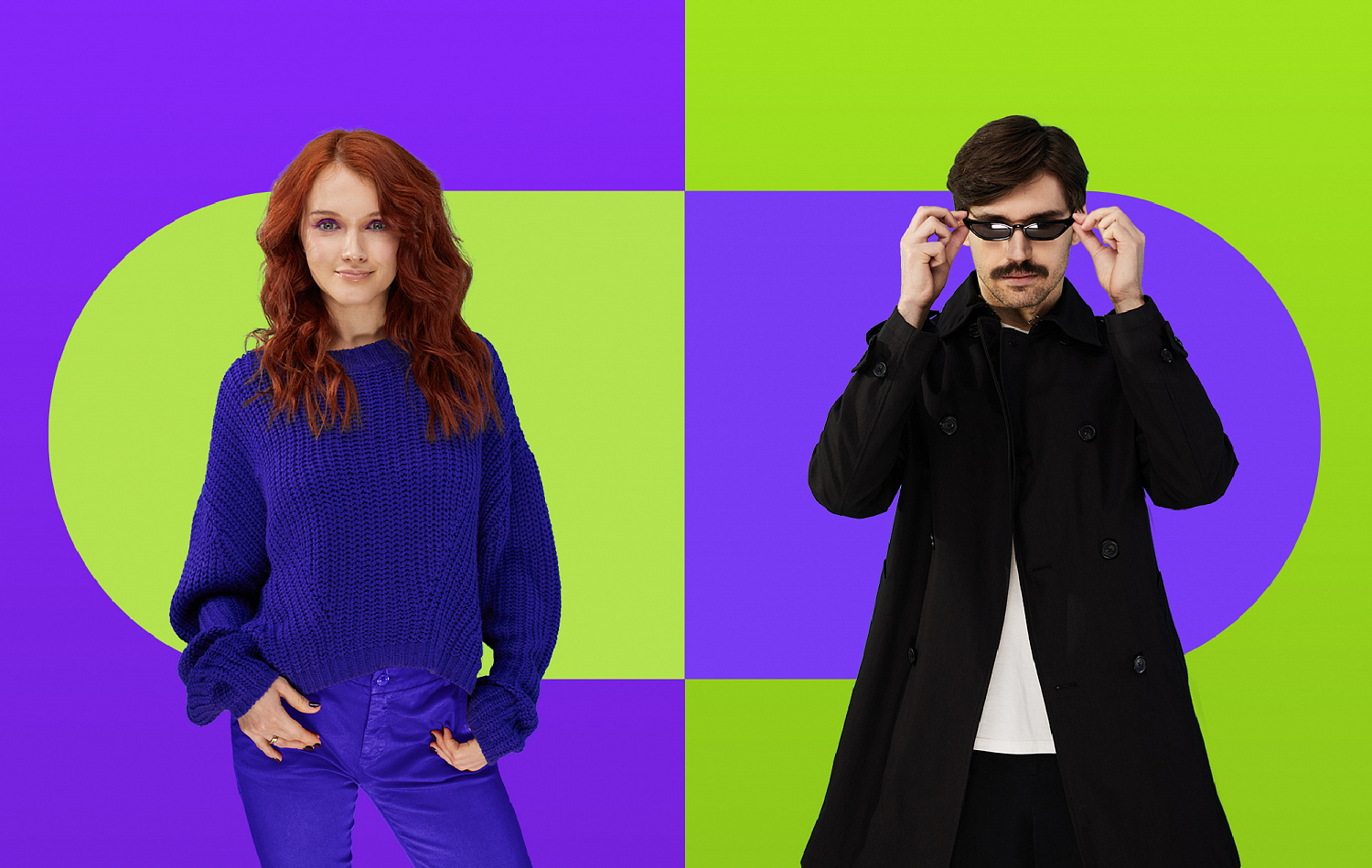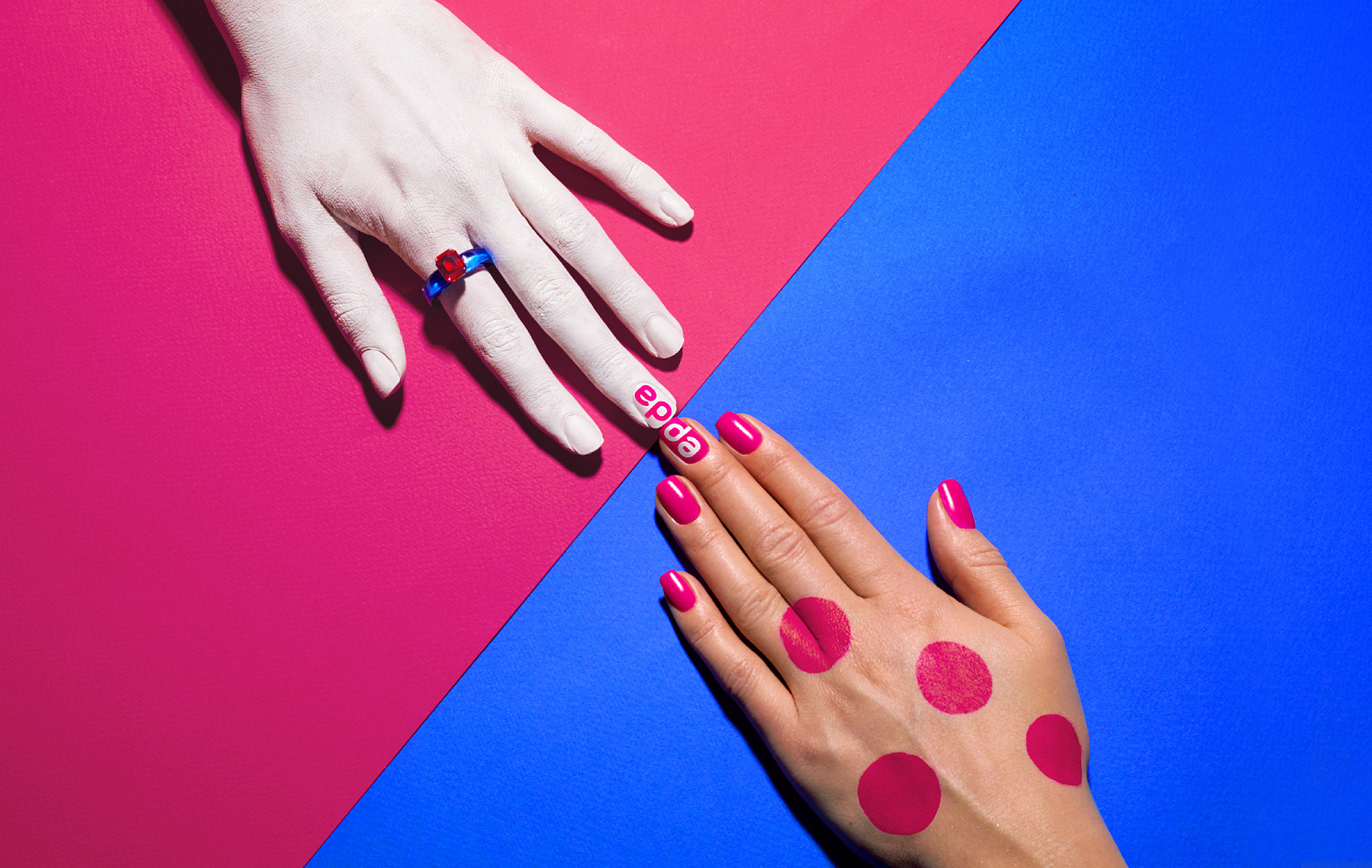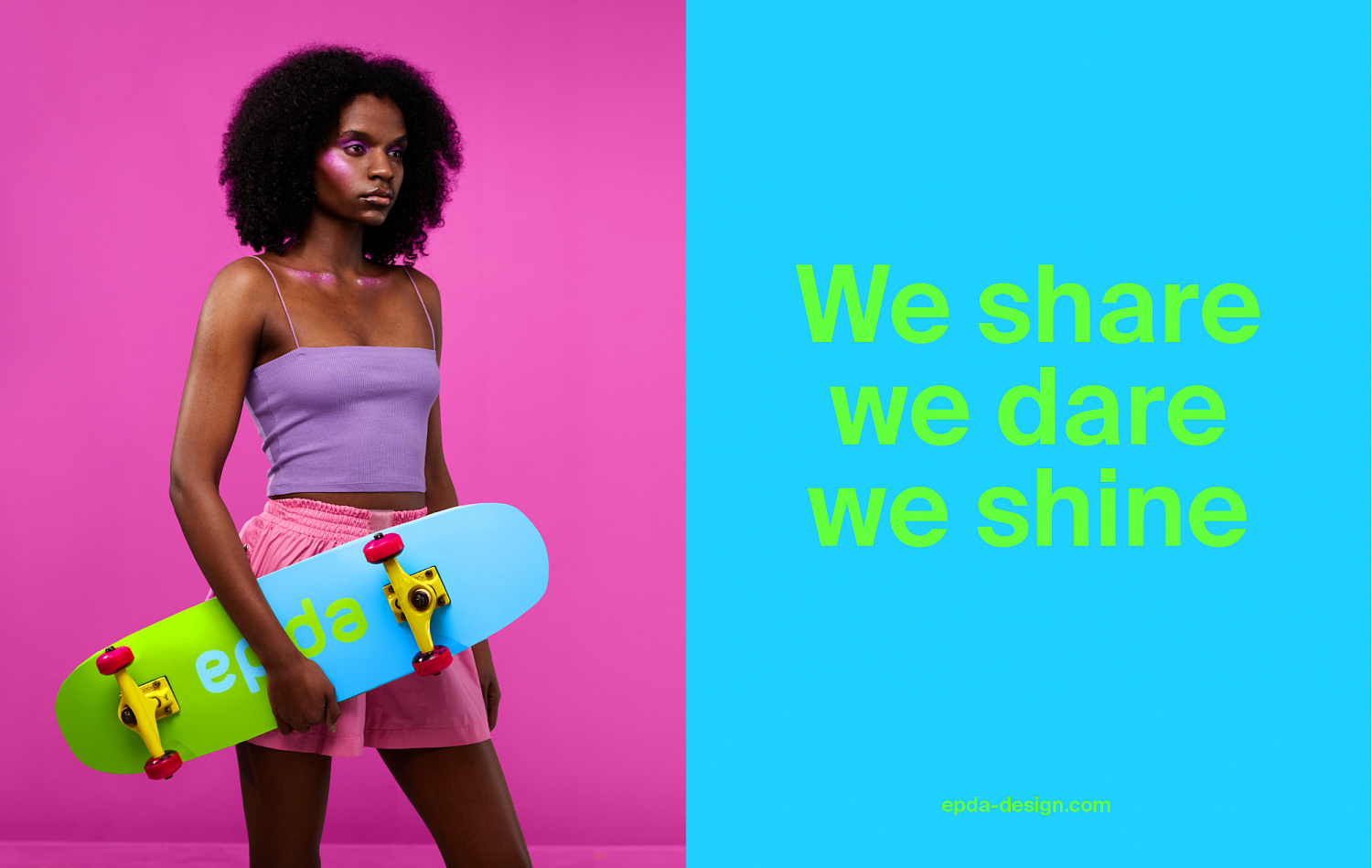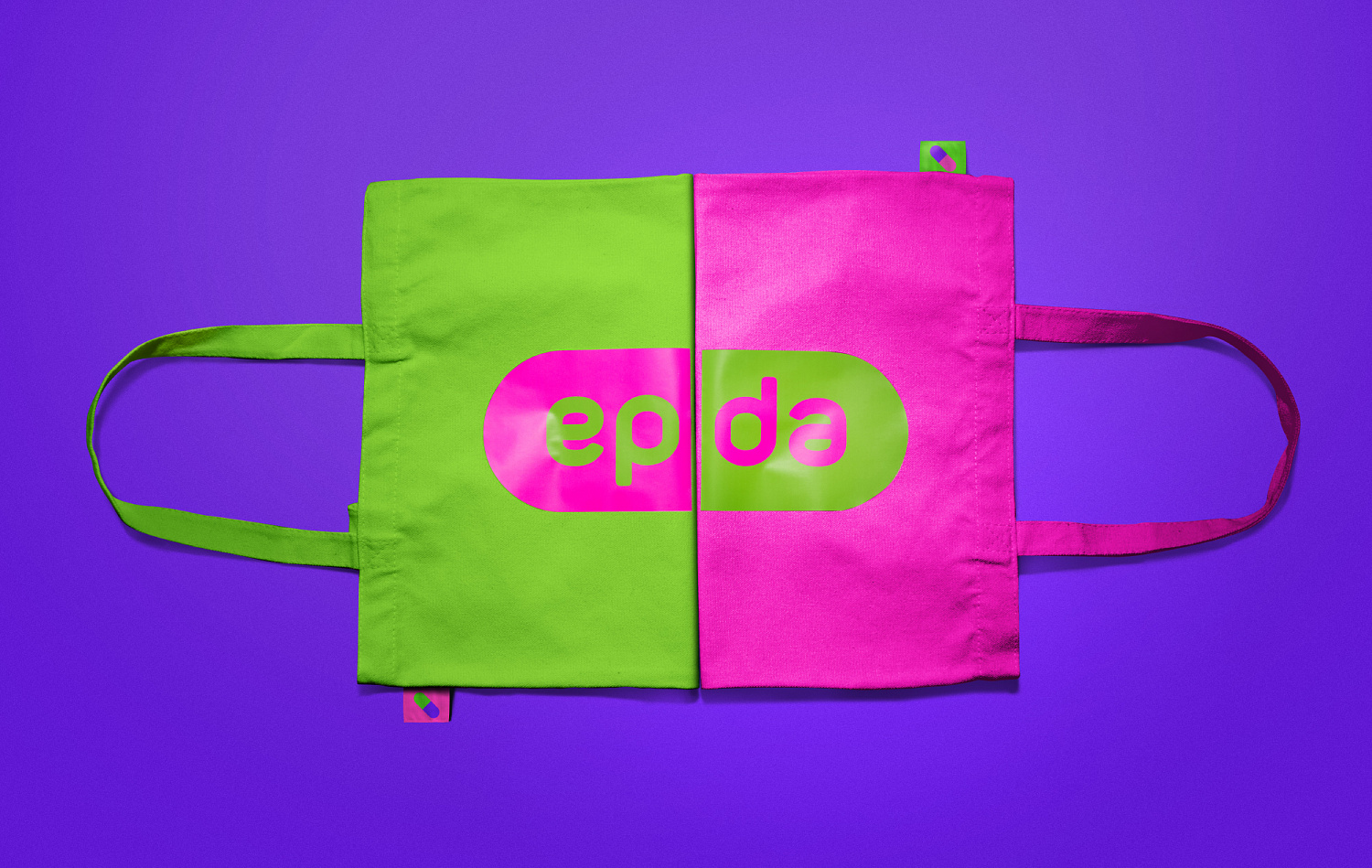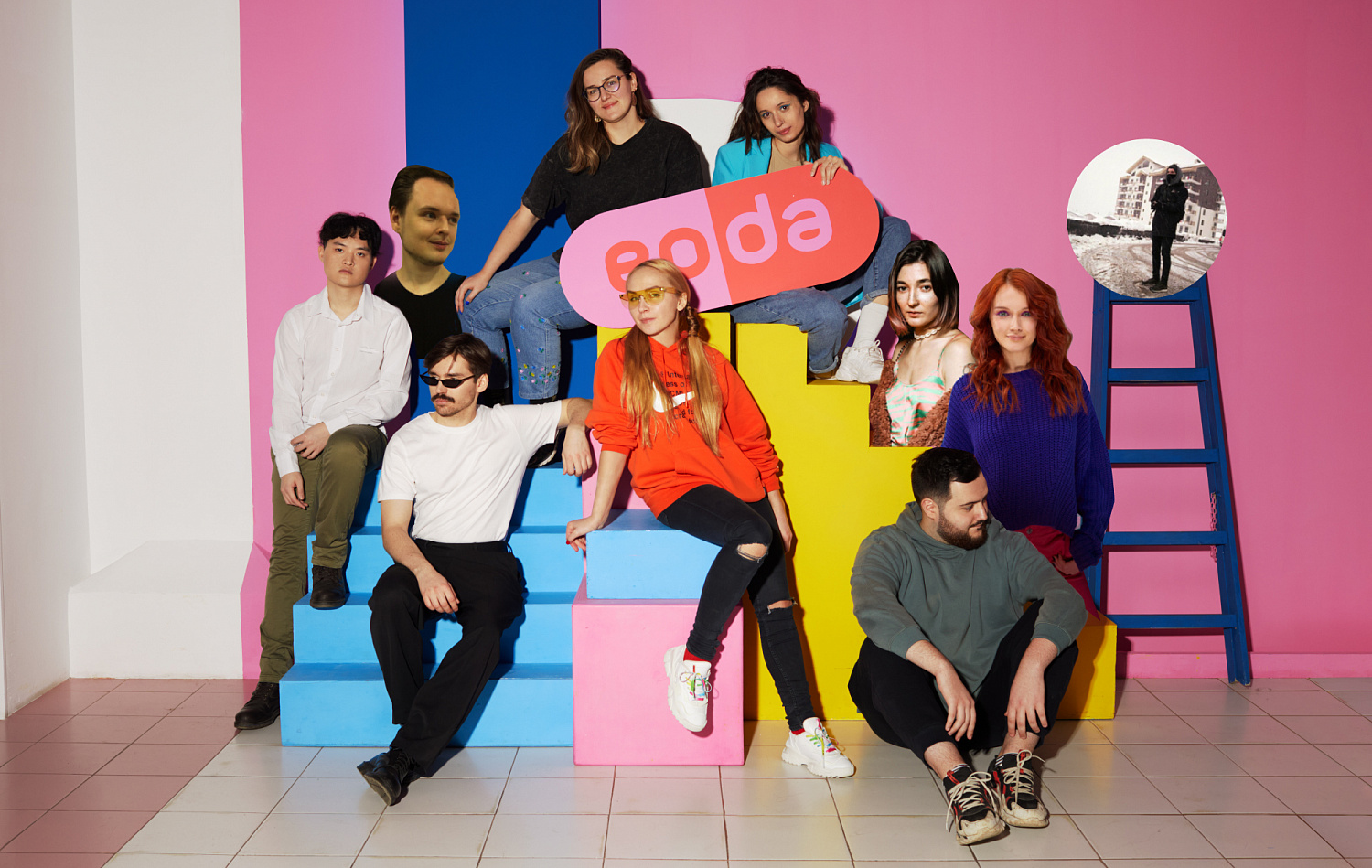 We introduced the new identity at the EPDA conference which took place in May 2022, Bologna, Italy.

And this is how we are dealing with the case. Take a look at our work process!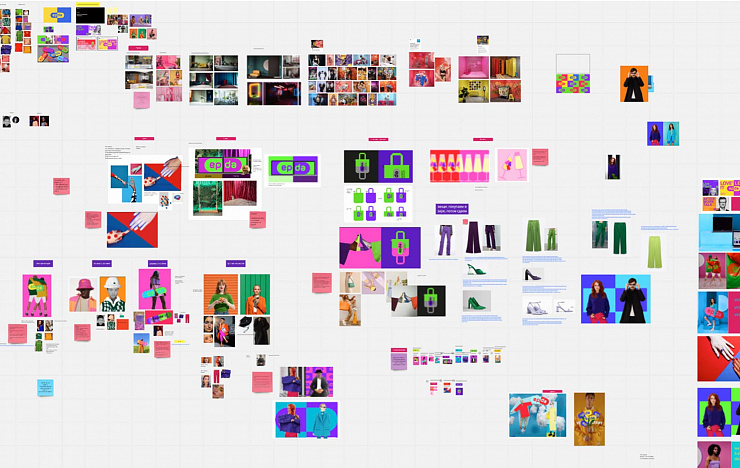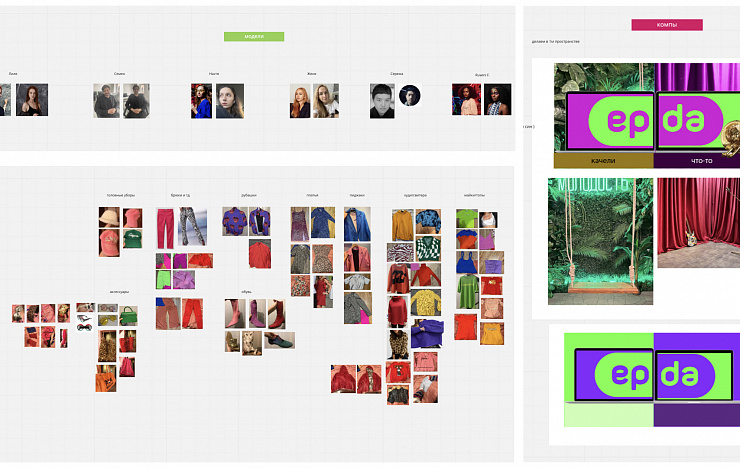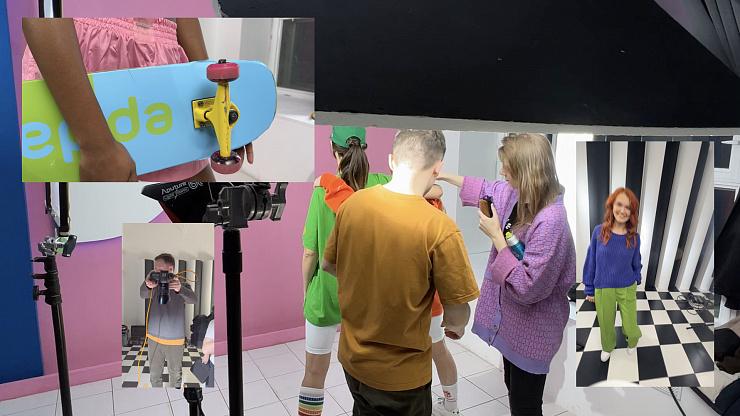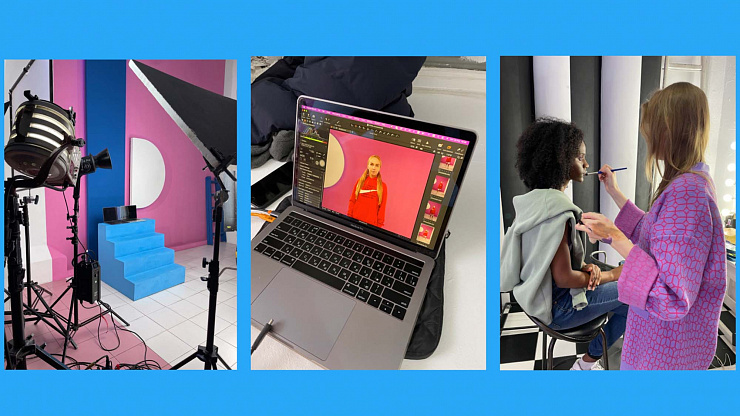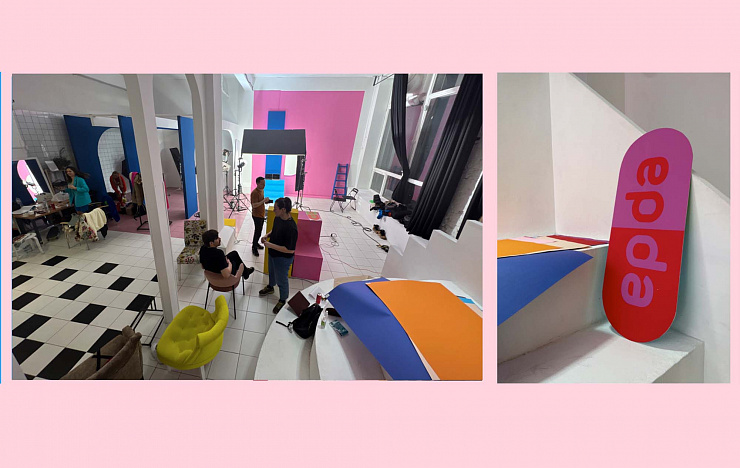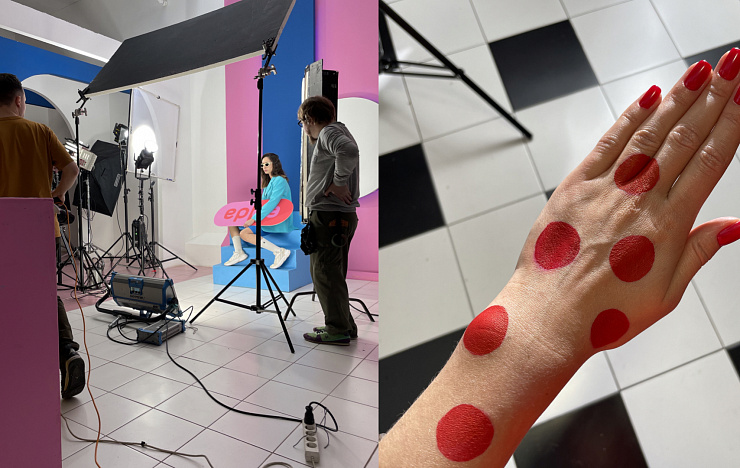 Our team:
Creative director – Jane Struk
Creative director – Semen Shatylo
Creative director – Anastasia Enhanser
Executive creative director – Anastasia Tretyakova
Designer – Evgenia Kudrinskaya
Designer – Alexander Shibaev
Motion video – Evgeniy Nikitin
Photographer – Evgeniy Ardonsky
Head of communications – Daria Vedernikova
Project leader – Liliya Khudyakova
Executive director – Ksenia Parkhomenko
CEO – Alexey Andreev
Fashion models – Sergey Lim, Ruwini Fritti, Semen Shatylo, Lilya Khudyakova, Anastasia Enhanser, Jane Struk
Awards:
Bronze on ADCR festival 2022
Shortlist on Sreda festival 2022